How to Change Lock Screen Password, PIN, Pattern on Samsung Phone
If you've set a lock screen password for your Samsung phone and now want to change it, this page is for you. We will show you how to change lock screen password, PIN and Pattern on Samsung phone. If you're using other brands of Android phones, the steps are basically similar.
Steps to change password, PIN and pattern on Samsung phone
Step 1: Find the Settings app (which is a gear-shaped icon) on your Samsung phone's homepage, and then tap to enter it.
Step 2: After entering the Settings page, tap Lock screen (or Lock screen and security, depending on your Android version).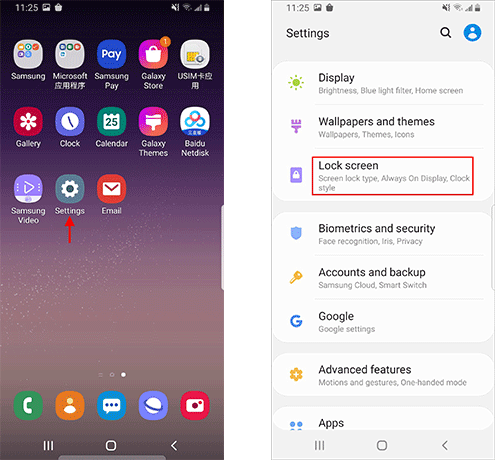 Step 3: On the next page, you will see the "Screen lock type" at the top of the list. This option shows the screen lock type you are currently using, and entering this option you can change your screen lock. So what you need to do now is tap the "Screen lock type" and enter your current PIN/password/Pattern to confirm access.
Step 4: After entering the "Screen lock type" page, you can change your current screen lock type to a new or different one. Please take a look at the following example.
If you're currently using a pattern and want to change it to a new pattern, you just need to tap Pattern and then draw your new pattern on the screen.
If you're currently using a pattern and want to change it to a password or PIN, just tap the Password or PIN option, and then set up your password or PIN.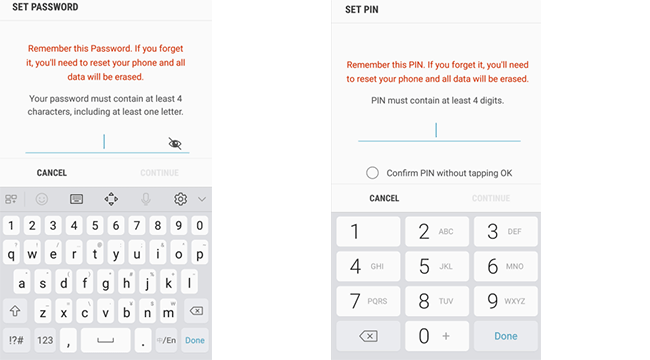 If you change your screen lock type to Swipe or None, it means the screen lock is removed and your phone is no longer password protected.
The Final Words:
Changing the password regularly can indeed improve the security in a sense, but it's also easy to forget the password if you change it frequently. However, in some cases, you may want or have to change your lock screen password. For example:
The password you set before is too simple and you want to make it stronger and more secure.
You suspect that your password has been leaked or hacked.
In any case, after changing your lock screen password, PIN, or pattern, you should keep your new password in mind. Once you forget your password, you may have to reset your Samsung phone to unlock it.