How to Find Model Number of Samsung Phone
It's easy for us to overlook the model number of our mobile phone, but it plays a important role. When our mobile phone is malfunctioning, we need to provide the model number to get professional technical assistance. And you must know your model number if you want to buy a protective cover for your mobile phone.
Next, let me show you how to find model number of your android phone, take Samsung phone as an example. You can choose the most convenient method for you.
Option 1: Enter settings to find model number
Step 1: This is a simple way that we use our phone itself. Find the settings in your phone's application list, and click to enter this options menu.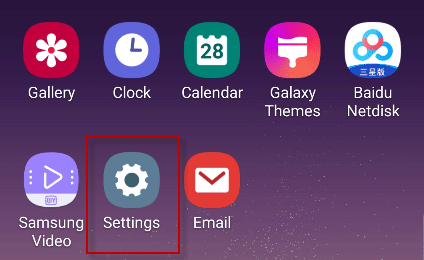 Step 2: Scroll down to the bottom. You will see the option is "About phone or About device" and tap it.
Step 3: The next page will display a lot of phone information. Under the name of the device, find the model number line, and you will see it at the back.
Option 2: Seek your model number on the back of your phone
There are some phones you just need to flip it around and you can find the model number directly on the back of the phone, which is a most easiest way for us. Samsung will mention it at the bottom on the back. And it will be showed together with the word "Designed & Engineered by Samsung." Maybe you don't know which one is model number, generally it will always begin with "SM-". In my case, the model number "SM-G9500" of Galaxy S8 is mentioned at the back.
Option 3: View model number on your original phone box
If you have saved your original phone box, you can view the model number on the box. Sometimes, there is a small white sticker with the model number printed on it.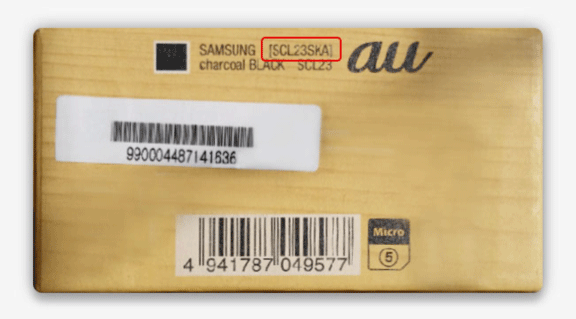 Option 4: Remove the phone's battery to check model number
The same white sticker can also be found inside some older phones with detachable batteries, usually inside the battery cover. You can power off your phone, remove the back case, and then remove the battery from your phone. Next, the model number will be displayed on the battery sticker.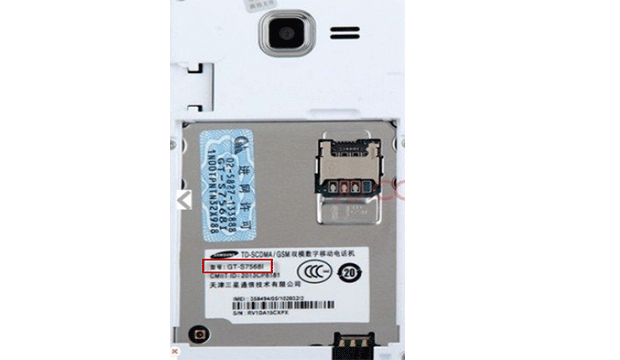 Option 5: Get model number from purchase records
If you purchase your phone online, you can find your purchase record or electronic invoice to check your model number. Or when you buy something in the physical store, you will receive a receipt or invoice. The product information will usually be recorded on the receipt or invoice. So you can quickly get the model number from the invoice or receipt.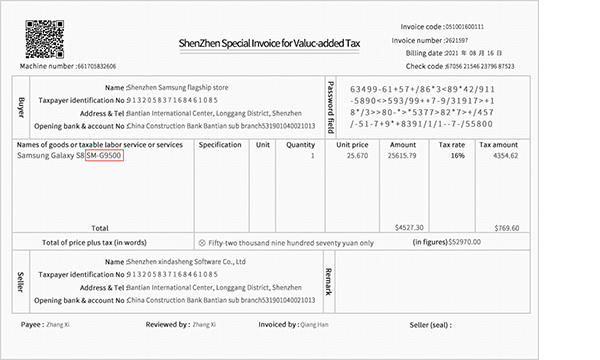 In summary, when you buy a new mobile phone, you only need to use the above method to get your phone model number. And you can get all the information about this device. This is the most convenient way to help you quickly know your phone.