6 Tips to Save Power on Microsoft Surface Tablet
If you would like to extend your Surface's battery life when you have no power supply. This guide provides some useful tips to help you save power on Surface. Applied to Surface Laptop/Surface Book/Surface Pro 4/3, which are running in Windows 10/8.1.
6 Quick tips help make your Surface's battery last longer
Tip 1: Turn on Battery saver mode
Tap the Battery icon in the notification area on your taskbar. Then, tap the Battery saver option to activate it.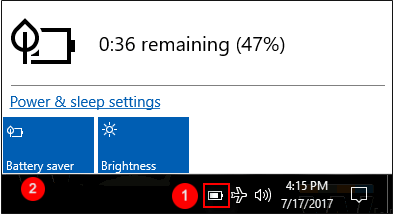 Tip 2: Reduce display brightness
High brightness display drains much more battery power than any other part of your Surface.
To change the brightness in Windows 8 Surface, open Settings, then tap on the brightness icon and then move the slider down to reduce the current brightness.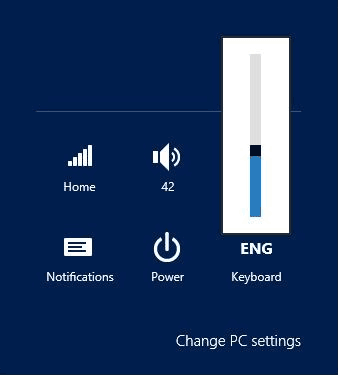 In Windows 10 tablet, press and hold on the battery icon in the system tray area of the taskbar and then tap Adjust screen brightness to reduce it to 25%. It's highly suggested to turn off the display when not in use.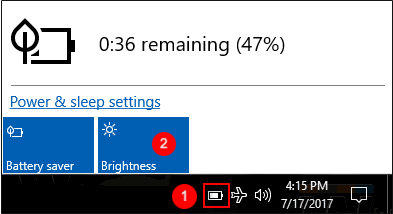 Tip 3: Change to use Power saves mode
Right-click or press and hold on the battery icon in your system tray and choose Power Options.

Power options windows displays, select Power saver option. You can also reduce the screen brightness here.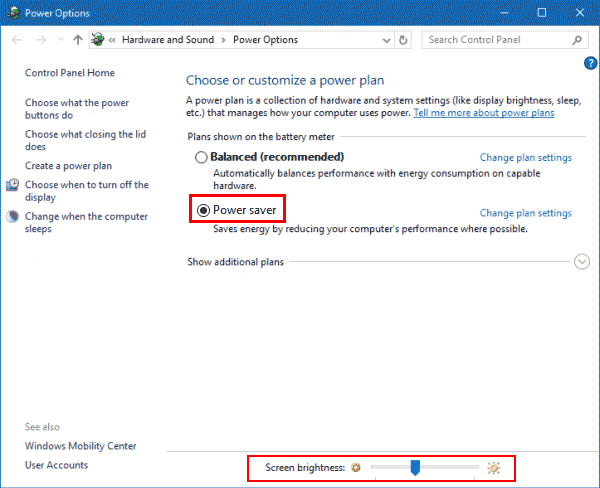 Tip 4: Turn off Wi-Fi, Bluetooth, and mobile broadband
If you don't need to use Wi-Fi, mobile broadband, or Bluetooth devices for a while, you can turn on Airplane mode. To turn airplane mode on or off, select the Network icon on the taskbar, then select Airplane mode. When Airplane mode is on, Wi-Fi, mobile broadband network, and Bluetooth are turned off.

Tip 5: Disable apps run in background
All applications you use will drain the battery, to improve your Surface battery life, you can choose to disable apps running in the background. To do: Go to Settings > Privacy. Tap on Background apps, on the right pane, turn off switch under Let apps run in the background.
Tip 6: Take care of operating temperature
Surface is designed to work between 32°F and 95°F (0°C to 35°C). Lithium-ion batteries are sensitive to high temperatures, so keep your Surface out of the sun and don't leave it in a hot car.