Which One is Better for College: iPad VS Surface
Tablets are more portable and facile than laptop, for college students, a tablet is often the superior option. Here comes a question, which tablet is better for college student, Apple iPad or Microsoft Surface? As the leading in the tablet filed, they have its advantages respectively.
Part 1: The Newest product: Surface Pro 4 vs iPad Pro
Price & Available Date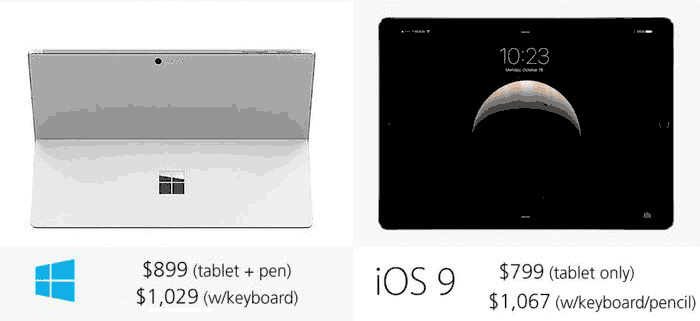 Quality and Features
Surface Pro 4

iPad Pro

Quality of Accessories

1. The Surface Pen provides a more naturalistic writing and drawing experience.

2. The important one is detachable keyboard with fingerprint reader.

3. The new Surface Pro 4 Type Cover is only $130 and Microsoft provides a free Surface pen.

4. Microsoft's Surface Pro 4 starts at $900 with a base 128GB drive, so it looks like a better value.

1. The iPad Pro has a number of stylus options,stylus for taking notes, editing documents and planning your workday .

2. iPad Pro's Smart Keyboard is a whopping $170. And you have to pay $100 for the Apple Pencil.

3. The iPad Pro starts at $800 with 32GB of storage, but you'll have to spend $950 if you want a 128GB drive.

Special features

1. Microsoft's device has much better physical connectivity. It includes a USB 3.0 port, a micro SD card reader, headphone jack, and Mini-DisplayPort.

2. Surface Pro 4 is the best tablet for office support , and commercial affairs . Which serves as both laptop and tablet – and do a pretty job at both.

1. With Apple's Touch ID fingerprint scanner, giving it a nice security boost.

2. Synchronize with MacBook at work, iOS8 lets you beam files and documents to your iPad instantly.

3. iPad Pro is the best tablet for books and amusement.
Tips: Apple's iPad Pro is more portable, and it may give the base Surface Pro 4 some serious competition in computer performance. But Microsoft's new device is a better value, which offers more RAM, more storage, and more physical connectivity.
Part 2: Key feature of Surface Pro 3 and iPad Air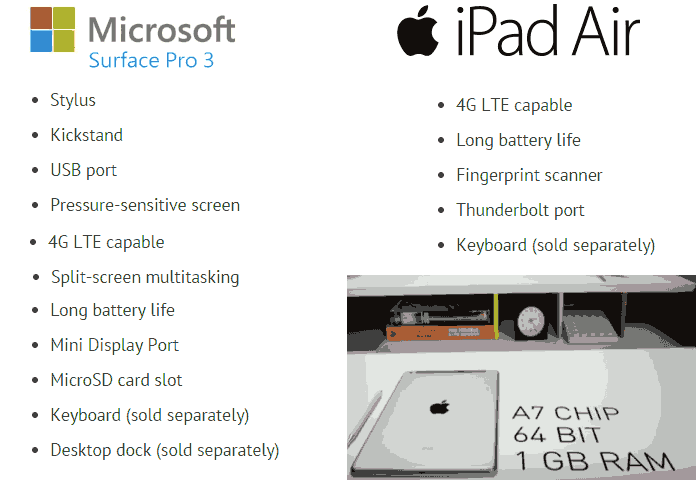 Part 3: General version of both: Price & Storage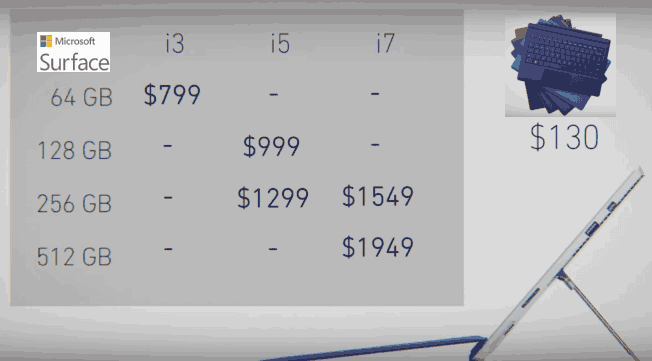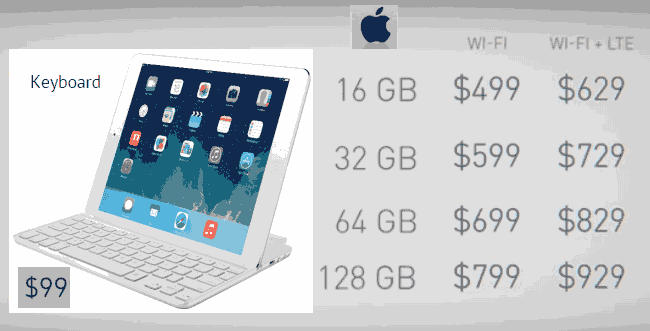 Conclusion:
1. In the minds of buyers, they all have their own standards. We recommend that you get what you really want, depending on your actual needs and financial situation. If you can afford the expensive cost, the latest product is the best choice.
2. Both tablets are good for learning and living. Some college students may prefer to use a tablet for design and business affairs, then Surface will be a better choice. For entertainment and simple daily work, the iPad is enough.