How to Change Surface Login Password without Data Loss When Locked
Password is a big part of everybody's daily life. However, it can cause frustration if you get it lost. Worse than that, it can get you into big trouble if it says that the password is incorrect.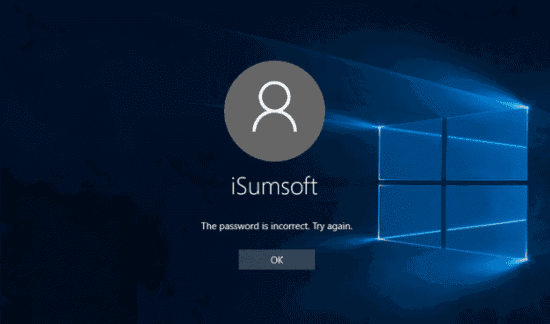 If you are unable to change the login password for a Microsoft account, there are no other accounts in Windows with administrator rights, and you do not have a password reset disk for local account. You can try to use a specialized Windows Password Refixer tool to help change login password for a locked Surface tablet if you need to regain access Surface and no data loss will occur.
How to change Surface login password without data loss
If you're totally locked out of Windows, you're unable to access to change your password. In this situation, iSumsoft Windows Password Refixer is your best choice, it helps change any password for login to Windows. You will need an Internet-accessible computer and a USB flash drive.
Step 1: Create a UEFI bootable password reset USB disk.
Download and install Windows Password Refixer into any available device. Launch this program, click USB device button. Insert a USB flash drive, select your USB drive, then click Begin burning to create a password reset disk.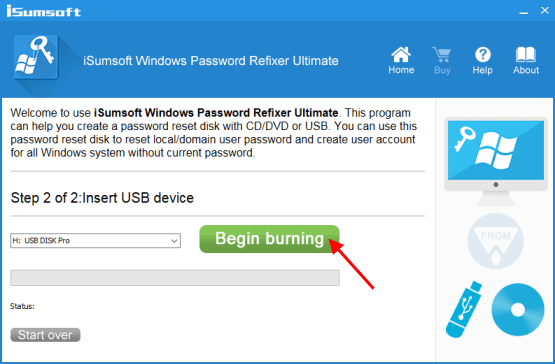 Just wait for a while, it will format your USB drive and transfer Windows reset ISO file to it. After it is burning successfully, unplug the USB stick and use it to troubleshoot your locked Surface.
Step 2: Configure your Surface to start from a USB device.
1. Shut down Surface device, then insert the Windows password reset disk you have created.
2. Press and hold the volume-down button, press and release the power button. Keep holding the volume-down + Power buttons until the Surface logo appears on the screen. This will boot Surface from your USB drive.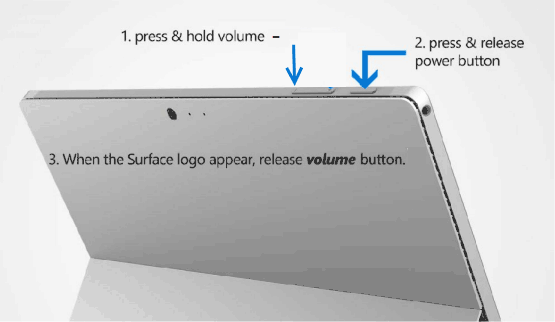 Step 3: Reset forgotten Surface Pro password.
When Surface boots up from the boot USB drive, Windows Password Refixer will access your system and display all user accounts on the screen.
1. Select one of user names, then click Reset Password button.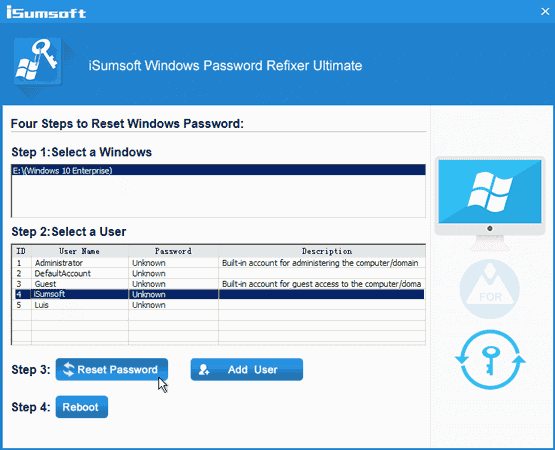 2. If you use a Microsoft account, it will change the password and provide you with a default one, note down this password, and then click Yes.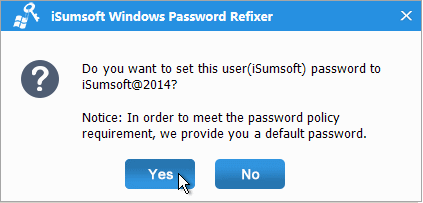 3. Click Reboot and unplug the USB drive, your Surface tablet will restart.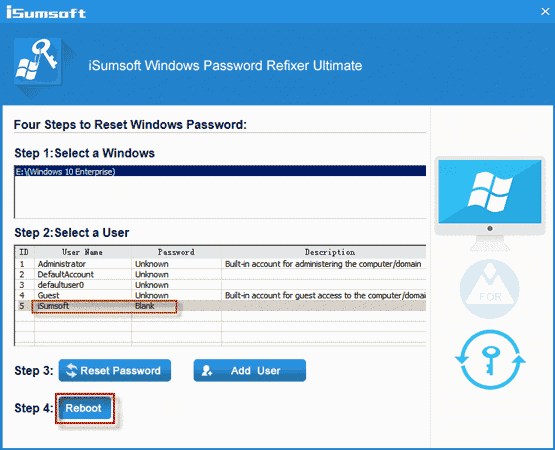 When Windows system boots, you can access to your Surface with the default password.
This applies to Surface Studio, Surface Book, Surface Book with Performance Base, Surface Pro 4, Surface Pro 3, Surface 3, Surface Pro 2, Surface 2, Surface Pro, Surface RT.