How to Find BitLocker Recovery Key for Microsoft Surface
Get locked out of Windows 10, and the Surface keep asking you to provide a BitLocker recovery key at startup? Take it easy! This tutorial will show you two easy ways to find, retrieve, and recover the BitLocker recovery key for Microsoft Surface Tablet.
How to find Surface BitLocker recovery key from Microsoft Account
When you are locked out of Surface Laptop/Book/Studio/Pro, you still have the opportunity to recover your BitLocker recovery key from your Microsoft account. The first time you log in to Surface with Microsoft account, the BitLocker recovery key is automatically uploaded to Cloud storage - OneDrive. Here's how to find it:
On another work PC or a phone, go to the Microsoft OneDrive Recovery Key page and log in using the same Microsoft account used on your Surface.
After logging in to your online Microsoft account, you'll see the actual key ID and the long BitLocker recovery key number. You can write down the key or print it on a piece of paper.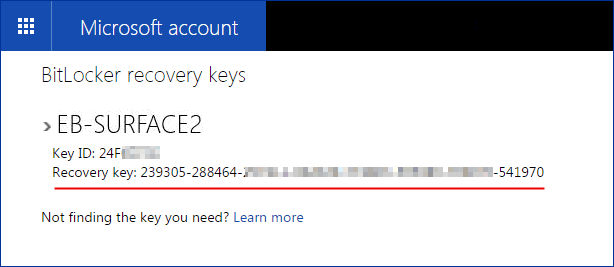 How to recover BitLocker recovery key via Command Prompt
You can easily find and recover your BitLocker recovery key using the Command Prompt. Here's how:
Step 1: Open Command Prompt at boot.
Press and hold on the Shift key then click on Power > Restart option.
In the Choose an option window, click on Troubleshoot > Advanced options > Command Prompt.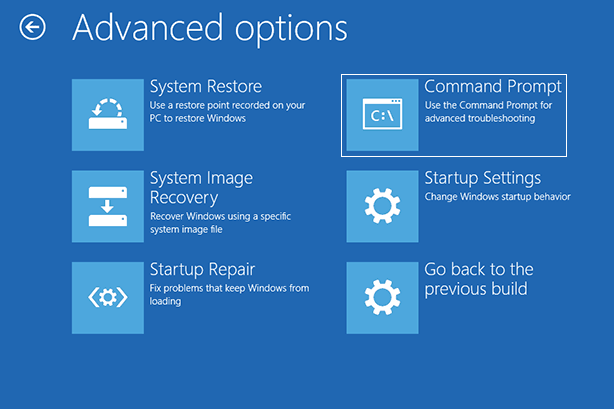 Note: If you can log into your Surface device, just press the Windows key + X to open the WinX menu. Then hit A key to select Command Prompt (Admin).
Step 2: At the Command Prompt, type the following command and press Enter.
manage-bde -protectors C: -get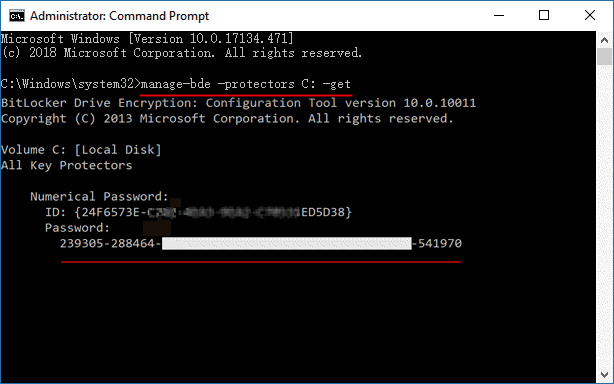 You will see an output screen similar to the one above. The 48-digit password is the BitLocker recovery key that can be used to decrypt your device. You can back recovery key up by writing it down on a piece of paper, storing it in a safe place, or storing in an external USB flash drive.
If the Surface displays the BitLocker recovery screen every time it starts, but still cannot find the recovery key, you may have to reset your Surface to factory settings. Learn more how to reset your Surface to factory settings when locked.