How to Get and Use Microsoft Office for Free
If your computer, laptop or Surface tablet does not come with Office app, there are 2 ways to buy Microsoft Office. You can either buy a full version that you pay for once and keep it installed on your computer, laptop or Surface tablet or you can go with Office 365 Personal or Home, which gives you a subscription. This article explains five legal ways to get and use Microsoft Office for free. Of course, you'll probably only need one or two of the ways but it's useful to know them all.
5 Ways to Get and Use Office app on Surface Tablet
1. Transfer and Reinstall the Paid Office App on Your Computer
If you have a paid Office 2013 or 2016 already, you can transfer Office from an old computer to a Surface tablet. You need to uninstall or deactivate it on the old Windows PC first, then install it on the Surface and reactivate by using the same product key. If you have lost the product key, you can find it back using our Product Key Finder, see How to recover the lost Office 2016 Product Key to learn more.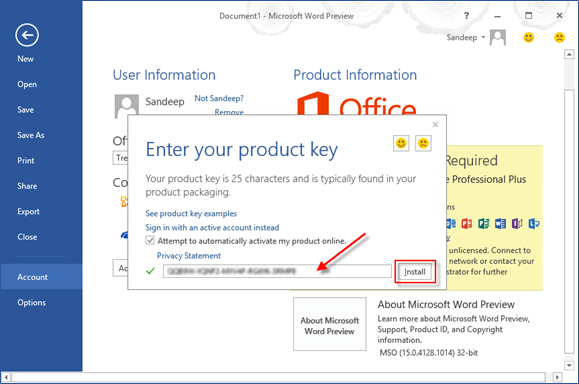 2. Try a Free 30-day Trial of Office 365: Anyone Can Apply
Yet another way to get Microsoft Office for free is with a one-month free trial of Office 365 Personal. Microsoft lets anyone use Office 365 absolutely free for an entire month so you can test all the features before deciding if you want to pay for it.
Office 365 is a subscription service that always gives you access to download and use the latest version of Office. Right now that's Office 2019, but as soon as a new version comes out, you'll be able to upgrade as part of your subscription without paying an additional fee.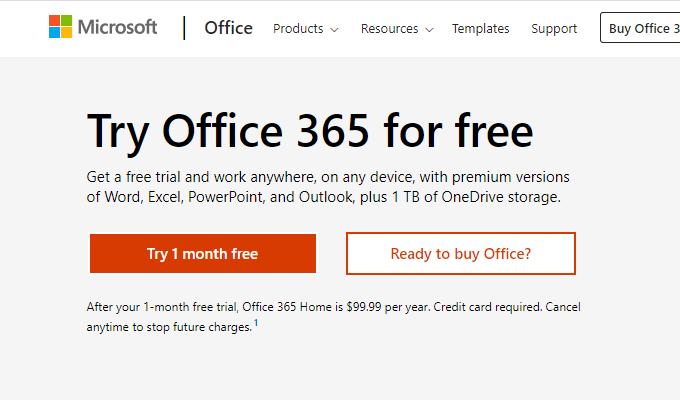 3. Get Office Free as a Student or Teacher
If you are a member of an educational organization (students, faculty and staff), please take the time to enter your school email address on this website to see if you can get the Office 365 version for free. Microsoft extended it to all students, but your school needs to register first, otherwise it is very lucky.
If your school is not part of the program, the administrator can easily register you. The benefits are basically the same as the trial version of the software, and a separate class notebook for class management, unlimited online meetings and intranet customization options are added.
If you just graduated, you may not get Office 365 for free.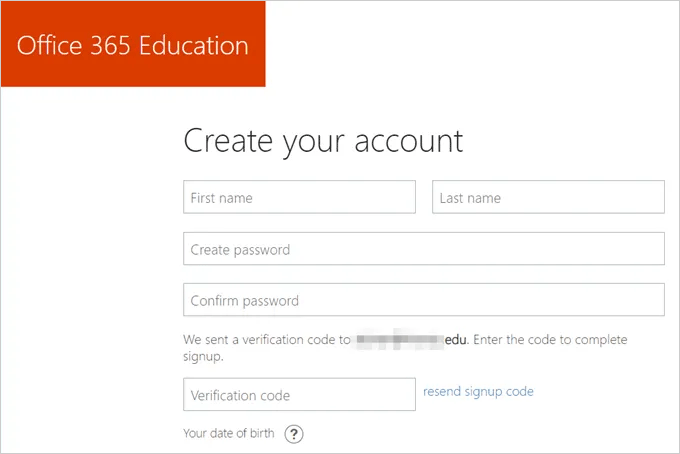 4. Use Microsoft Office Online: Free Browser Version
If you have neither subscribed Office 356, nor make a one-time purchase of Office yet. You can still use Microsoft Office without paying for it. Try the free Office Online version, you can view, edit, and create Office files right in your browser without needing Office installed. Here's how:
Step 1: Go to the Office Online website.
Step 2: Click on the icon for the application you wish to use, such as Word or Excel.
Step 3: Then you'll be taken to a page where you can select a template to create your document.
Step 4: After creating and editing document, it automatically saves your documents to your OneDrive storage online, you can access them from any Windows computer. Click on the File menu, you can also save it with a different filename and download the file to your Surface, either as a Word document or a PDF.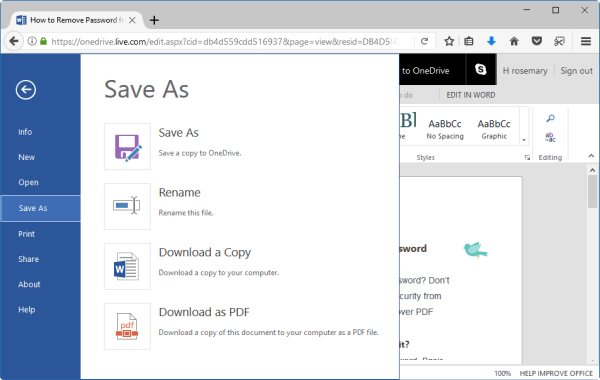 5. Free Office Mobile Apps For Windows 10
Office Mobile apps are pre-installed on most Windows 10 phones and tablets. If they are not pre-installed, you go to the Windows Store and download Mobile Excel, Mobile PowerPoint, or Mobile Word for free to your Surface. These versions aren't full-featured but they will do just the basics. But if you are a power-user, you'll need to go with one of the other three options.