How to Set up Email and Use Windows Mail App on Surface
If you log on to Windows 10 using a Microsoft account with an Outlook.com, Live, Hotmail, or MSN address, that account is added to the Mail and Calendar apps. You can add that and many other email accounts to the Mail and Calendar apps to start sending and receiving email and creating and managing events. If you sign in to your Surface with a local account, your mail account haven't set up yet, you first need to set up the email account in the Mail app. This tutorial will show you how to set up and use the Mail app on a Surface tablet. This tutorial will show you how to setup and use Mail app on Surface tablet.
How to set up an email account in Windows Mail app for Surface
Step 1: Open the Mail app.
Go to Start, tap on Windows logo button, then tap Mail App live tile.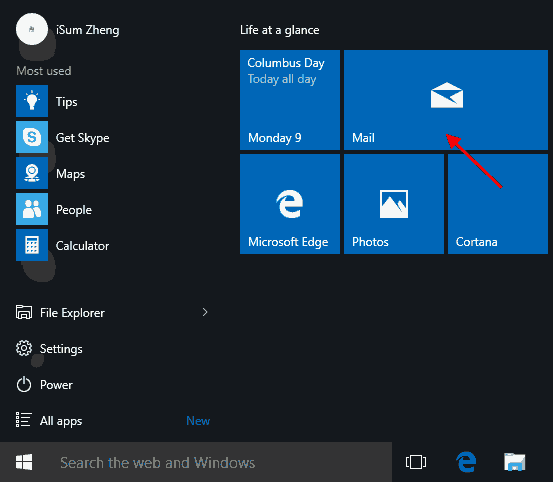 Step 2: Add an email account.
If this is the first time you've opened the Mail app, you'll see a Welcome page. Select Add account to get started.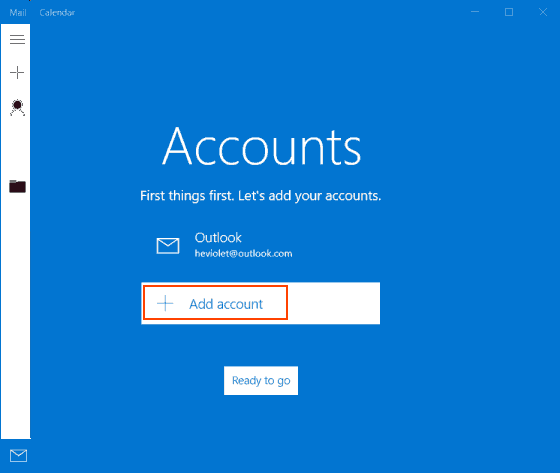 Choose the type of account you want to add.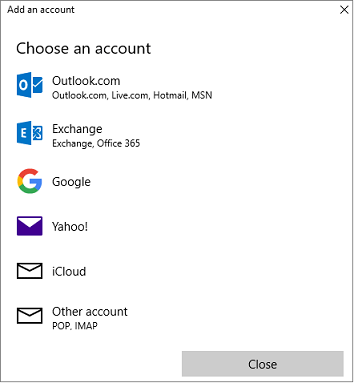 Enter the required information and click Sign in. For most accounts, this is your email address, password, and the account name. Click Done. Your data will start syncing as soon as your account is set up.
How to add email account via Advanced setup
Once you have your Mail app set up, go to the Settings panel of the Mail app, select Account, then click Add account in the right-side panel.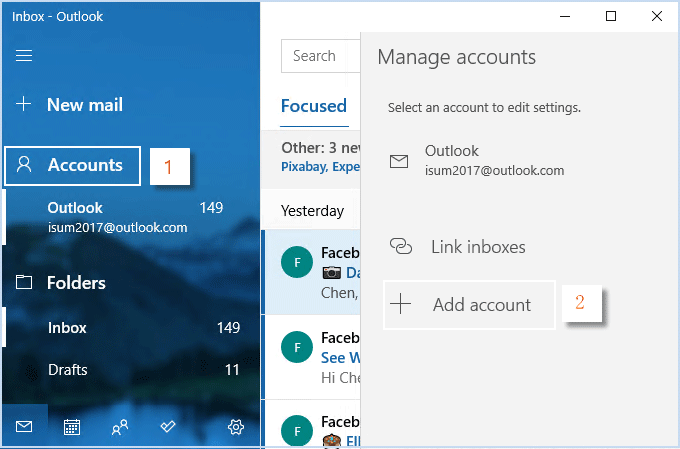 Select Advanced setup from the Choose an account window. The Advanced setup option is the last option on the list, and you may have to scroll to see it.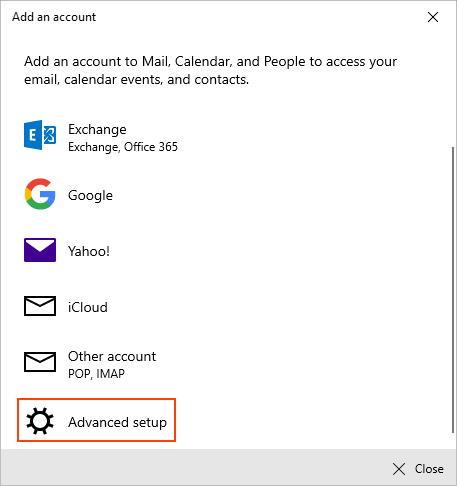 You can choose an Internet email account. Follow the instruction to add your e-mail account information. Your email provider can give you the settings you need to fill in the Advanced setup but you can also go to the POP and IMAP server name reference Microsoft have provided for the most popular email providers.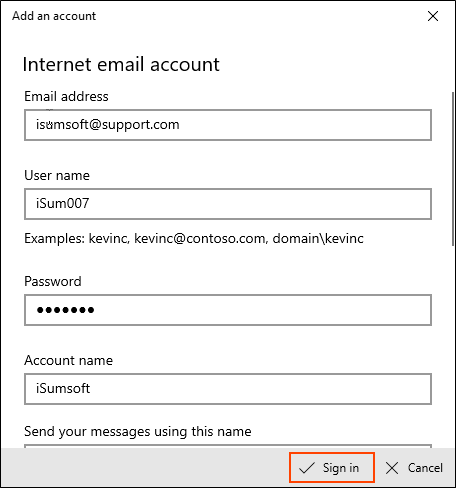 After you've entered the required information, click Sign in > Done.
Remove your account and add it again
In some cases, you can resolve sync issues by removing your account from the Mail and Calendar apps and adding it again.
At the bottom of the left navigation pane, right-click on the email account you want to remove andselect Accounts Settings.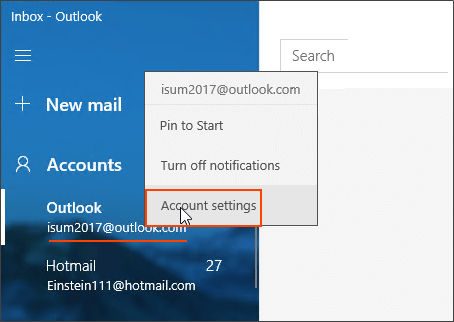 Select the Delete account from this device option.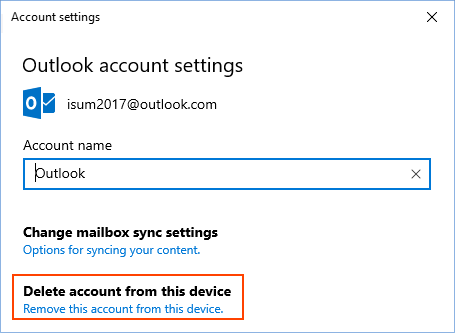 Click the Delete button to confirm your decision.