How to Take Screenshots on Microsoft Surface Tablet
Have no idea to take screenshots on a Surface tablet? Actually, capturing screenshots on a Surface is easier than you think. This tutorial describes 3 ways to take screenshots on Window 10 Microsoft Tablet.
Option 1: Using Windows logo/Power + Volume Down button
This is the fastest way to take a screenshot on your Surface devices. Here is how:
On Surface 3 device
Hold down the Windows logo in the front of the device and then push the volume-down button. The screen will dim briefly as the screen is recorded and saved to the Screenshots folder of your Pictures library under This PC.
On Surface Pro 4 and Surface Book
Hold down power button and then press the volume-down button to take a screenshot. The screenshot will be saved in the Screenshots folder under This PC.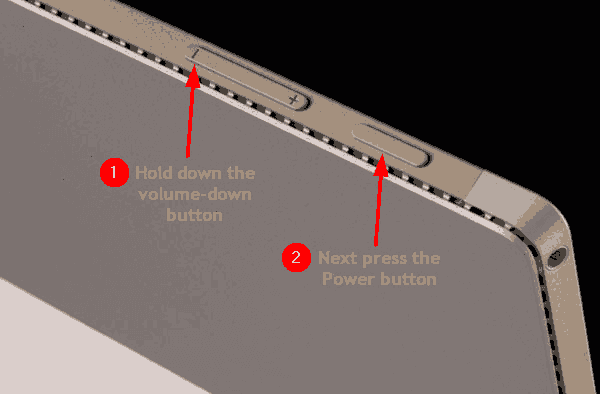 Option 2: Take Screenshots via Printscreen key
If your type cover has a PrtScn key, you can take a screenshot by holding down the Windows key on your keyboard and pressing PrtScn. The screen will be saved to the Screenshots folder of your Pictures library under This PC.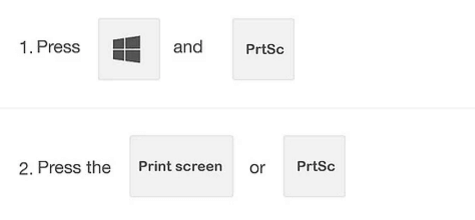 You can also just press the PrtScn by itself. But your screenshots will be saved in the Screenshots folder of your Pictures library on OneDrive.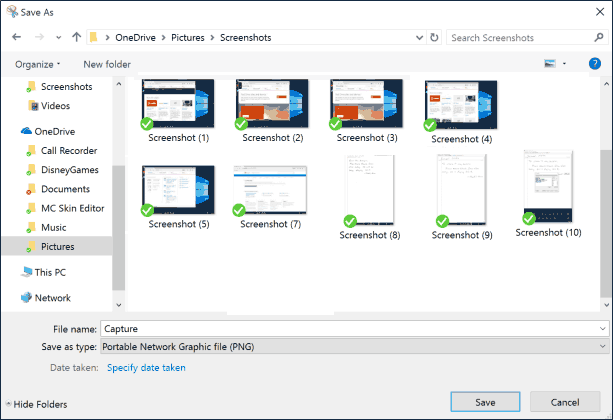 Option 3: Capture Screenshots via Snipping Tool
There's a built-in screenshot program in Windows called Snipping Tool that offers more functionality than the above methods. With this tool, you can take screenshots of the full desktop, an active window, or just the part you select. You can save your screen to a place of your choosing as a PNG, GIF, JPEG, or HTML file. Here is how:
Step 1: Open Snipping tool.
On Windows 10 tablet, select the Start button, type snipping tool in the Search box on the taskbar, and then select Snipping Tool from the list of results.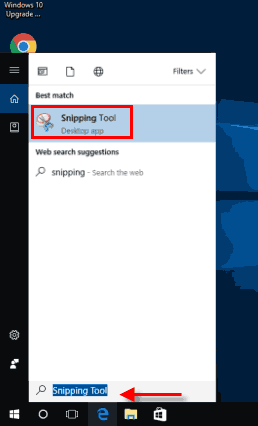 Step 2: Capture a snip.
In the Snipping tool, click New to start.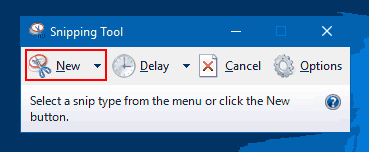 Step 3: Click and drag the cursor when it turns into a crosshair, which allows you to draw a rectangle around the area of the screen you want to capture.
Step 4: After you capture a snip, select the Save Snip button.
In the Save As box, type a file name, location, and then select Save.