How to Recover Forgotten WinZip | 7-Zip File Password
Forgetting ZIP file password is a super headache thing. Thankfully, there are several ways to recover zip file password, here are some for your consideration.
Option 1: Recover a lost Zip password online
For example, a website called Password online recovery. com is able to open password protected .zip .rar .7z .tar that are less 500MB in size. Just visit the website and upload the file you want to uncompress.
Step 1: Visit http://password-online.com.
Step 2: Simply click on "Upload your encrypted file" button and select the respective protected zip file.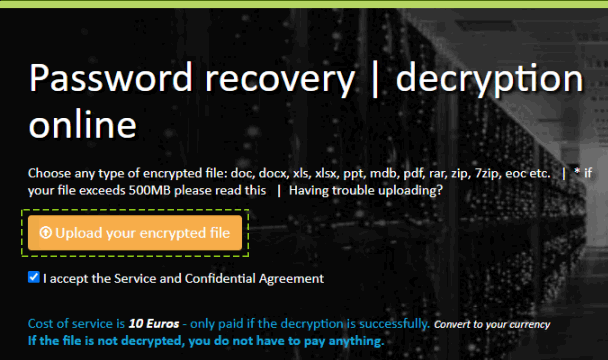 Step 3: After this, you will get redirected to a new page where you will be asked for your valid email address. The site will automatically notify you via email address when the decryption processes are completed.
Option 2: Recover a forgotten ZIP password using iSumsoft ZIP Password Refixer
The easiest and most efficient way to recover forgotten ZIP file password is to use a professional password recovery tool. Paid software provides you more features rather than free one such as cracking large and special character passwords and being user-friendly interface.
Let's see how to recover Zip files password using iSumsoft ZIP Password Refixer - a program that enables users to recover lost or forgotten passwords for encrypted Zip files.
Step 1: Download this software and install it on your computer.
Step 2: After installation, run it and then click the Open button to select your zip file.
Step 3: Select the appropriate attack mode.
Normal: Try all possible combinations. It takes longer time to recover password.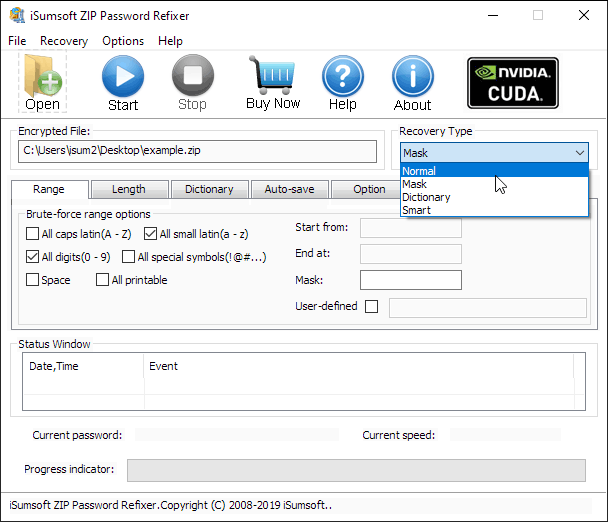 Mask: Find your password faster based on the information you know about it. If you know the structure of the lost password, you can search through all the possible passwords using a mask. For example, if you know that the password consists of 8 characters, starts with "isum" and the remaining characters are digits. You can set the range as the follow shows, then that makes the search process much easier.
Dictionary: Find passoword from built-in or customized list of password combinations. It takes less time.
Dictionary attacks often succeed because many people have a tendency to choose short passwords that are ordinary words or common passwords, or variants obtained, for example, by appending a digit or punctuation character. In order to increase the possibility of successful password recovery. We suggest you build a password dictionary yourself. Simply enter wordlist in a notepad file, containing words you have set it as password.
In the Dictionary tab, you can select the dictionary file you created to add it into the passsword recovery tool.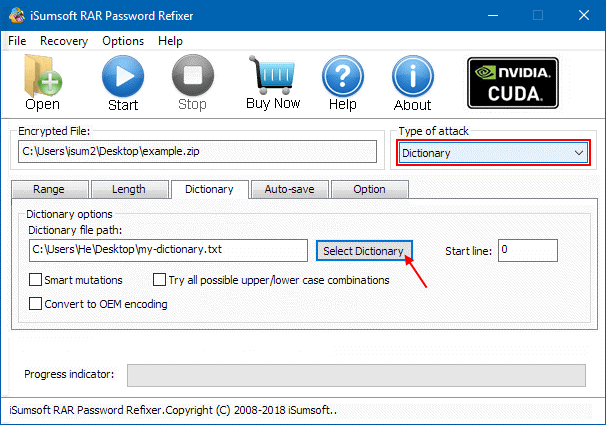 Step 4: Click the Start button to begin the process and wait until the password is recovered.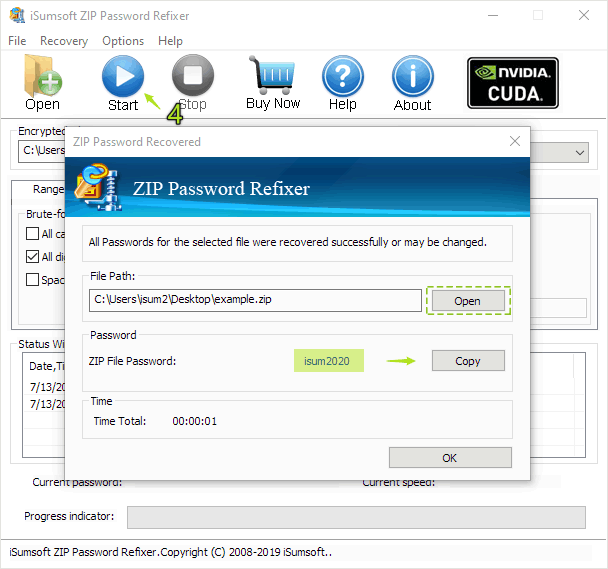 Step 5: When the password is found, the program will notify you, which will help you to open the zip file.