How to Send and Share ZIP/RAR Archive Files Via E-mail
ZIP/RAR files, as a type of compressed file, they can be used for uploading, downloading and sending multiple types of files or programs. Compressed ZIP/RAR archive files can be used for text documents, movies, music or many other types of file and can be sent easily as attachments through Gmail and Windows 10 Mail app.
Option 1: How to Send ZIP/RAR File in Gmail
To prevent against potential viruses, Gmail doesn't allow you to attach certain types of files, including: Certain file types like .zip or .tgz files, and archives whose content includes a password protected archive.
But if you try to attach ZIP/RAR files from Google Drive, your message can be send. This is especially helpful if the document is larger than the Gmail file size limit. Use these steps to send ZIP/RAR file in Gmail:
Step 1: Go to Gmail.com and then enter your email address and password.
Step 2: Click Compose, enter the outgoing e-mail address and subject.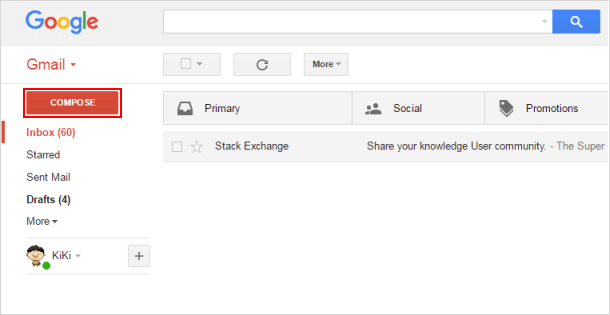 Step 3: Click Google Drive.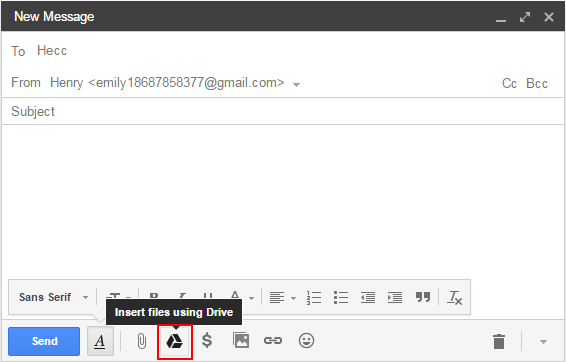 Step 4: Click Upload, then select the files you want to attach.
At the bottom of the page, decide how you want to send the file:
Drive link: This works for any files stored in Drive, its size more than 25 KB.
Attachment: For those attachments its size less then 25 KB.
Step 5: Click Insert, then click Send.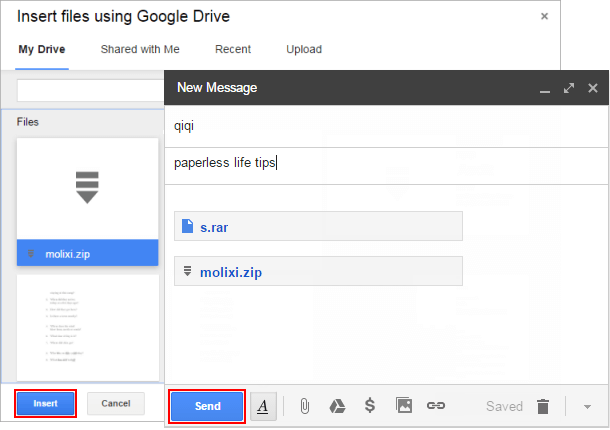 Option 2: Share and Send ZIP/RAR File via Windows 10 Mail APP
Sending ZIP or RAR files as attachments through the Windows 10 Mail app is quite simple.
Step 1: Run Mail app in Windows 10. Click Start Menu, then click Mail.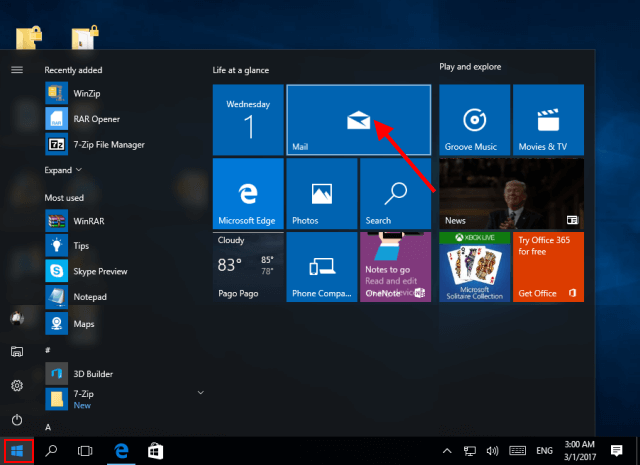 Step 2: In Outlook, create a message by click New mail.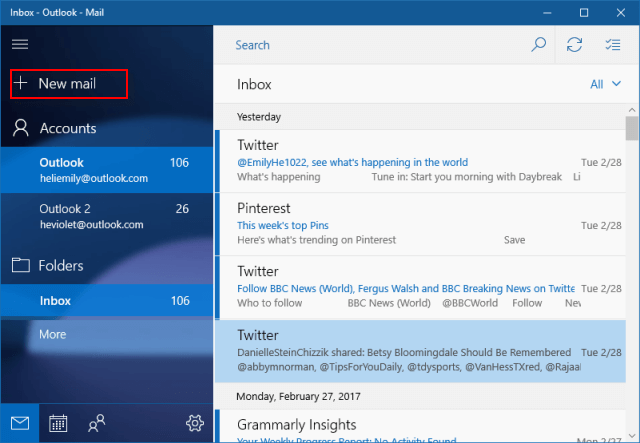 Step 3: On the ribbon, click Insert > File. 
Click the file you want to send and click the Open button.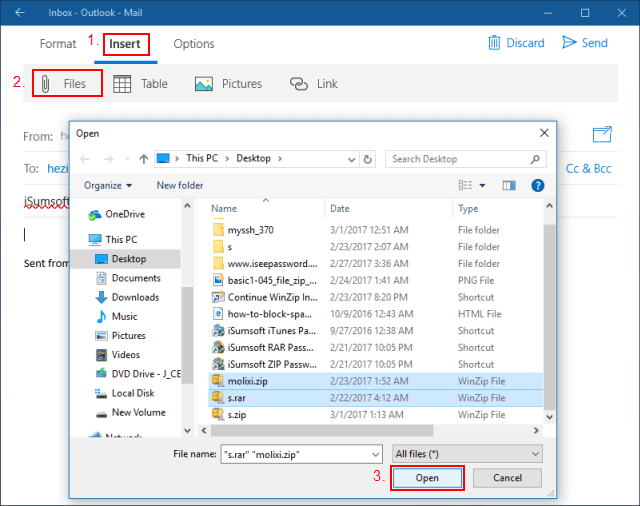 Step 4: When your files are uploading completely, click Send button.
The Mail app whisks off your mail and its attachment to the recipient.