How to Convert CBZ/CBR File to PDF Formart in Windows 10
The CBZ/CBR file type is primarily associated with CDisplay. It is a renamed ZIP file and can be decompressed with any ZIP file utility tool. CBR is a renamed RAR file. Most of Comic book viewing apps use the CBZ and CBR formats, but on portable devices like iPad, Kindle, Nook, Sony Reader, Kobo, etc. you have to convert CBZ or CBR to PDF format. This article will show you 2 different methods to convert CBZ/CBR to PDF easily.
Option 1: How to Convert CBZ/CBR File to PDF File via Word
Use these option, you can easily convert CBZ/CBR file to PDF file in Word.
Step 1: Change CBZ/CBR file into images.
1. Rename CBZ or CBR file and change it file extension into .zip/.rar.
2. Extract the ZIP/RAR file. Then you will get a new folder of images.
Learn more how to Extract ZIP file, more options to extract RAR file in Windows PC.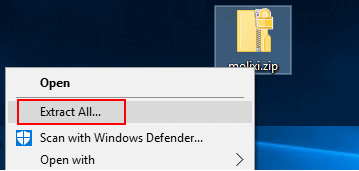 Step 2: Import images to Word document.
Create a new Word .docx and insert the extracted images.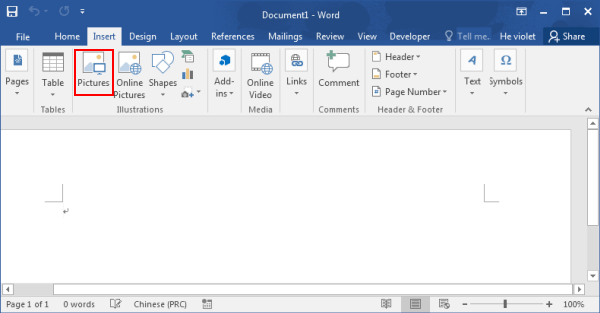 Step 3: Set page layout to make sure the images suit the e-book reader's screen.
Select all images and set the alignment as center. Click page layout tab, set margins as 0, set paper size.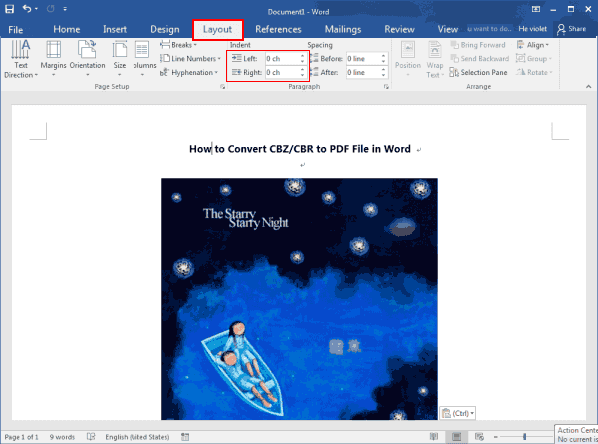 Step 4: Then save file, and export it as PDF format.
Export Word .doc into .pdf file: click File > Export > Create PDF document.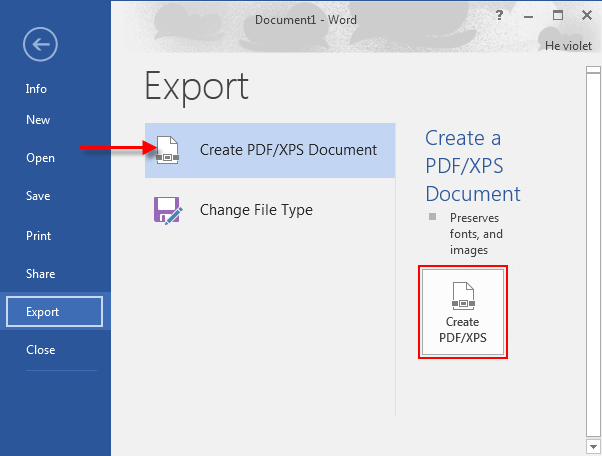 Option 2: How to Convert CBZ/CBR to PDF Files in Windows 10
Windows 10 allows you to Print to PDF natively using the Microsoft Print to PDF feature. Microsoft Print to PDF lets you create a PDF file without the need to use third-party software.
Step 1: Rename the files so that the CBZ is changed to ZIP, CBR to RAR.

Step 2: Decompress the CBZ or CBR file into a folder. You need extractor app like WinRAR, WinZIP or 7-Zip.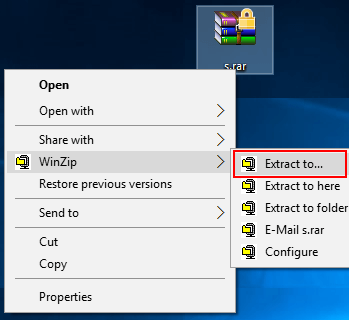 Step 3: Select all images and then right-click on them. Select Print from the popup menu.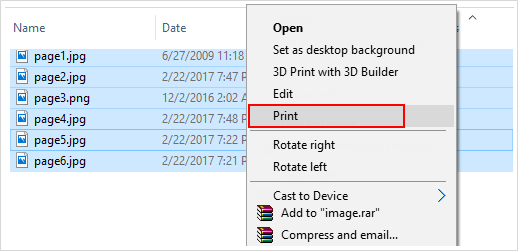 Step 4: In the Print Pictures dialog, select Microsoft Print to PDF from the Printer drop-down list. If you can't see that option, refer to how to activate Microsoft Print to PDF Option in Windows 10.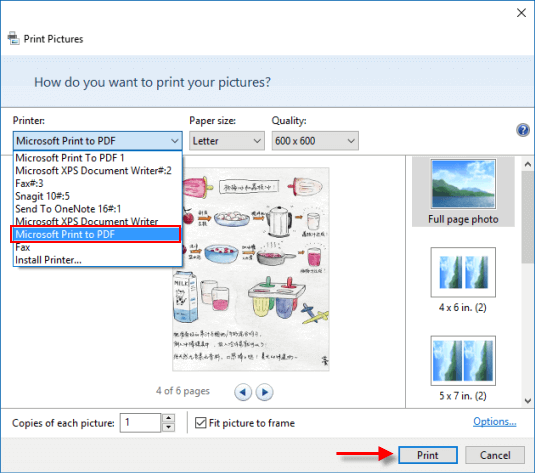 Step 5: Click Print button, and choose where you want to save your PDF file, then click on Save.