How to Use URL Shortener to Create a Short Link
A URL shortener is an online service that gives you a new, very short URL that is easier to share. This tutorial will introduce how to shorten a URL (web address) by using URL shortener.
Create a Short URL by using Google's URL Shortener
The basic process is to copy the long URL into the Google's URL shortener, and it will give you a shorter URL.
Select a URL in the address bar and copy it. Then go to visit https://goo.gl and then click the Sign in button in the top right corner.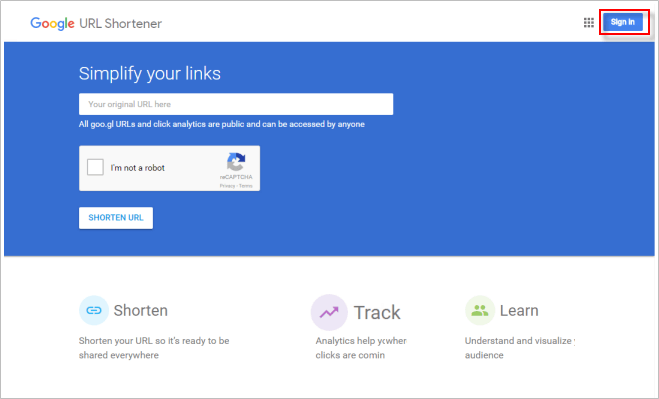 Tips: If you aren't signed in, it requires to verify when creating a short URL.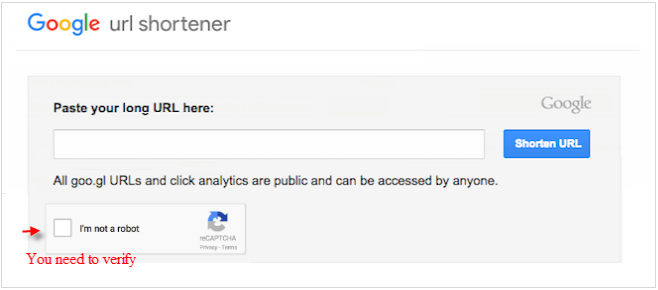 Paste your long URL into box it provided. Then click Shorten URL. The shortened URL will appear. You can copy the new URL and paste it wherever you want.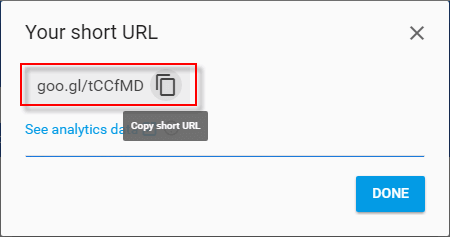 Create a Short URL by Using Tiny URL Shortener
TinyURL is a free service, it's a very useful application that is widely used on Twitter. You don't need an account to use TinyURL. How to create a tinyurl shortened link, the exact steps are below:
Go to TinyURL.com and paste your long link in the box it provided. Then click Make TinyURL button.

You can add TinyURL to your bookmarks bar within your browser so you can shorten URLs at the click of a button.

If you're looking for a quick way to shorten a long URL, TinyURL is a great choice. But if you want a more robust service, refer to one of the options listed above.
Other URL shorteners
There are many other URL shorteners, the process to shorten a UEL is similar to using goo.gl.
ow.ly (https://hootsuite.com/pages/owly)
Some websites even have their own URL shorteners. A few most commonly used ones are:
t.co (Twitter)
youtu.be (YouTube)
wp.me (WordPress)
These specialized URL shorteners work well and convenient to use because they are built into the site itself.
Note: Shortened URLs may use a combination of uppercase and lowercase letters, as well as numbers and other characters. When you want to share some things to use short URL with another person, it's recommended to copy it. In case that you type wrong one character, the link go to a completely different website.