Disable Plugins, Add-ons, and Extension in Major Web Browsers
When you find that your web browsers are slowing down, even crashing on you. You may want to take actions to speed up your browsing experience. It's a good idea to disable plug-ins or add-ons, here will show you how to do.
Part 1: How to Disable Plugins for Google Chrome
Step 1: Type: chrome://plugins in the address bar, then hit Enter.
Step 2: Next to the plugin you'd like to turn off, click Disable.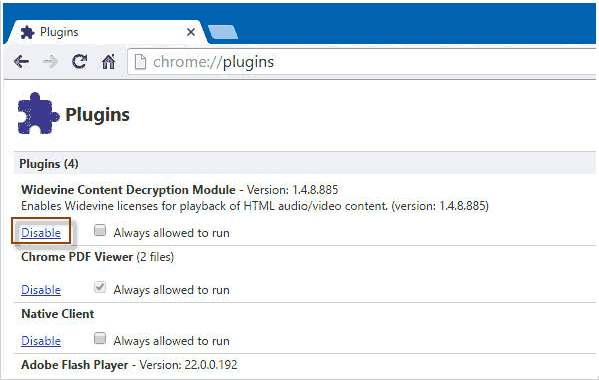 Part 2: How to Disable Add-ons for Firefox
Step 1: Open Firefox, type about:add-ons in address bar, then hit Enter.

Step 2: Select the plugin you wish to disable. Select Never Activate in its drop-down menu.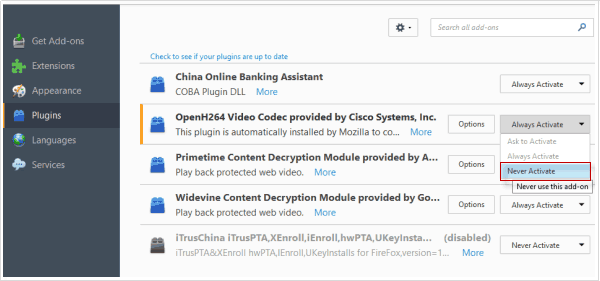 Part 3: How to Disable Add-ons for Internet Explorer
Step 1: Open Internet Explorer, select the Tools button and then select Manage add-ons.
Step 2: Under Show, select All add-ons and then select the add-on you want to turn off.
Step 3: Click Disable.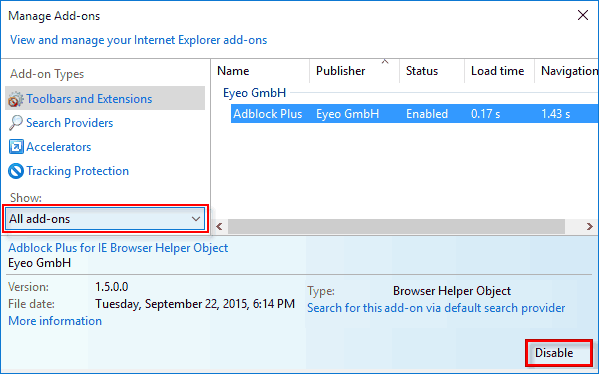 Part 4: How to Disable Extensions in Microsoft Edge
Step 1: Open Microsoft Edge, click More button, then select Extensions for the menu.

Step 2: Click on the installed extensions that you want to disable, click Turn off.