Fix Microsoft Surface Stops Responding Problem
If your Surface gets stuck on the Surface logo screen or the screen remains black when you turn your Surface on or wake it from sleep. If Windows freezes and stops responding when you're using a certain app. Here are some solutions, you can try to get things done well, read on.
Solution 1: Touchscreen stops responding
If the glass on your Surface touchscreen is cracked or broken, the touchscreen may not work. You can open a service order and send it in for repair. If it looks a bit dirty, clean it by using a soft, lint-free cloth dampened with water or eyeglass cleaner, but don't apply liquids directly to the screen.
Solution 2: Surface stops responding when you're using a certain app
You can refresh your Surface to remove the problem application.
To refresh your Windows 8 Tablet when Access, here's how:
Step 1: Swipe from the right edge of the screen, tap Settings, then tap Change PC settings.
Step 2: Tap Update and recovery option, and then tap Recovery tab, under Refresh your PC without affecting your files, tap or click Get started. Follow the instructions on the screen.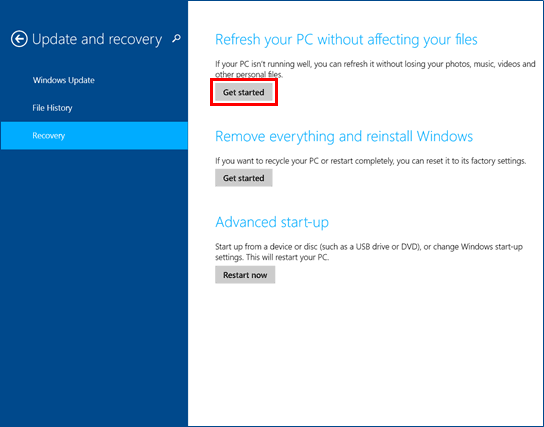 To refresh your Windows 10 Surface Tablet
If you are using the earlier version of Windows 10, you have to download the Refresh Windows Tool on Microsoft's website. If you have upgraded to Windows 10 Creator Update, Fresh Start tool will make it easy.
Step 1: Open Windows Defender Security Center app.
You can quickly open it by clicking the shield icon in the taskbar.
Step 2: Tap on Device performance & health tile on the left menu bar. Under Fresh start, select Additional info. Then tap Get Started button.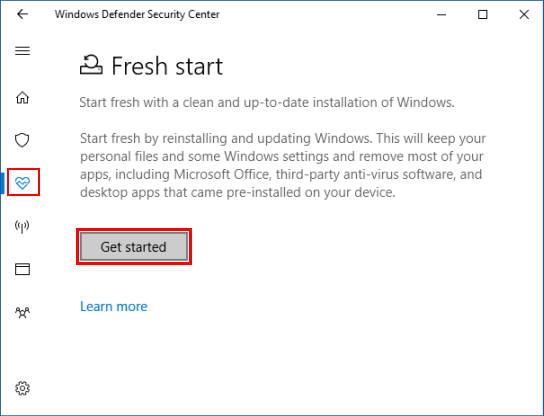 Step 3: Click Next to start refreshing Surface.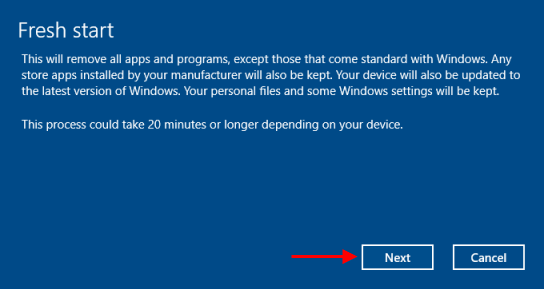 Step 4: This tool will list the desktop apps that will be removed. Click Next to continue.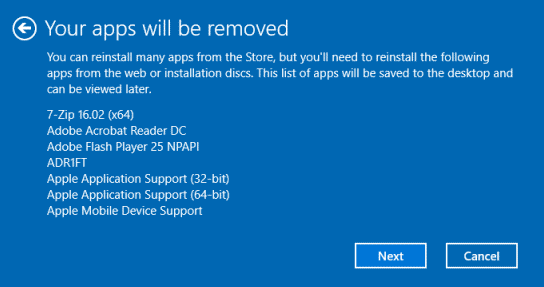 Step 5: When you're ready, click Start to begin the Windows reinstalling process.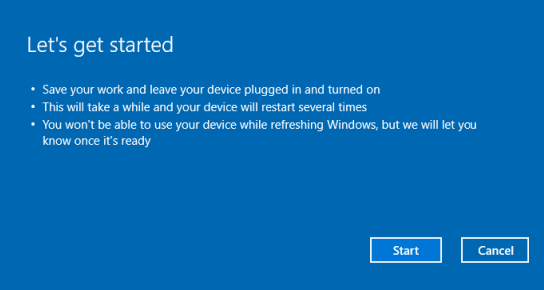 Solution 3: Surface gets stuck on the logo screen or screen remains black
If your Surface performs slower then once did. What's worse, it often stops working, but you don't know why you can reset your Surface to default settings after refreshing it.
Refer to: How to Recover Surface to Factory Setting with or without Signing into Windows.