How to Add Links for PDF Document Manually
To be honest, Adobe Acrobat is a practical and powerful tool that can enable you to create PDF documents. But, after creating a PDF document, there are too many chapters and pages to quickly read. In order to make it convenient for users to read and allow your employees or customers to view your business website, you can use Adobe Acrobat Pro 9 to add the link into your PDF file. Here is going to add links for your PDF document manually step by step.
How to add links for your PDF document manually
To create link for your PDF document, follow the procedure below.
Step 1: Download and install Adobe Acrobat Pro 9 on your computer and launch it by clicking Open button right now.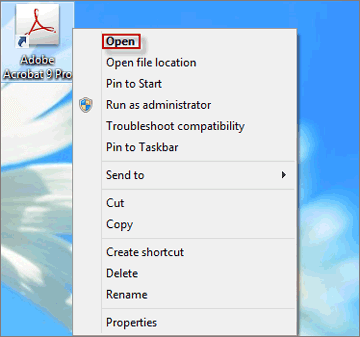 Step 2: Click File / Open to browse the PDF file you want to choose. Next, tap the Open button to access the PDF in Adobe Acrobat Pro 9.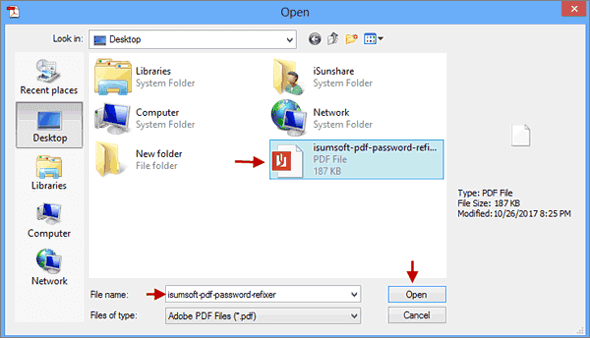 Step 3: Click Tools / Advanced Editing / Link Tool menu successively. At this point, your mouse will become a cross in the screenshot.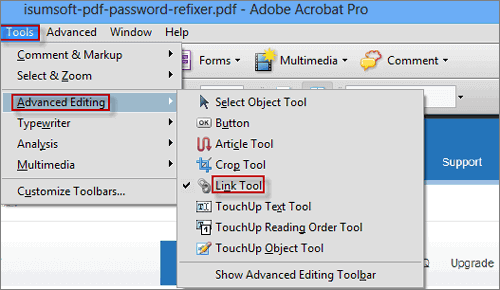 Step 4: You can use the cross to choose a field you would like, and then pops up a Create Link window. Next, select Link Type (Invisible Rectangle) and Link Action (Open a web page), hit Next button to open next window.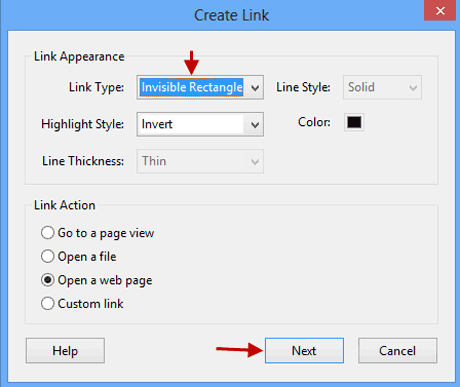 Step 5: In Edit URL window, type a URL you want and click OK button.
Step 6: Then the link will display in the PDF document. Press Win+S to save the PDF document. Open it once again and put the cross into the field you have chosen. Thus, you can view the Web site in the PDF document in a minute.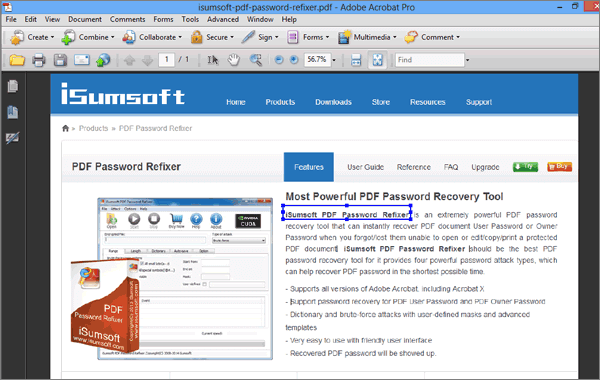 Note: If you want to add more links for your PDF document, similarly, you can also take the above steps to operate.