How to Add Comments to a PDF Document via Adobe Acrobat
When you do some reading, proofread or modify on pdf documents, you might want an easy way to add comments to PDF document. There are a number of PDF markup tools that you can use to add comments, they include highlights, sticky notes, text boxes, and markup tools. You can place comments to anywhere on the PDF page.
Here we look at how to add comments to documents in Adobe Reader.
Add comments to a PDF document in Adobe Acrobat Reader
Step 1: Open PDF document with Adobe Reader. Click Comments > Show Comments & Markup Toolbar.

Step 2: Highlight PDF texts.
Click on the Highlight button and select any texts in PDF to highlight the texts.

Step 3: Add or delete sticky note.
Select Sticky Note, and then type your comment text in the pop-up note.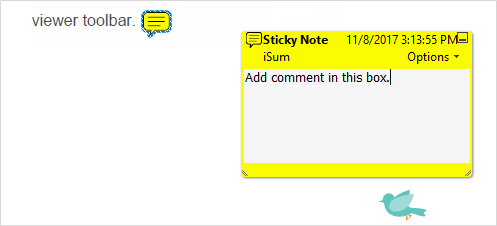 Note: If you close the pop-up note after finishing typing, your text will remain. To delete sticky note, select the note icon, and click Delete.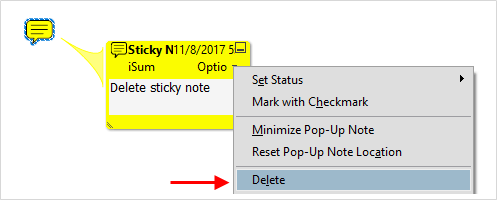 Step 4: Add text comments.
Choose Text Box from Comment toolbar, click on the page with Text Box tool and then start typing.

Alternative: You can use the Callout tool  to create a callout text box. This is very useful when you want to single out, but not obscure a particular area of a document.

Step 5: Use drawing markup tool.
Select a drawing tool, such as a line, an arrow, an oval or a pencil tool to create a shape as you need.

If you change your mind about something, you might want to delete the comment, select the comment or shape you want to go and click the Delete button.