How to Create a Password Secured PDF File without Adobe Reader
We assume that you haven't installed Adobe Acrobat Reader yet, and you want to create a password protected PDF file but puzzled on how to password protect a PDF file without using Adobe Reader. Here this article will show how to get things done with ease.
How to create a password-secured PDF document in Office app
You can create a new document in Office Word, then export a Word document to a PDF file and then password protected that PDF document. The details are shown as follows:
Step 1: Open a document, click File > Export. Click on Create PDF/XPS to export the document as a PDF file.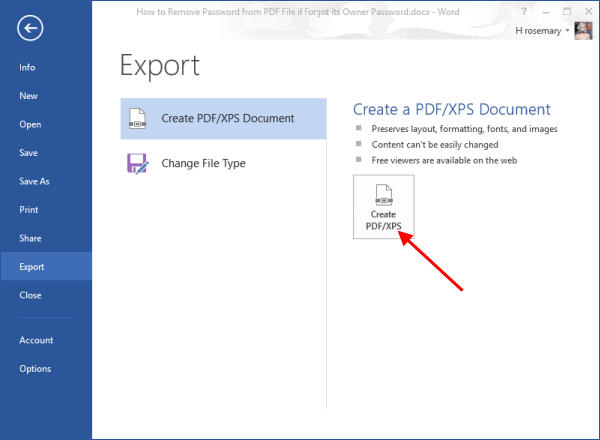 Step 2: In save dialog window, enter a name for PDF file, and then click Options.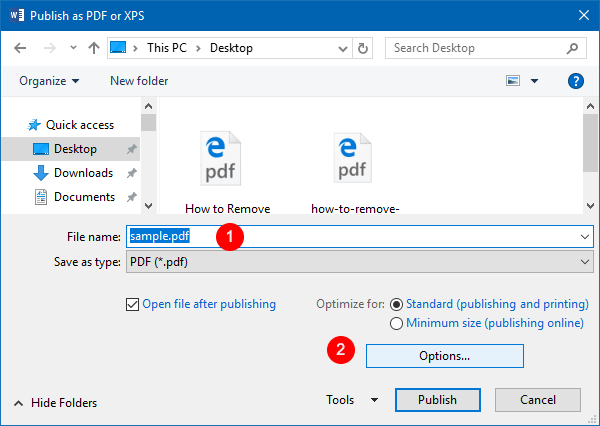 Step 3: Check in the Encrypt the document with a password option, and then click OK.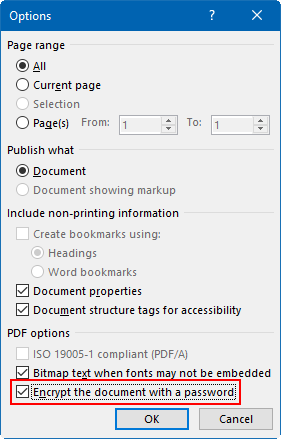 Step 4: Enter the password and re-enter it to encrypt the PDF file, then click OK.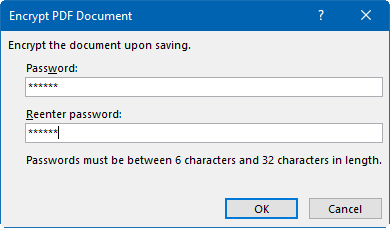 Step 5: Click Public button. Office will export the document to a password-protected PDF file.
Here you can also set a password to secure your document via General Option.
In addition to setting a password to open a pdf document, you can set a password to allow others to modify the document. Here is how:
Step 1: Go to click File > Save As, select Desktop.
Step 2: In save dialog window, select PDF(*.pdf) as the save type, then enter a name for PDF file.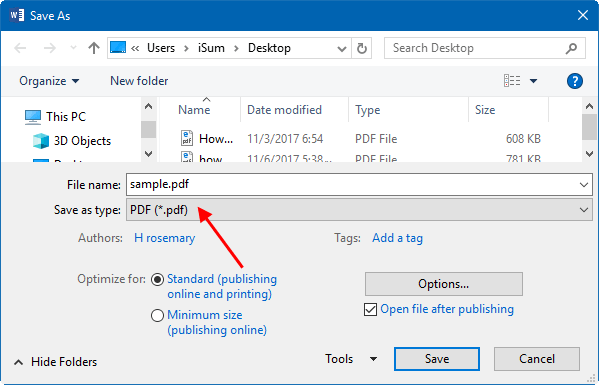 Step 3: This time we click Tools, select General Options. The General Options dialog opens.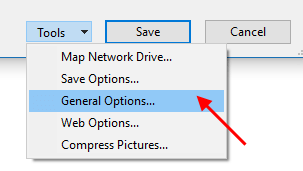 Step 4: Under File Encryption options or File sharing options for this document, in the Password to open, or Password to modify box, type password you want to set.
Step 5: In the Confirm Password dialog, re-type the password. Click OK.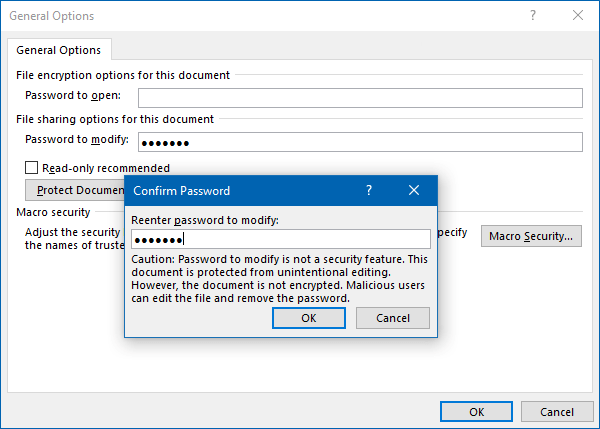 Step 6: Click Save.
How to password protect a PDF file in the cloud
If you have the need to password protect an existing PDF file before sending or sharing it, then Smallpdf.com is a terrific tool can do this for you, plus it is much faster. Here's how: Go to the protect-pdf site, then do as follows:
Step 1: Drop your document in the box or upload the PDF file by clicking Choose file.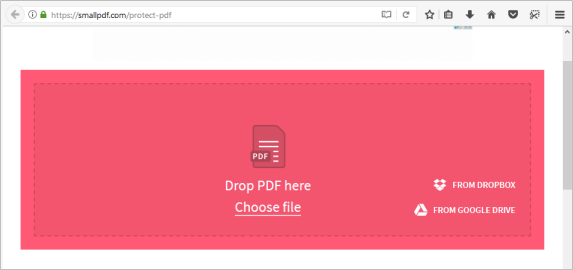 Step 2: Set your password, confirm it a second time, click ENCRYPT PDF to start encryption process.

Note: For a very secure password we recommend using a non-dictionary word of 7 characters or more. These include numeric characters, capital letters, and symbols.
Step 3: Download the encrypted file.

You'll have to enter the PDF file's password when you open it. For example, if you open the PDF file in Microsoft Edge, you'll be asked to enter the password before you can view it.