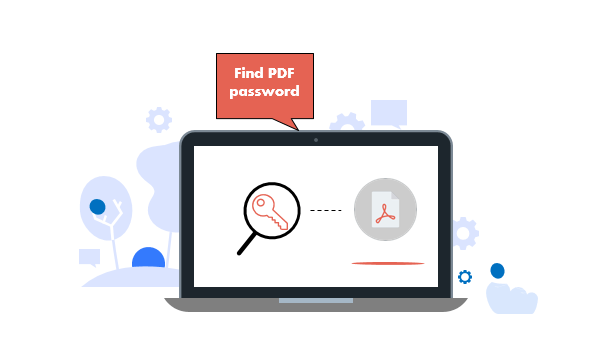 Forgot the password to open a secured PDF file? It's really frustrating if you lost the password you have set. Luckily, there is an advanced password recovering tool which can help you recover PDF password quickly and easily – PDF Password Refixer. It allows you to quickly retrieve PDF password with GPU acceleration. If your computer has a dedicated graphics card (such as an NVIDIA or AMD GPU), then PDF Password Refixer will automatically combine the power of GPU to speed up the password retrieval rate.
Now, this tutorial will guide you how to find back the PDF password and access its contents in the possible shortest time. Firstly, download PDF Password Refixer, then install it on your Windows PC.

1. Run this program and import a password-secured PDF file.
Click on the "Open" button to browse the secured PDF file and import it to this program.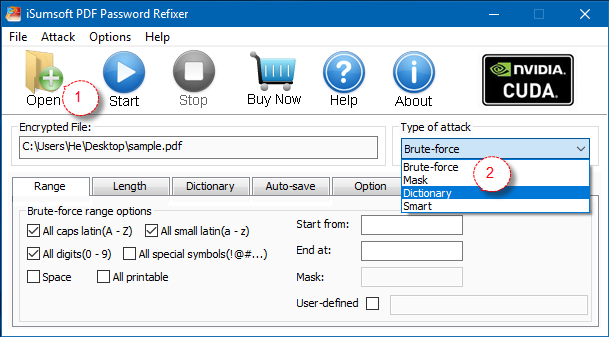 2. Select a Password Recovery Type.
If you cannot recall any hints of the password, chosen brute-force attack, specify a minimum password length and define what characters have been used in the password. Brute-force attack will try all possible characters until your password is found. Mask attack is more specific as the set of characters you try is reduced based on information you know.
While Dictionary attack is an attempt to guess passwords by using well-known words or phrases. It's highly recommended to create your own password dictionary note. To do:
Create a TXT file on your desktop.
Open the TXT file and type in all the possible passwords, for instance, some of your most commonly used or habitually set a password. Remember that just write one password in a line.
When done, save it, then click Select Dictionary to import it to the program.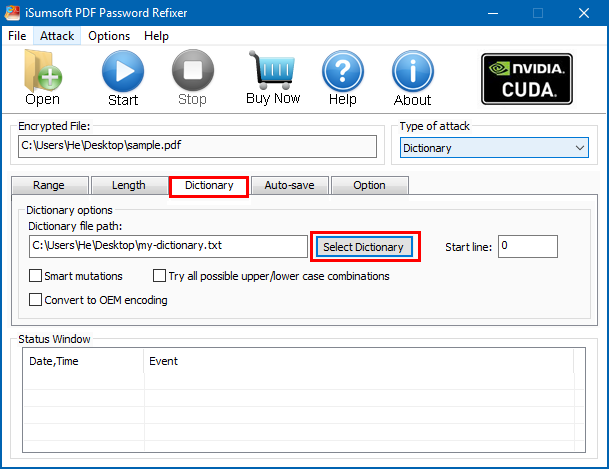 3. Start PDF Password Recovery Process.
When clicking Start, the program will try different character combinations in quick succession to find back password in minutes.

After successfully cracking your forgotten password, it will be displayed there.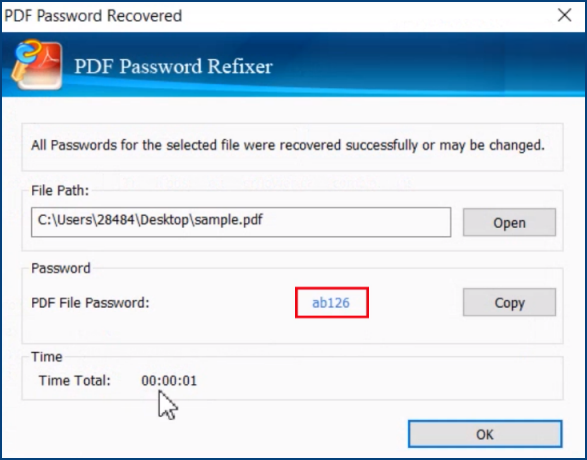 You can use the recovered password to unlock your PDF file.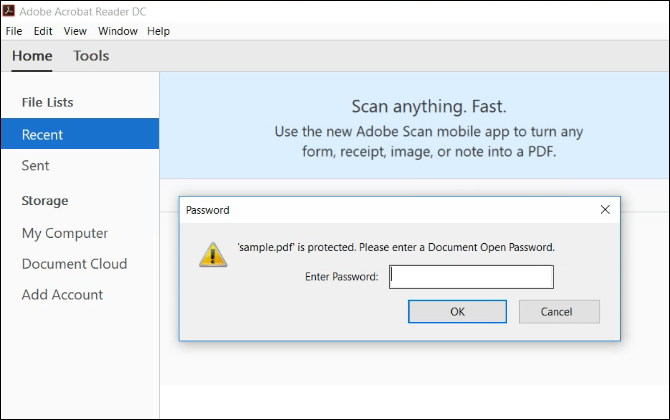 You can watch the video below and follow the detailed steps to make full use of this PDF password recovery software.