How to Remove Password Protection in Excel Sheet/Workbook/Spreadsheet
In Microsoft Excel, you can add multiple passwords to protect an Excel workbook or worksheet, among which the "Open" password prevents users from opening an Excel file and the "Modify" password prevents users from modifying workbooks or sheets. Here is how to remove password from Excel workbook/worksheet so that the file can be edited even if you have forgotten or lost the password.
How to remove Open password from protected Excel sheet
If you forgot the Open Password unable to open a protected Excel sheet, you will decide how to remove the password depending on whether the suffix of the protected Excel worksheet is. xls or .xlsx.
Option 1: Remove Open password to open .xls file using Excel Password Remover
Download, install and then launch Excel Password Remover on your computer. Click on the Open button, navigate to the path to the password protected Excel file with .xls suffix and add it into this software. Then click on the Remove Password button and follow its instructions to remove the password so that you can open the Excel file without the password.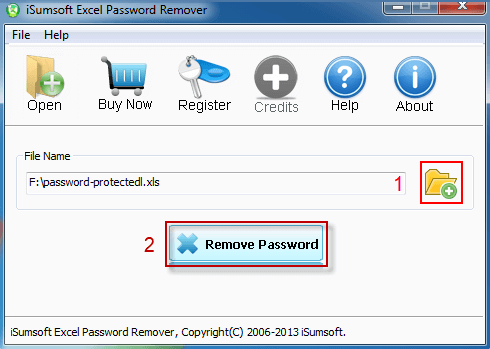 Option 2: Remove Open password from the protected .xlsx file using Excel Password Refixer
As "Excel Password Remover" doesn't support Excel file with .xlsx suffix. Then you have to first use Excel Password Refixer to help find the password to open a protected Excel workbook. The details steps on How to Recover Lost Excel Password, see User Guide.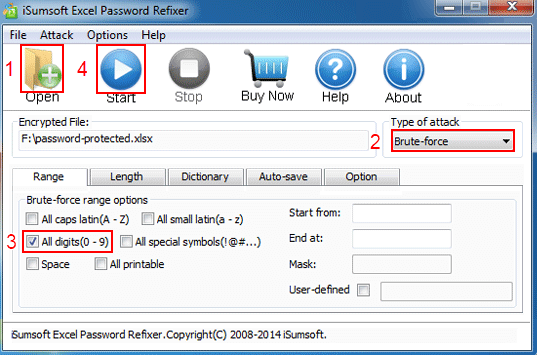 After you know the current password Excel workbook passwords can be easily removed. To remove password encryption from the file, here is how:
1. Open the workbook and enter the password in the Password box.
2. Then click File > Info > Protect Workbook > Encrypt with Password.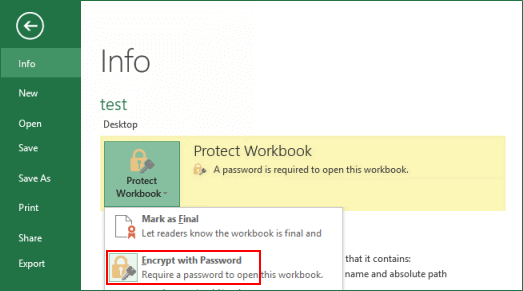 3. Delete the contents of the Password box, click OK, and then save the file again.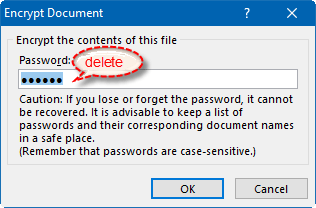 How to remove password to modify from Excel Workbooks
If you want to edit, save or print a read-only workbook, you will need to remove the Modify restrictions. Workbook Protection Refixer is a powerful software that can instantly remove sheets & workbooks' password protection in Excel 2016/2013/2010/2007, etc. And thus unprotect the Excel sheet & workbook without any data loss. Moreover, it helps to remove the Read-only password ( Password to Modify ) in Excel workbook to gain write access.
Note: It only supports Microsoft Excel workbook 97/2000/2003/2007/2013/2016 ( *.xlsx ) file. If you have other formats of Excel file, it's wise to change its file name extension as .xlsx.
Step 1: Download Workbook Protection Refixer program, and then install it on your computer.
Step 2: Start the Workbook Protection Refixer program. Click Open button to select your protected Excel file, and then click Remove Password, the program will remove the editing restriction instantly.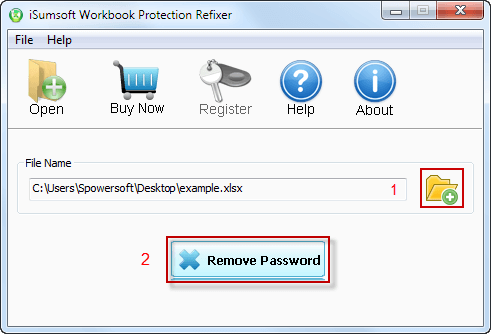 Step 3: When it notices you that Excel sheet protection password, workbook protection password, and Read-only Password are removed effectively, you will see an unprotected Excel workbook saved in the same location. You can delete the original one if you like.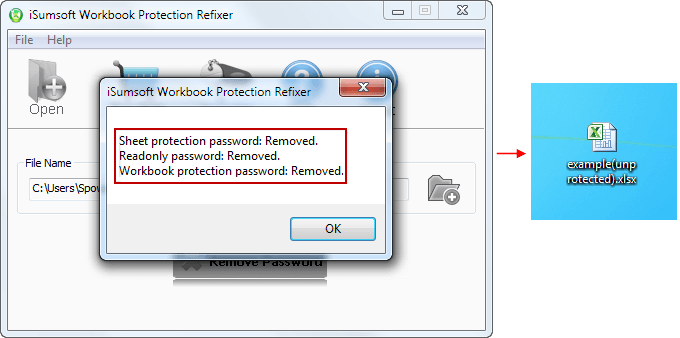 Free way to remove password protection from Excel sheets
Excel worksheet protection is quite weak even in the recent versions of Excel 2016. If the Excel cells are protected and you can't modify them, you can remove the password without using any software.
Step 1: Change the Excel file name extension from xlsx to zip.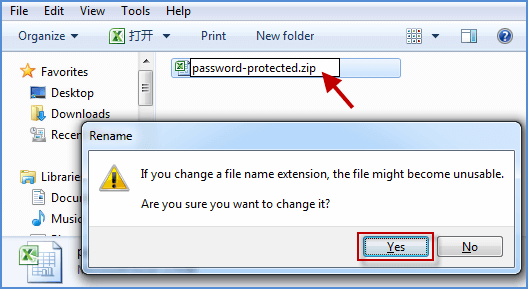 Step 2: When the Excel file is changed into a ZIP file, double-click on the ZIP file to open it. Then open xl -> worksheets. Then you can see three .XML files in the "worksheets" folder.
Step 3: Drag the "sheet1.xml" file into any one folder. Right-click on the "sheet1.xml" file and select Open with -> Notepad.

Step 4: Find the sheetProtection tag and remove it. Protection was removed from the Excel sheet.