How to Unlock Access Database Password for ACCDB/MDB
Can't open password protected ACCDB or MDB files and be locked out of Access database? Now here explains an easy and quick way to unlock Access .accdb/.mdb database password. It is the tool called "Access Password Refixer", with which you can recover Access database password you forgot, find the password you lost, or crack an unknown password for Access database. And this powerful program supports all kinds of database format including .accdb/.mdb/.mvb .etc and all versions of Microsoft Access. Following let's see how to use this program to unlock password protected Access database. And we will take .accdb database as an example.
How to unlock Access database password
Step 1: Download and installation
Download, install and then run iSumsoft Access Password Refixer on your Windows computer.
Tips: If your Access database password is no more than 3 characters, just free download the Access Password Refixer to get the trial version. But if your password is more than 3 characters, you have to register or purchase to get its full version to unlock your Access database password.
Step 2: Add password protected Access database file
Click Open button in the upper-left corner on the toolbar.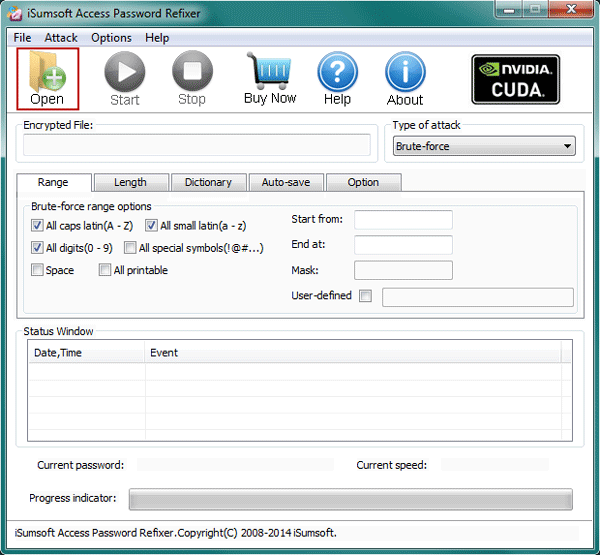 In the Open File dialog box, navigate to your locked Access database file. Select it and click Open so that the database file should be added into this program.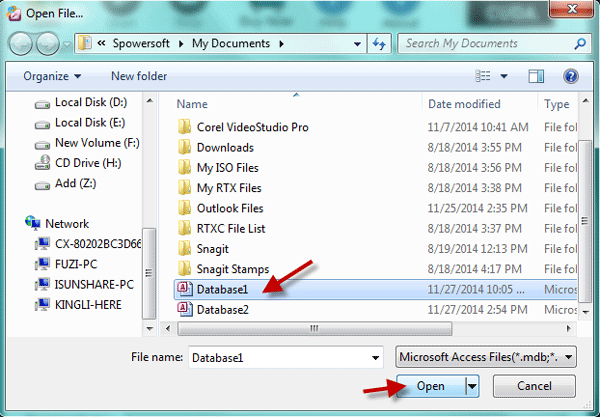 Step 3: Select the type of attack
This program provides 4 password attack types, Brute-force, Mask, Dictionary, and Smart. Select one appropriate type and its corresponding options/settings depending on your own situation and your password features.
Tips: To help you make a better choice of an attack type, you can know more about Dictionary and Mask attack. To help you choose better corresponding options/settings, you can know the tricks of how to perform a high-performance password recovery.
Step 4: Recover/Find/Crack Access database password
After selecting the password attack type and options/settings, now, click the Start button on the toolbar.
The password will be recovered successfully and displayed in the dialog box.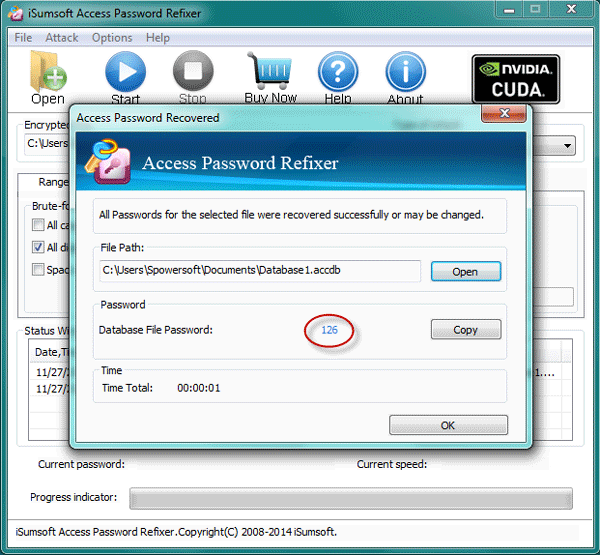 Step 5: Unlock Access database with the password
Now, click the Copy button and the Open button in the Access Password Recovered dialog. Then you will be asked a password to open the Access database. Just press Ctrl and V keys to paste the password to unlock the access database.
Tips: In addition to this program, another program called Office Password Refixer supports to recover/find/crack Outlook/Excel/Word/Access password. So it can also help you unlock Access database password successfully.