How to Remove Forgotten Password from Access 2016 Database
If you forgot database password in Microsoft Access 2016, the very first thought that comes to your mind must be how to remove the forgotten password so that you can regain access to the protected database file. Actually, it's not a tickler. Now, read this article to get the tricks of how to remove password from Access 2016 database.
As there is no direct way, you will remove a forgotten password from Access 2016 database by using an indirect way which contains the following three steps.
Step 1: Retrieve forgotten password for Access 2016 database
To retrieve a forgotten password for Access database, the best option is to use a professional tool like Access Password Refixer.
1. Download/Get Access Password Refixer software and install it on your computer. After installation is complete, launch the software.
2. Click on the Open button in the upper-left corner of the software. Next, in the Open File dialog box, navigate to your password-forgotten Access 2016 database file, select the file and then click Open button to import the database file path into the software.

3. Select one password attack type by clicking the Brute-force drop-down button and configure the parameters.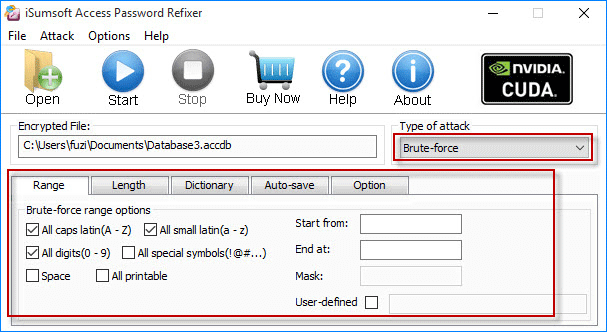 Tips: Configuring the attack type and relevant parameters are aimed at helping the software perform a higher performance on password recovery. Which attack type you select depends on how much you remember about your password. If you completely forgot the password, just select Brute-force attack. If you can remember part of the password, Mask or Dictionary attack should be a better choice.
4. Start discovering the forgotten password by clicking the Start button. Then wait till the password is recovered and displayed in the pop-up dialog box.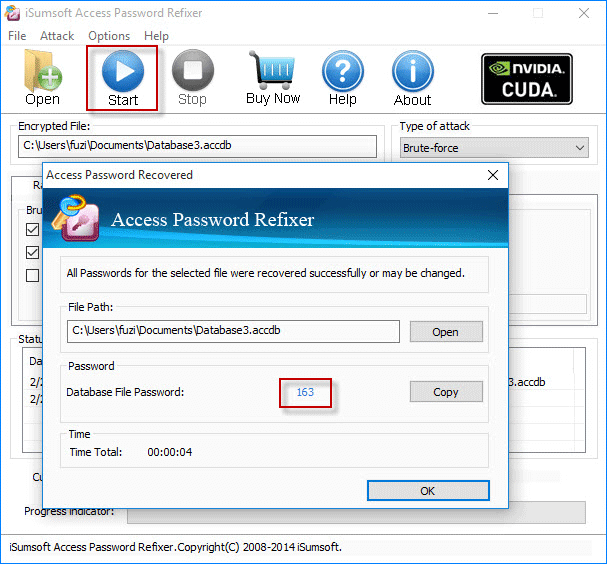 5. Note down the password. Then you can use it to open your encrypted Access database file without any burdens.
Step 2: Open Access 2016 database in Exclusive mode
To remove password from Access 2016 database, you need to open the database file in Exclusive mode.
1. Start Microsoft Access 2016 app.
2. Click the File tab and then click Open -> Browse.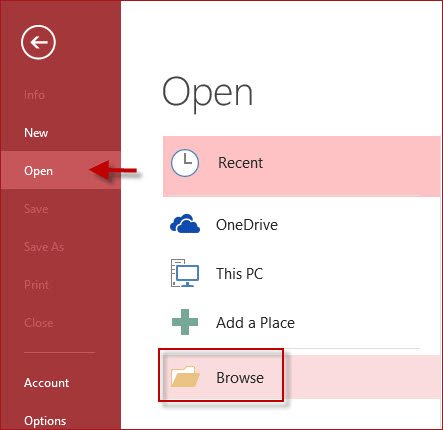 3. In the Open dialog box, select the target database file, then click the Open button and select Open Exclusive.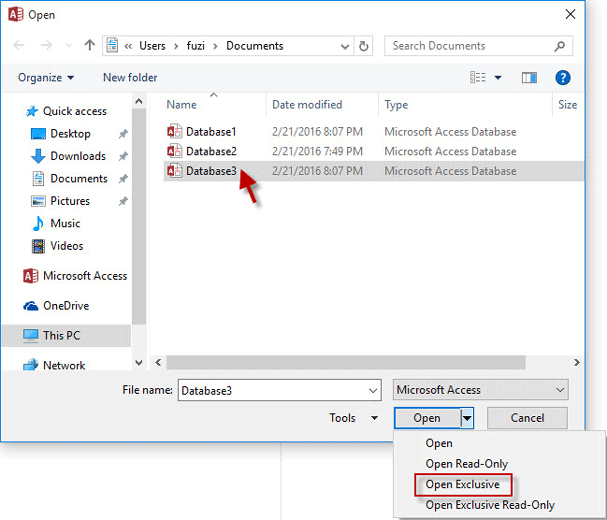 4. Enter the database password and click OK button.
Step 3: Remove password from Access 2016 database
1. After the database file opens in Exclusive mode, click File tab. Then select Info and click Decrypt Database.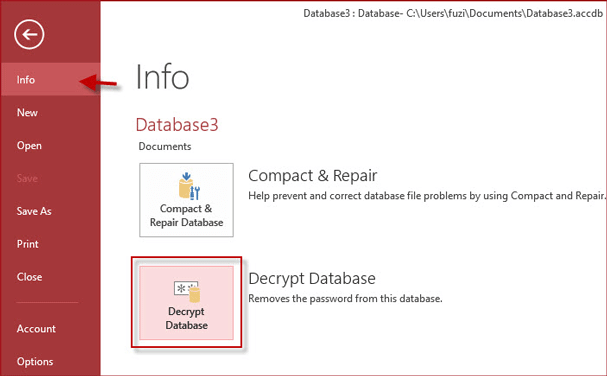 2. In the Unset Database Password dialog box, type the password and click OK button. Then the Access 2016 database password can be removed quickly.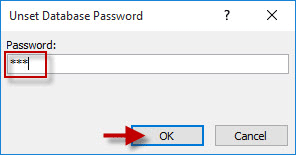 After reading this article, someone may wonder whether there is one tool that can directly remove forgotten password from Access database 2016. Unfortunately, there is no such a tool at least now. Hence, you have to first retrieve the forgotten password before you can remove it.