How to Block and Delete Unwanted Spam Email in Inbox
Most of Spam messages are commercial advertisements, phishing websites and get rich quickly messages. Those emails are useless and they unnecessarily reduce the disk space at Gmail account. This post shows a few tips to keep unwanted messages out of your inbox.
Tips 1: Block email address and report spam
To block email address, open the message. In the top right, click More. Click Block [sender].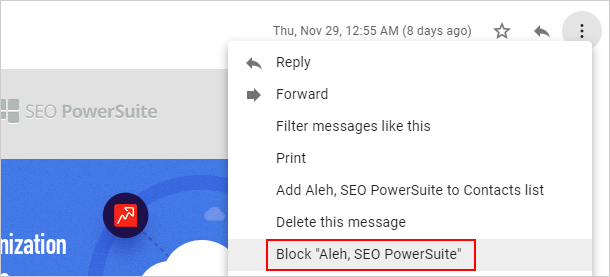 Gmail blocks a lot of spam for you, but sometimes messages slip through the cracks. If you get spam in your inbox report it because the more you do it the better Gmail gets at weeding out those annoying messages for you.

Tips 2: Unsubscribe from messages and change your email preferences
If you use social media a lot or like to shop online your inbox might get a lot of social and promotional messages, you can use the unsubscribe link to stop getting these emails. To do:
Open an email from the sender you want to unsubscribe from.
Next to the sender's name, click Unsubscribe or Change preferences. If you don't see these options, follow the steps above to block the sender or mark the message as spam. So you can opt-out from receiving them again.

Tips 3: Use filters to block messages from your inbox
If you keep on receiving too many spam emails that you never want, you may feel tired to manually delete the soams. Here is how to use Spam filters in Gmail to restrict spam messages to enter in user's Gmail inbox.
To enable filtered auto delete in MS Outlook, we will create a rule.
Open your Gmail Settings by clicking on the Gear button.
Click the Filters and Blocked Addresses. Then click Create a New Filter.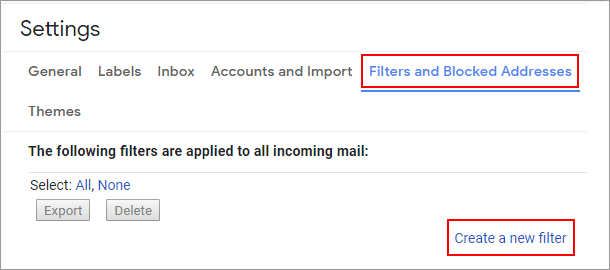 Now, a window will pop-up, look for the Has the Words field in this window and type in: spam. Leave all other fields empty and click Create Filter. Confirm creating filter by clicking OK to proceed.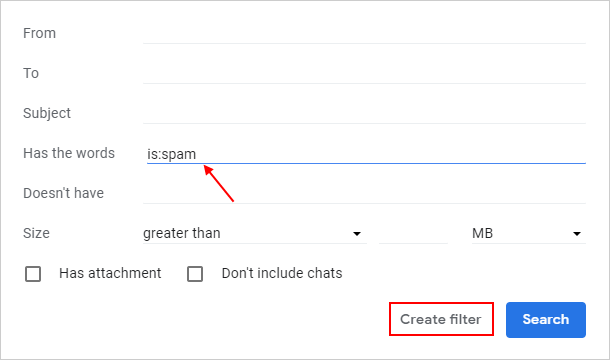 Checkmark the box Delete it and Also Apply filter to next to Create Filter and click on Create Filter.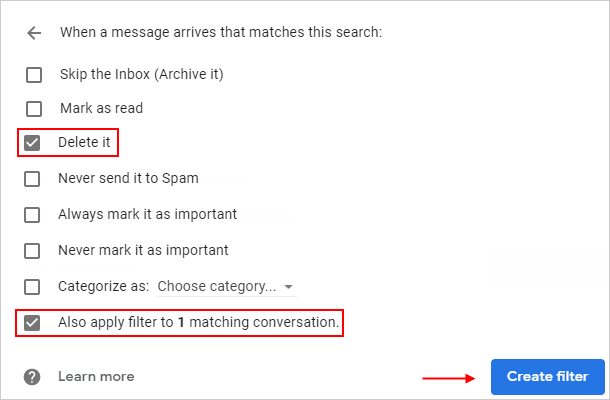 Now, you will see a message Your Filter was Created. That's it! Now, all your spam messages will be automatically deleted and there will be no message in your Spam folder anymore.