Can't Sync Outlook.com Email with Outlook Client, How to do
If you have encountered that your email can't sync to Outlook.com, and found schedule and Task stop synchronizing from Outlook desktop to Outlook.com when you work at home with a new computer. Follow this guide to fix those problems.
Fix Outlook 2013/2016 Synchronization Problem
To fix synchronization problem, it is recommended to create a new Profiles using the Auto Discovery feature and improved syncing experience.
Step 1: Press Win + X to open Control Panel > Mail > Show Profiles and click Add.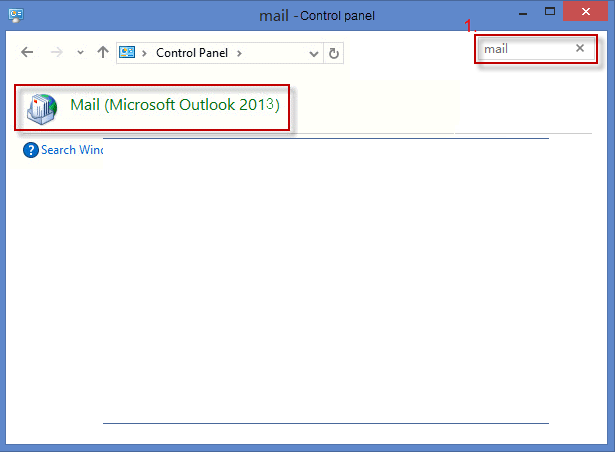 Step 2: With New Profile dialog appearing, give a name for this profile and click OK.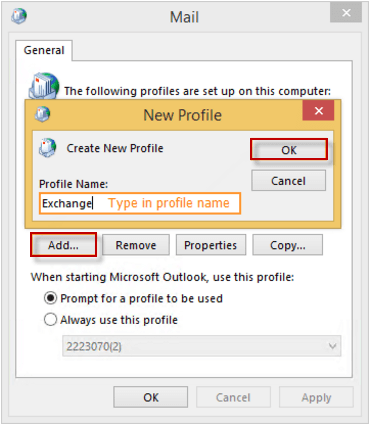 Step 3: Enter your name, primary email address, and your mailbox password twice, then click Next.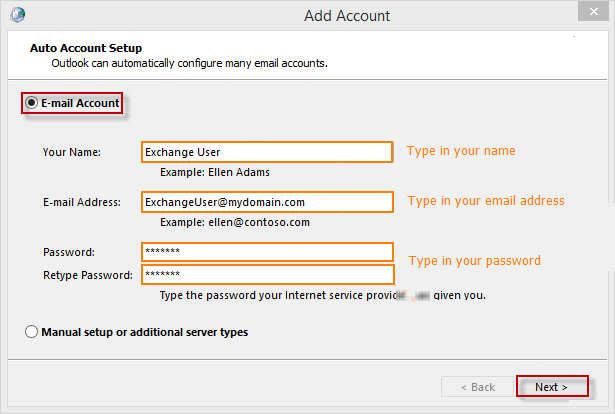 Step 4: When you get a security prompt, check on the box Don't ask me about this website again and then click Allow.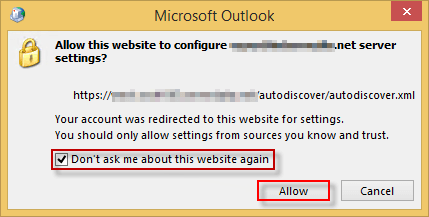 Step 5: You'll be prompted for your user name and password. Enter your primary email address and password you typed on Step 3. Once it's completed, you can click Finish.
Tips: If it still doesn't work, it may be caused by the local .pst file was corrupted. When it comes down to corruption in your Outlook's data storage file (PST), the Inbox Repair Tool is your first-aid-kit.
Fix Outlook 2010/2007/2003 Can't Sync Problem
There are two ways to sync all the contacts and calendars from Outlook desktop app to Outlook.com: One is via import/export Wizard, after you configure an Outlook.com e-mail account, it will auto-sync all data. The other is via Outlook Hotmail Connector. Detail steps are shown as follows:
Step 1: To configure an Outlook.com email account in Microsoft Outlook 2010 or older versions, you must first install the Outlook Hotmail Connector. Go to download a version matches to your Office version.

Tips: Learn more about how to remove email account in Outlook.
Tips 1: To view Office version you use: Run any Office program, go to File > Help > About Microsoft.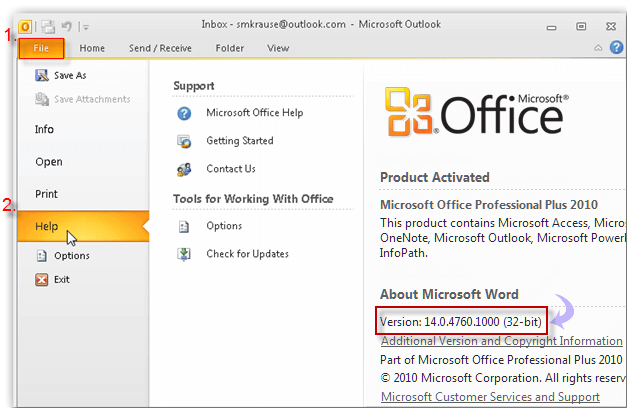 Tips 2: If you are using a 64-bit version of Outlook, download and install the 64-bit version.
The Outlook Connector enables two-way synchronization for Microsoft Office Outlook 2013/2010/2007, it allows to sync and manage all their calendars and E-mail to Outlook.com.
Step 2: Install the Connector, there is nothing to configure at this point. Click Finish when prompted.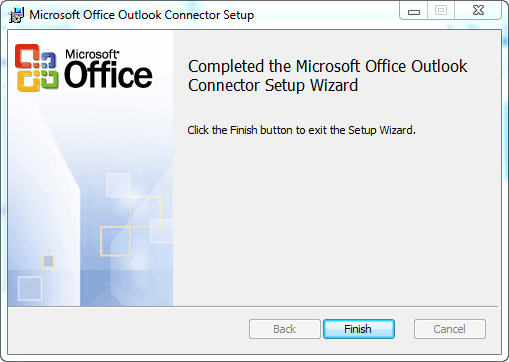 Step 3: Launch Outlook and it'll prompt that you can configure Outlook connect to Outlook.com, just follow the prompts by clicking Next. And agree to configure an E-mail account select Yes, and click Next.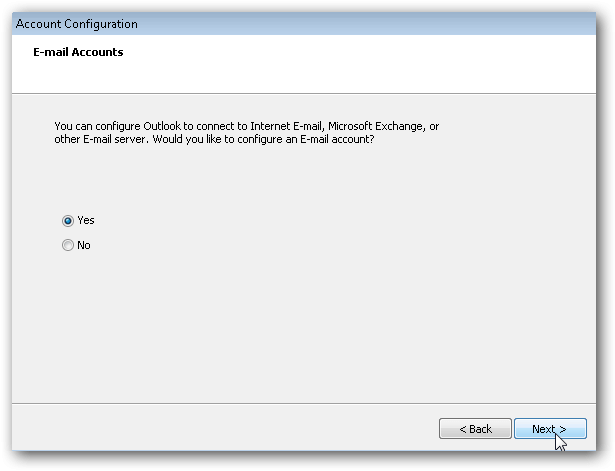 Step 4: Fill out the account information, and then click Next.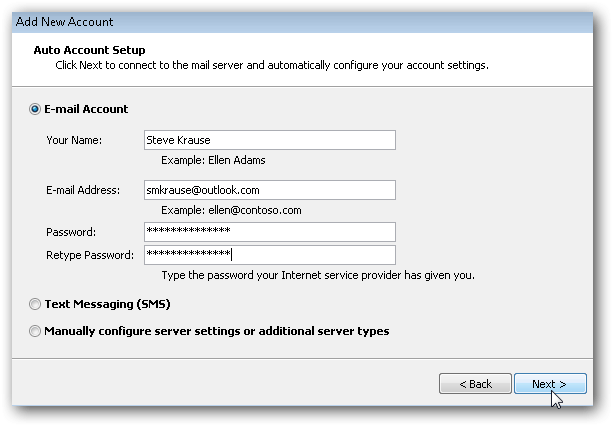 Step 5: With the new connector installed, everything from here is automatic and as long as you entered in the correct email address and password. When the following dialog appears, click Finish.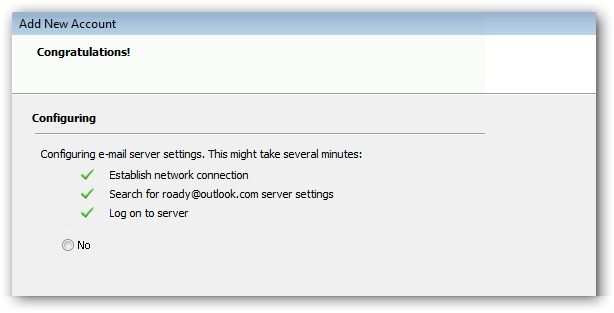 Outlook 2010 is enabled to AutoConfig Outlook.com accounts, to test it out by launching Outlook.com and you can see all emails and contacts are waiting for you.