Cannot Import Gmail Contacts into Outlook from .CSV File
When you import contacts.csv file to Outlook unsuccessfully, and it tipped that operation cannot be completed because the service provider does not support it. This error is the result of trying to import into an Exchange ActiveSync account. This guide will show you how to fix this problem.
How to check the type of your Outlook account
Go to Outlook, click File > Info, you can see which types of account you are using.

How to Imorpt Contacts into Outlook Exchange ActiveSync Account
To fix this problem you have to add a new .pst to your profile and then import the contacts into the .pst, finally move them to the Outlook.com account. Detail steps are shown as follows:
Step 1: Open Outlook program, go to File > Account settings > Data files.
Click Add data file and type in a name for your data file. Then close it.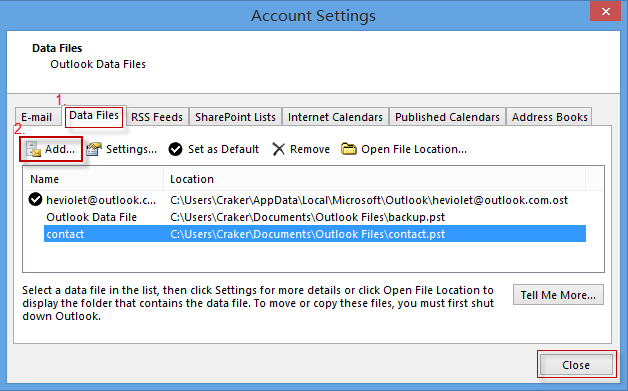 Step 2: In My Contacts, right-click and choose New Folder, type a name for Contacts folder.
Make sure contact item is chosen for the folder contains, then select the new .pst file, click OK. You can see the new contacts in the contact list of My Contacts.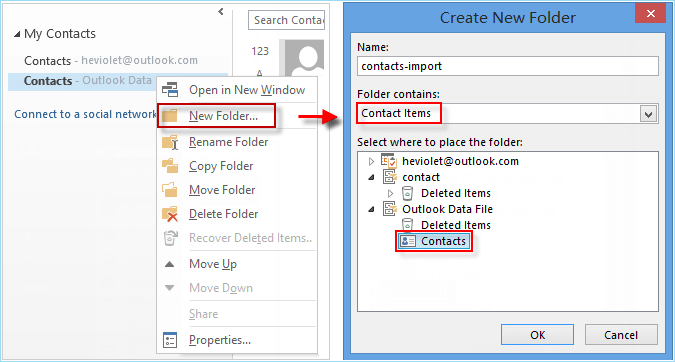 Step 3: Then go to File, click Open & Export, click on Import/Export to open the Import and Export wizard.
Start the import procedure, in Select destination folder, select contacts folder you've created, click Next. Before clicking Finish, click the Map Custom Fields button to check your fields are in the right position.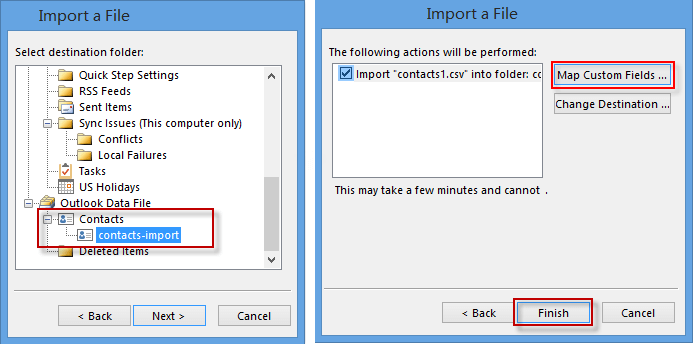 Step 4: Merge contacts. Click People you can drag those imported contacts to Outlook.com Contacts.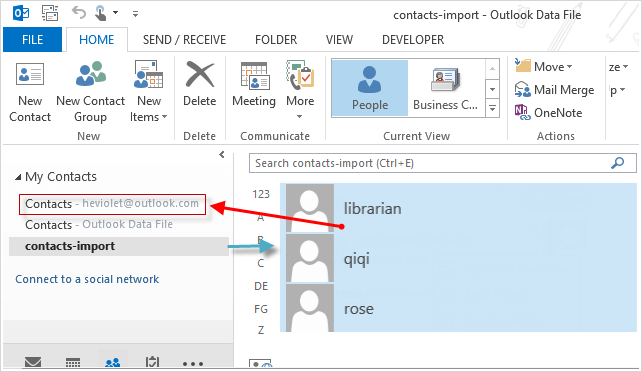 Step 5: After the contacts are moved, go back to Account Settings > Data files > Remove file.