How to Find Back Unsaved Word Document
If the Word document was forced to close due to computer crash or power goes out, you will lose your work. If you close a file without saving your document, how can you get back the unsaved contents in the Word document? Here provide 2 ways to help recover and search for unsaved document.
Part 1: Recover Unsaved Document in Word
People accidentally close a file without saving. To avoid the chances of losing your work, make sure AutoRecover and AutoSave are turned on, and manually save ( press Ctrl+S ) your file frequently.
On Office 2013/2016 version
Step 1: Run Word 2013/2016, go to click File > Open.
Step 2: Click Recent, and then click Recover Unsaved Documents.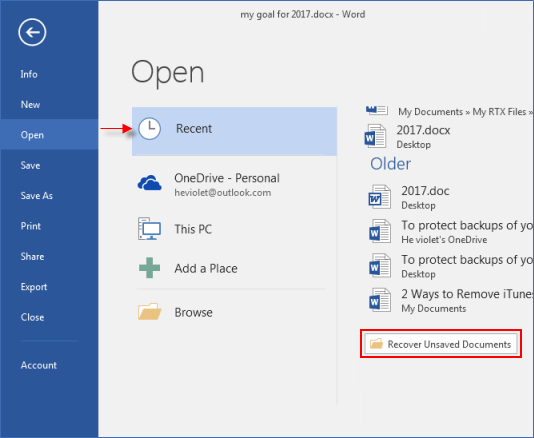 Step 3: If you find the Word document that you are looking for, double-click it to open it.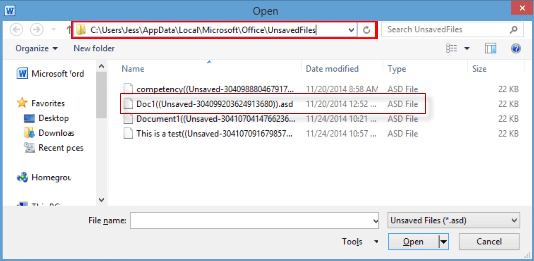 Step 4: The unsaved document will be opened in Read-Only mode. Click the Save button to save it.

On Office 2007 or older version
Step 1: Run Word 2007, In the Navigation Pane, click Save.
Step 2: In the AutoRecover file location box, note the file location. Click Cancel to close Word.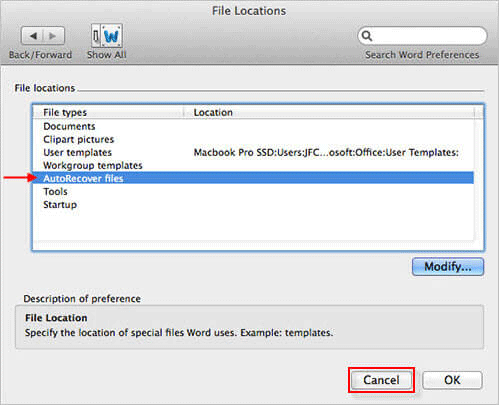 Step 3: Navigate to the location that you have noted in Step 2, and look for filenames end in .asd. Once you find your lost files, double-click it to open. Then save it immediately.

Part 2: Use Everything to Search for AutoRecover Files
If you're having trouble finding your Autosave storage or Temporary files folder, you can try this way to find your autosave files. That is to use the Search Everything utility to search for AutoRecover files.
Step 1: You need to download Everything, then install it in your PC.
Step 2: Run Everything, then type in the file (.asd or *.doc) you're looking for in the search box, results are displayed as you type them.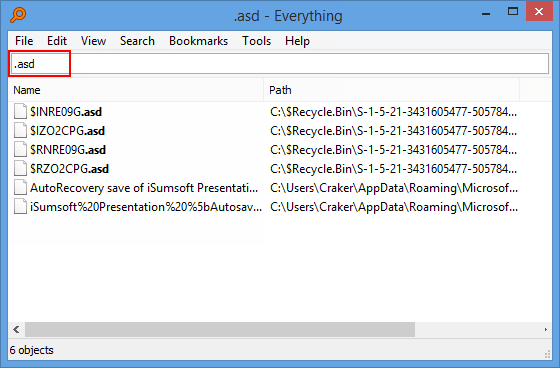 Step 3: You can use wildcard and can easily sort results by Size or Date Modified etc. When you click on a file in the results window, it will open with its associated application and folders in Windows Explorer.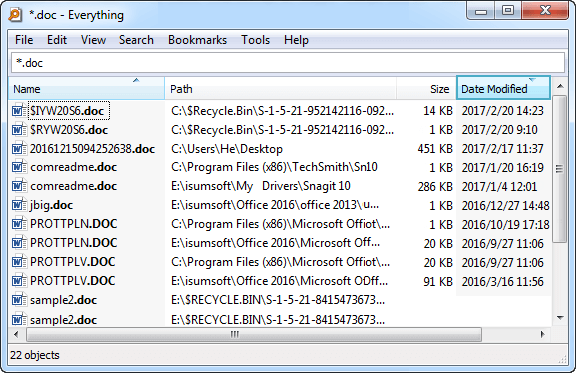 Everything is the best Windows search utility, this utility is a real gem and should be considered a must in your computing toolbox.
When Microsoft Office detects a corrupted workbook upon opening, it automatically starts File Recovery mode and attempts to save the document. Learn more refer to repair your corrupted document.