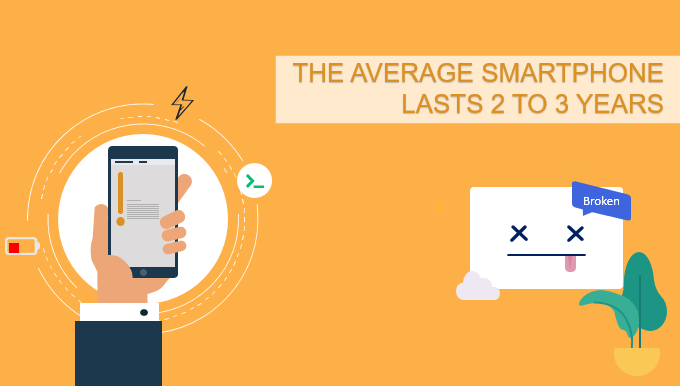 Many people have different opinions about how long a mobile phone can last. Apple's official recommendation for users is to replace the iPhone within three years. Android phones usually need to be replaced within two years. With the rapid development of technology, many people are discarding their current mobile phones and ready to purchase a new one. However, you may don't know the production of a smartphone requires a lot of resources and energy, so it will have an impact on the environment.
Researchers are sounding the alarm after an analysis showed that buying a new smartphone consumes as much energy as using an existing phone for an entire decade.
Find out some tips and tricks that every mobile phone user should do now to improve your phone and make your smartphone more durable.
15 amazing tips will make your smartphone live longer
Tip 1: Recharge the battery more often
Eating smaller portions several times a day is better than starving and overstuffing. Similarly, keeping your phone between 25% and 85% at optimal temperatures greatly helpss keep your battery. To extend the battery life of your phone, you should recharge it more often. The best option is to do this each time the battery level indicator drops to 10-20%.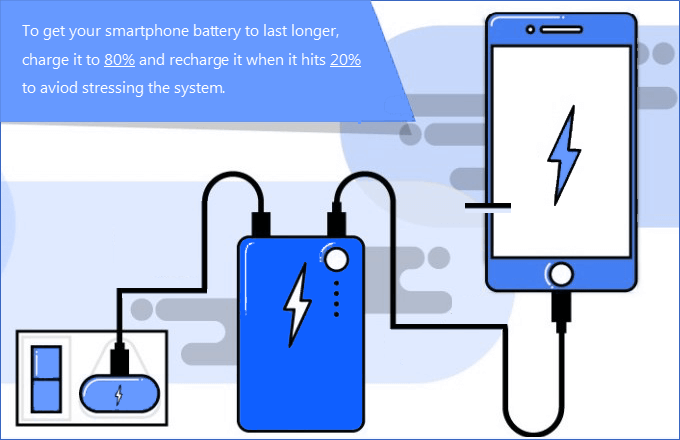 Tip 2: Drain completely every one-to-three months
It is recommended to discharge the phone battery to 0% every one-to-three month and then immediately charge it to 100% to eliminate extreme full charge/discharge.
Tip 3: Do not keep the battery charged all the time
Overcharging the battery may damage the battery more or less because being continually juiced up — and to the max also leads lithium-ion batteries to corrode faster. For more information, see: Can I Leave Android or iPhone Plugged in All Night
Tip 4: Power off your phone at night
Always turn off your phone every night so the battery can cool.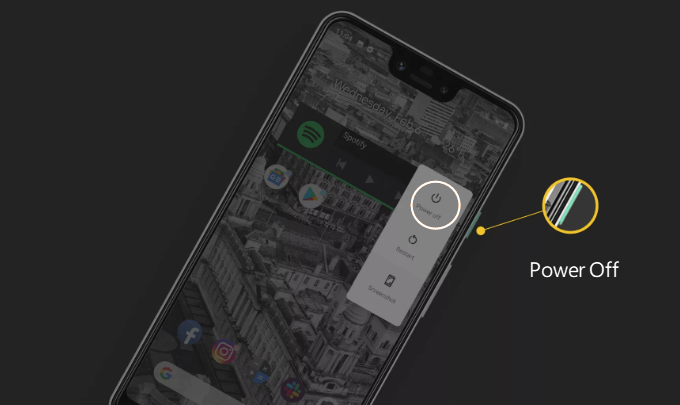 Tip 5: Don't buy a cheap charger and use the "Ultra Fast" charger carefully
Some people use non-native chargers, causing the house to catch fire! If you use a non-native charger and cable, another terrible thing to happen is an electric shock. We recommend that you avoid using a charger that claims to fully charge the battery in less than an hour.
Tip 6: Remove the protective case when charging the phone
If your smartphone has a bulky protective case, it can cause the device and its battery to overheat during prolonged charging. For more information, see:
Tip 7: Avoid high or low temperatures
For lithium-ion batteries, high temperatures are the worst thing: they can't stand overheating. Low temperatures are also harmful to the battery because it requires more power to maintain enough temperature to function. Keeping your phone at a moderate temperature is critical to extending battery life.
Tip 8: Avoid using bright wallpapers and adjust screen brightness
You may not realize that your love for bright images may be the main cause of your battery draining. A super bright screen can be very convenient, but if you want to keep battery life at its maximum, then this is not a good idea. Try reducing the screen brightness by at least 30-40%.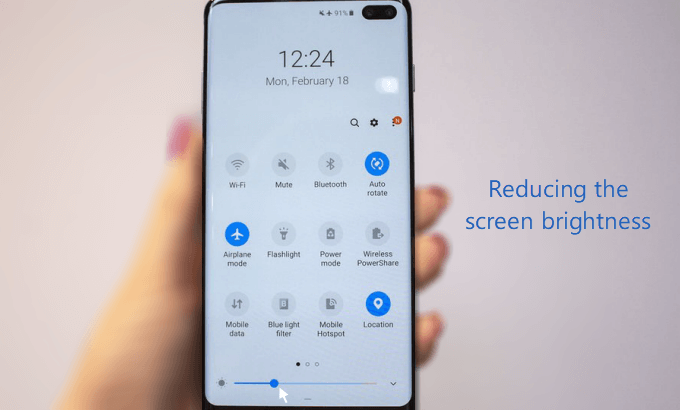 Tip 9: Clean the port and wipe the display
Develop the habit of cleaning this port with a pointed Q-tip or toothpick, just like wiping the screen. As long as you notice how good the charging effect is! To wipe the screen, use a lint-free wiper and whatever you do, do not use window cleaner. They contain ammonia and can irreversibly damage the screen.
Tip 10: Pay attention to voltage fluctuations
Do not charge your phone when the thunderstorm roars. If you need to use your phone, computer or electronic device during a thunderstorm, be sure not to insert it into the wall. Just like a landline phone, power can soar through the power cord and damage your device or even you! For the same reason, it is best not to use any electrical or electronic equipment that needs to be inserted into a wall. Take this opportunity to read a book.
Tip 11: Keep your phone away from water and toilet
Bad news for you: Dropping your phone into a toilet, sink or pool will leave it irreparably damaged. For prolonged exposure to water will permanently damage most phones. Don't use your phone or tablet over a toilet, sink, or bath.
Tip 12: Handle the phone carefully
Do not place your phone on the dashboard while driving. Continued movement and impact can cause a lot of damage.
Tip 13: Beware of software updates
Get the latest updates to keep your device running smoothly and securely. Read the user comments before clicking the update button. The problem with this update is that it is either difficult or impossible to go back to the previous version of the software.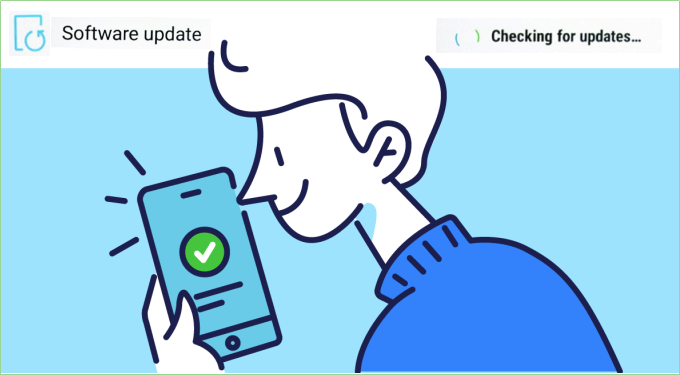 Tip 14: Free up the phone space
1. Uninstall and disable unused apps. No one wants apps that are never used to take up space on your device.
2. Clear cached application data. The application's cached data can help them load faster, but it takes up a lot of space over time. Clearing cached data for applications that are no longer in use can help improve the performance of your phone.
3. Use cloud storage. Even if you have enough free space on your hard drive, it's best to back up your phone data by storing it in the cloud to prevent it from being lost. This way your phone won't be blocked by too much data, so its performance will be better. For more information, see: 3 Quick Ways to Back up Your Android Phone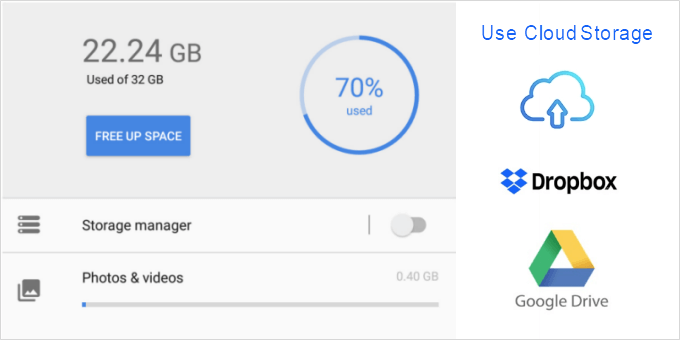 Tip 15: Replace the battery only
Before upgrading to a new model, you may need to consider using a $29 battery instead if you are using an iPhone. This choice not only saves you money, but it also helps save the planet. Most current Android smartphones come with non-removable batteries, it's best to take or mail your smartphone to an authorized service center. For most manufacturers, battery replacement costs under $100 out of warranty, and the process takes around five to seven business days when you mail in your cell phone.
We believe that mobile phones will become durable and difficult to break within a few years.
Related: How to Reset Windows Password with Old Android Phone
You can watch the video below and follow the detailed steps to create a Windows password reset disk and use it to reset and unlock Windows password when fails to login.