How to Use SQL Password Refixer to Change/Reset SQL Server Password?
The System Administrator is the password associated with a Microsoft SQL Server. People often forget/lost the SA password or user password. Now, this program – SQL Password Refixer can help you change/reset SA and other user passwords on Microsoft SQL Server. Follow the instruction and learn how to use SQL Password Refixer.
Step 1: Add .mdf file into this tool.
1) Launch SQL Password Refixer once you have it installed on your computer, and then click the Open File button.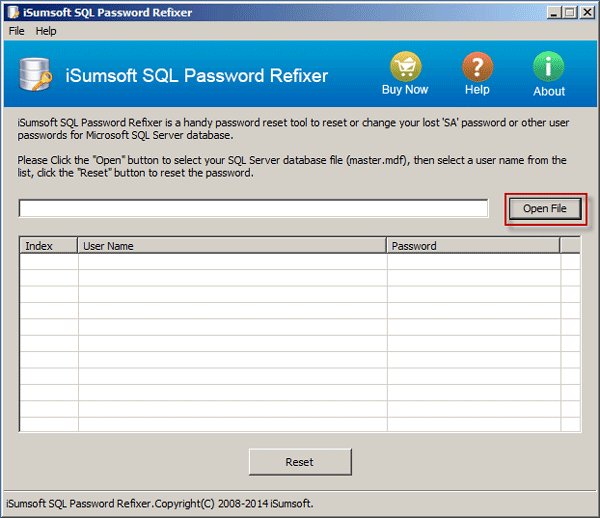 2) Browse for your master.mdf file and add it to this software.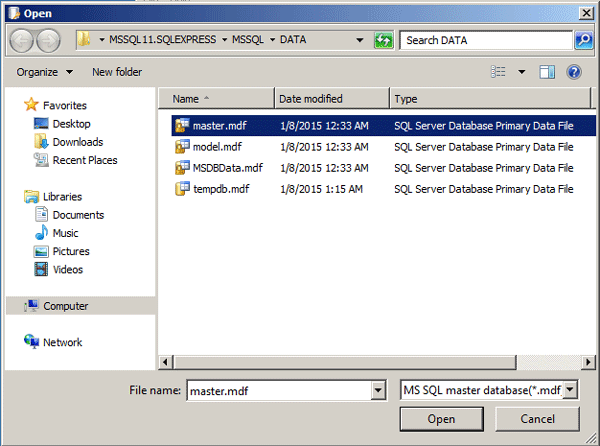 Step 2: Select password-forgotten user account.
As shown in the picture below, all user accounts of your MS SQL Server are listed out including the SA account. Click on the user account whose password you want to reset and click the Reset button.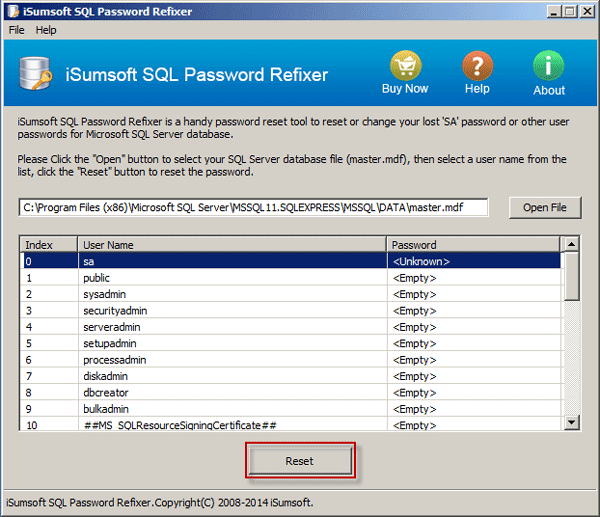 Note: There are two kinds of MS SQL Server password will be displayed on the table.
Unknown means this user is password protected.
Empty means you do not have a password for the username, you can log in to it without password.
Step 3: Reset Password for the user account.
Enter a new password for this SQL Server user account and click OK, the old password will be reset to a new one. Next time you have to use the new password to log in.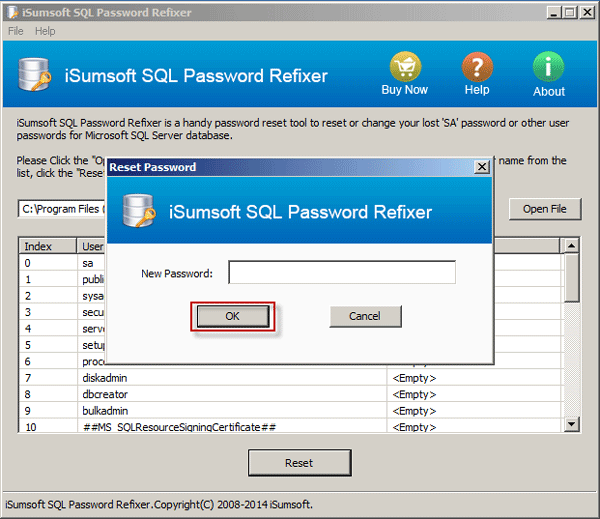 That's it. If you forgot or lost SQL Server user password, get SQL Password Refixer right now.