How to Use iSumsoft PDF Password Refixer
If you forgot PDF Document Open Password unable to open a protected PDF file, just take it easy. An effective PDF password recovery tool like iSumsoft PDF Password Refixer can be your best choice to recover PDF password in this case. Following is the PDF Password Refixer user guide. Show you how to use iSumsoft PDF Password Refixer to recover PDF password.
What do you need?
Software: iSumsoft PDF Password Refixer.
OS Support: Windows NT4/2000/XP/2003/Vista/2008/2012/2016, Windows 7/8/10.
Hardware Requirements: 60 MB or more; 256 MB or above.
Step 1: Add password-protected PDF file.
1) After running the PDF Password Refixer on your Windows PC, the first thing you need to do is adding the locked PDF file whose password you need to recover. Click on the "Open" button (or select the "File | Open File" menu item) on the top left and browse for the target PDF file.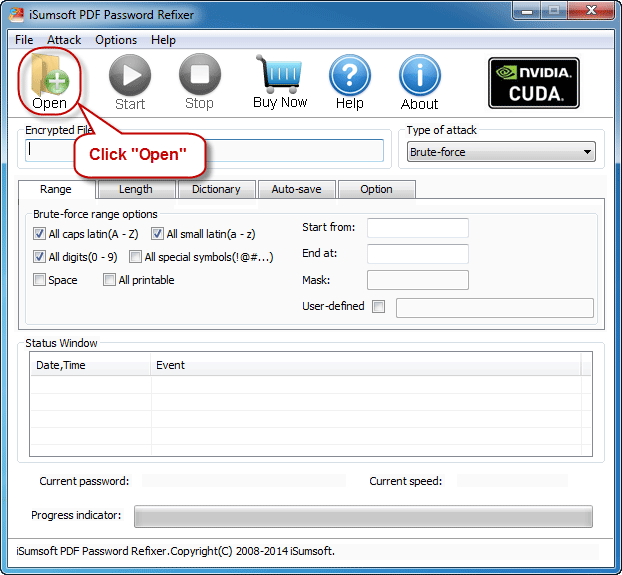 2) Select the password-protected PDF file and add it into this tool.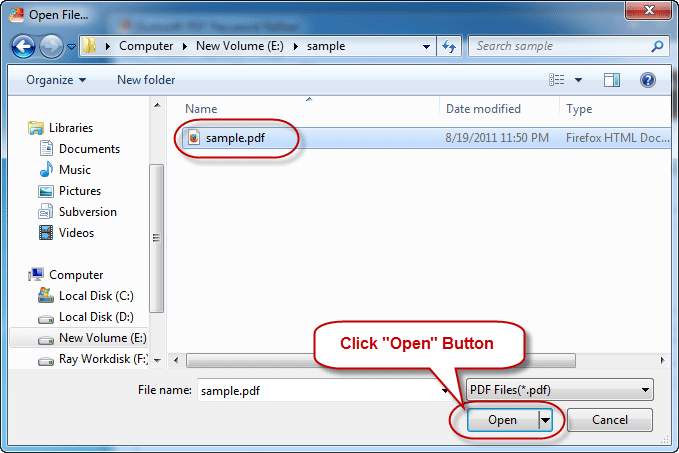 Step 2: Select password recovery type.
Select one password recovery type from the drop-down button and make the settings if needed.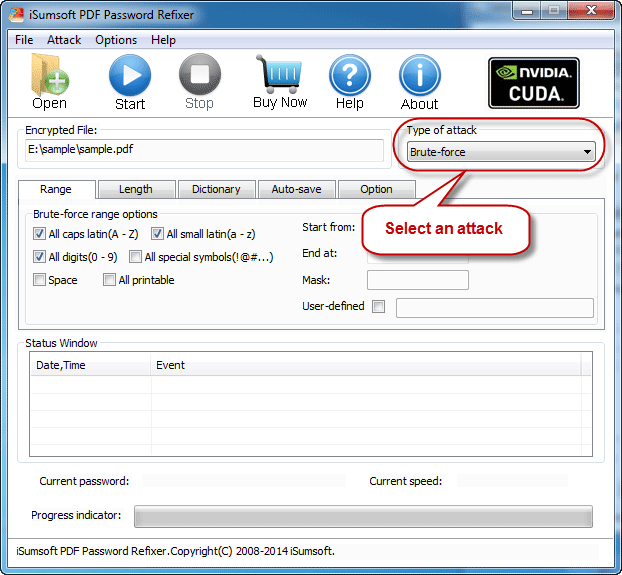 Tips:
1. Brute-force: Generally, you can select Brute-force attack when you know little about the PDF password. Then it will try all possible password combinations to discover PDF password. This may take a little longer time.
2. Mask: You can select Mask attack type and specify a "password mask" when you can remember the PDF password partially. This will shorten the time to recover PDF password.
3. Dictionary: If you select Dictionary attack type, it will discover PDF password from the software's built-in dictionary or one dictionary created by your own.
Mask and Dictionary password attack are two most efficient attack types, with which this software can successfully recover PDF password more efficiently in the shortest possible time.
4. Smart: It will try all possible characters combinations including all printable characters to recover PDF password.
Step 3: Recover PDF Password.
Click on the "Start" button. Then it immediately starts to discover PDF password.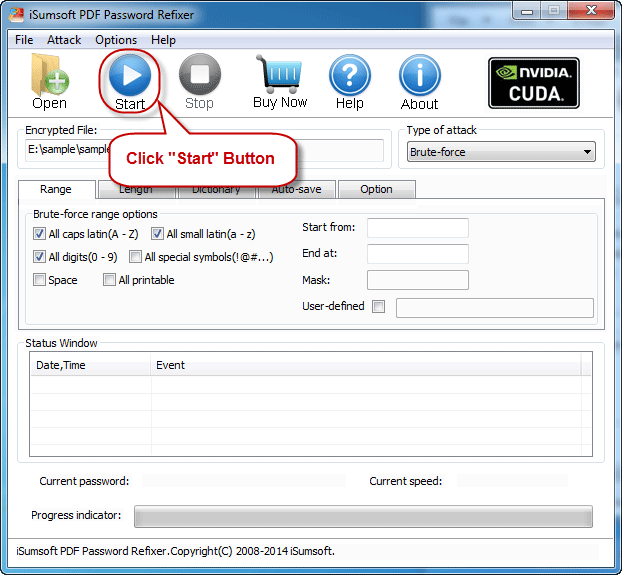 Once the password is successfully recovered, a dialog box will pop up to inform you of the password. Then you can click on the "Copy" button and paste the password to open your password-protected PDF document.