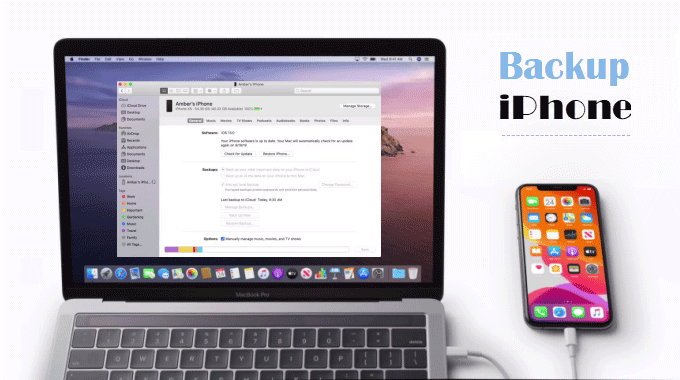 In many cases, iTunes and iCloud are two great Apple tools that are great for backing up and restoring your iPhone or iPad, but if you don't want to use iTunes or don't have free iCloud storage, the Finder app will be a good choice. Learn how to back up the iPhone without iTunes and iCloud. This is much easier than you think.
In macOS Catalina, you no longer need to use iTunes to backup and restore your iPhone or iPad. You will use the Finder instead of iTunes. And, if you are running an earlier version of macOS or Windows PC and do not want to use iTunes to backup and restore your iPhone or iPad, you can use a third-party application. Some applications are easy to use and have features you can't find in Apple's own backup tool.
Steps to Back up an iPhone without iTunes or iCloud free using Finder
Step 1: Plug your iPhone into your Mac. Then, open the Finder window. Here you will see your iPhone in the "Location" section. Select your device from the sidebar.
Step 2: Trust your device connection.
If this is your first time connecting your device and your Mac, click Trust.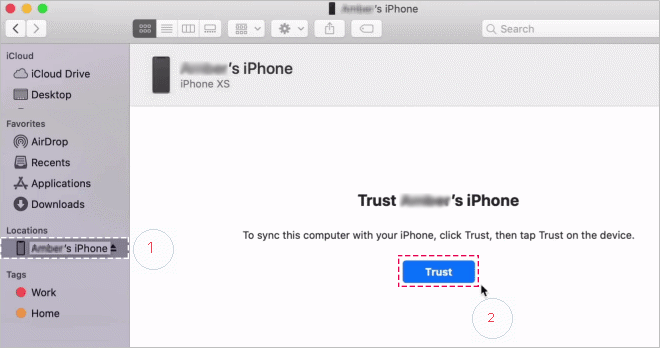 Then click "Trust" on the device when prompted, and enter the device passcode to confirm this connection.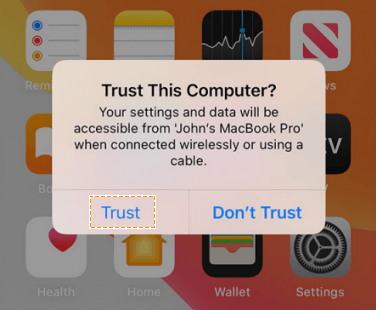 Step 3: Back up iPhone to computer.
To back up your iPhone, go to the "Backup" section and switch to the "Back up all data on your iPhone to this Mac" option.
Step 4: Encrypt iPhone backup.
If you want to back up sensitive information (such as passwords, personal health or activity data), you need to create an encrypted backup, simply click the box next to "Encrypt local backup".
Step 5: Then enter the password, then click Set Password.
Step 6: If you have set up an encrypted backup, click Backup Now. This backup will be stored on your local Mac.
Step 7: When the process ends, you can see if the backup finished successfully on the "Last backup to this Mac" section.

Step 8: If you want to restore the old backup on your iPhone or iPad, click the "Restore Backup" button.

Step 9: From the pop-up window, select the backup to restore. If your backup is encrypted, you'll be prompted to enter or confirm your password. Click the "Restore" button to start the process.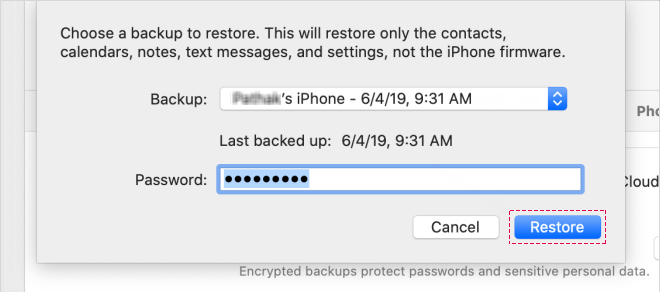 Step 10: As your device restores to this backup, it will reboot. Be sure to keep your device plugged in until after it restarts and waits for it to sync.