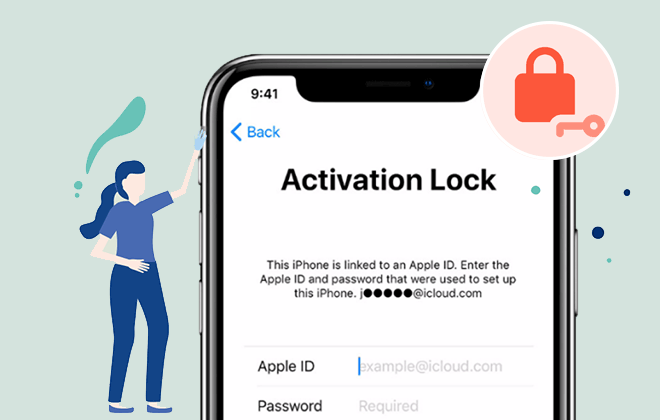 The activation lock is automatically enabled when you turn on Find My iPhone. Therefore, if you want to remove the activation lock, you should do so by turning off "Find My iPhone". This post provides several ways to remove Find My iPhone activation lock without previous owner, even if you don't know the Apple ID and password.
Cases that obtain the Activation lock:
Forgot to turn off "Find My iPhone" before erasing iPhone.
Forgot to sign out of iCloud before erasing the iPhone.
Disabled Apple ID. In this case, when you try to set up your phone again, the Activate Lock screen will be displayed. These errors are common to some extent when buying a second-hand iPhone.
Way 1: Unlock Activation Lock with a passcode
The standard way to remove an activation lock is to log in with your Apple ID and password.
If you don't know the Apple ID email address, you can find it on Apple's iForgot website. If you are not sure what the password is, or if you want to recover the password, you can do it on iForgot.
You can try tapping "Unlock with passcode" and enter the passcode to unlock this iPhone.
If your iPhone could not be activated because the activation server is temporarily unavailable. You can try connecting your iPhone to Mac or to a PC with iTunes to activate it. Here's how to activate your iPhone through iTunes instead:
Make sure that you have the latest version of iTunes.
Make sure that your computer has an Internet connection.
With the cable that came with your iPhone, connect your iPhone to your computer.
Locate your device on your computer.
Wait while your computer detects and activates your iPhone.
If you see an alert that shows "Set up as New iPhone" or "Restore from Backup" it means your iPhone is activated.
Way 2: Ask the previous owner to remove the Find My iPhone activation lock remotely
This method involves using iCloud.com and the "Find My" app to delete all data and settings from the phone. What you need to do is turn on the iPhone and connect it to the WiFi internet. Ask the previous owner to follow these steps.
Step 1: Go to iCloud.com and sign in with the password they originally used to activate the iPhone (and the iPhone is locked).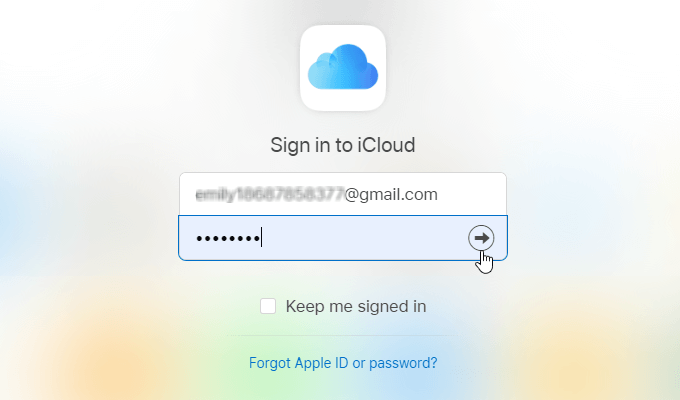 Step 2: Click Find My iPhone > All Devices menu. Click on the iPhone you want to unlock.
Step 3: Click Erase iPhone. When prompted, enter the iCloud password to continue, then enter the Apple ID verification code when prompted, and then click Yes to continue.
Step 4: After erasing the device, click Remove from the account.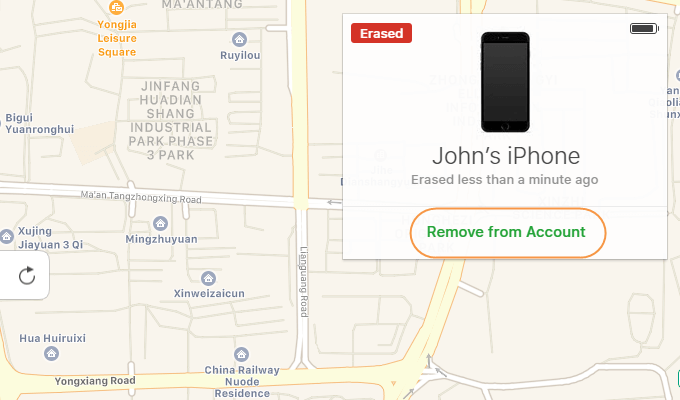 After completing these steps, the activation lock should have been removed. You can now activate the device with your Apple ID.
Way 3: Ask Apple to remove the activation lock – If the seller cannot help
If you are unable to reset your Apple ID password or restore your email address, you can ask Apple to remove the activation lock from your device.
Make an appointment at your local Apple Store. Bring your device, proof of purchase and the best smile.
Call Apple Support and explain the situation. Ask the sales representative to remotely remove the activation lock from your device remotely.
After Apple check that the iPhone and your documentation, they may remove the activation lock for you.
Way 4: Remove Find My iPhone activation lock using iCloud DNS bypass
This is a temporary solution. You can use Wi-Fi to bypass the iCloud activation lock, and you can restrict access to certain functions and applications on your phone. However, due to its limitations and shortcomings, this option is rarely used.
When using iCloud DNS bypass, you still cannot fully control and use your iPhone. You will disclose all private data (including username and password) to a third party (ie DNS provider). Moreover, this method may not be applicable to newer iOS versions. If you want to try your luck, please follow the steps below.
Insert your SIM card. Turn on the phone and configure your country and language on the settings form.
On the Wi-Fi selection screen, click the "i" symbol next to the circled Wi-Fi network name.
In the "DNS" section, select "Configure DNS." Configure dns to bypass icloud lock.
Select "Manual", and then enter the iCloud bypass DNS server IP address according to your region.
This is a list of DNS divided by zone:
United States: 104.154.51.7
Europe: 104.155.28.90
Asia: 104.155.220.58
Africa, Australia and other regions: 78.109.17.60
Remove the old DNS server from your ISP modem.
Return to Wi-Fi network selection, and then select the Wi-Fi network that you want to connect to.
Next, iOS will try to connect to Apple's activation server.
Click the backlink in the upper left corner to stop this operation.
Here, you will be redirected to iclouddnsbypass.com. You have successfully bypassed the activation lock using DNS.
Now you can use some of them to watch videos, chat, and listen to music or photos.