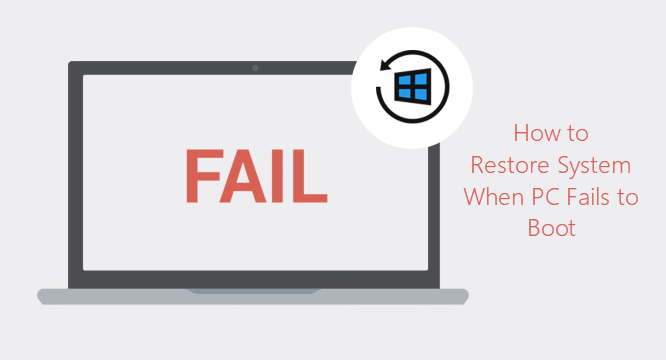 If your Windows PC does not start properly, now you are in the right place. This article describes how to do a system restore on a computer that cannot start Windows. Just read this article for help to fix the problem and run it again. If your computer does not startup or boot into Windows, use this troubleshooting to troubleshoot your problem.
If the computer still fails to boot, use one of the below methods to restore the system.
How to do a system restore if there are no system backups
When Windows refuses to boot to Microsoft Windows, you can try this professional and easy-to-use Windows system backup and restore software – iSumsoft Cloner, which can help you recover your system quickly and efficiently without having to start Windows.
We recently showed you how to use iSumsoft Clone to back up Windows 10 computer to an external hard drive by creating an exact copy of everything on your hard drive. In this guide, we will guide you through the process of using the iSumsoft Cloner to restore your PC – even if it has been encrypted by BitLocker or ransomware, Window forgot the password or other hard drive error.
Step 1: Download and install the iSumsoft Cloner, then use it to create a bootable WinPE USB disk on another working computer.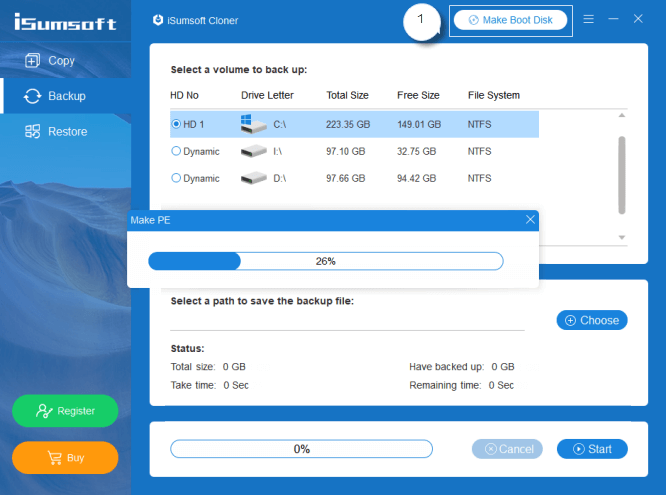 Step 2: Start your PC from the WinPE bootable USB disk.
Connect the WinPE USB disk to that malfunctioning computer and boot from it. If you are going to back up or restore your system to an external hard drive, or if you want to replace the hard drive with a larger SSD or HDD, you may need to plug an external hard drive (SSD or HDD), too.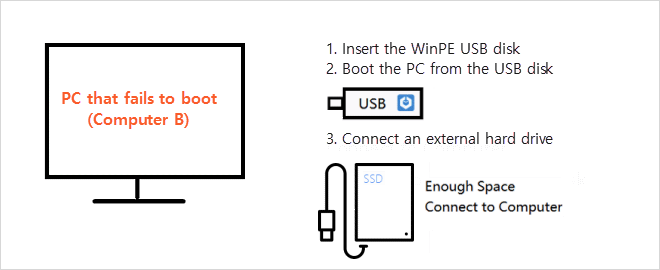 Step 3: Restore the system backup.
Once the PC boots into the recovery environment, you will be taken to the main interface as shown in the screenshot below.
Select the "Restore" option.
Select the target partition where you want to save the system files.
Select the backup file you created earlier.
Click the Start button to start the system restore process.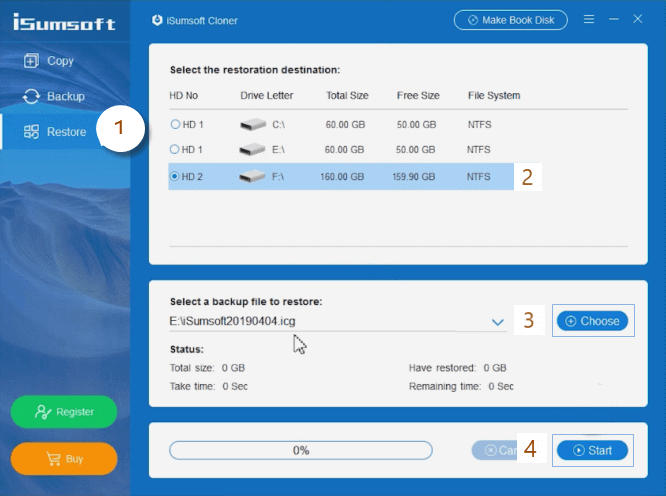 A dialog box pops up asking if you are sure you want to restore the file, click "OK" to continue. Note that this will format the target partition.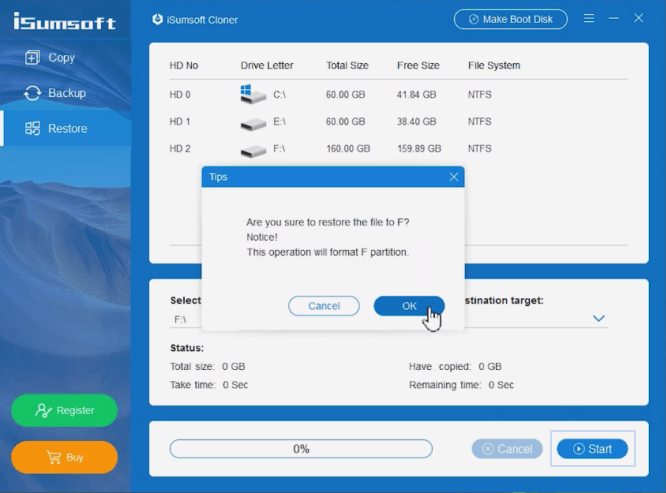 After completing the system restore, unplug the USB disk, reboot the PC, and then boot it from the hard drive that has recovered the system data. You can watch the video below and follow the detailed steps to backup and restore Windows 10 using iSumsoft Cloner.
How to restore a system image when the PC failed to start
We are going to perform a system restore that takes your PC back to an earlier point in time, called a system restore point. This can be handy if your PC isn't working well and you recently installed an app, driver, or update. To restore the system image, you need to boot to Recovery Options with the help of the recovery tool. After getting there, you need to click on "Troubleshooting" > "Advanced Options". Then continue and click on System Restore.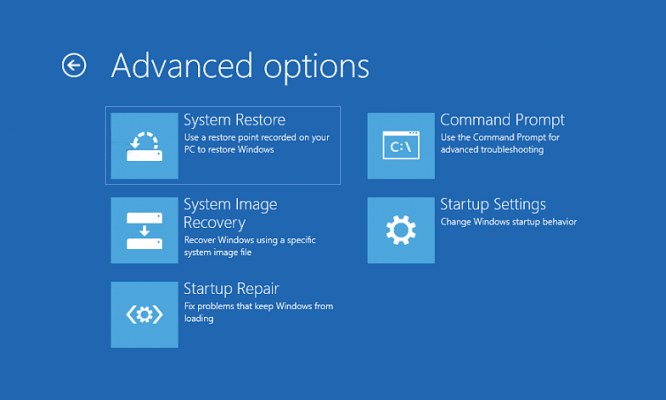 If you have the system image on a USB stick or external hard drive, you can select the System Image Recovery option to restore a system image backup.

If prompted, click the administrator account for which you want to provide credentials. Enter your password and click Continue to open System Restore.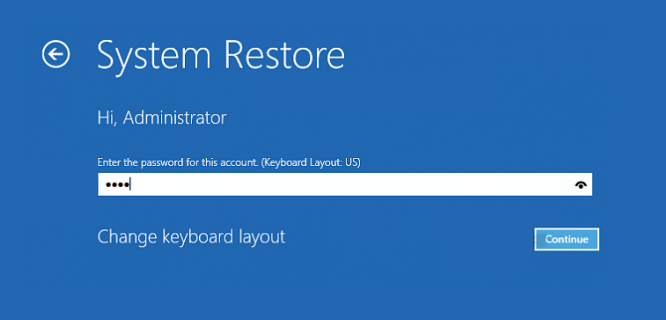 Select Next, and then choose a restore point from a time when Windows started normally. To view all available restore points, select the checkbox next to Show more restore points, and then make a selection from the list.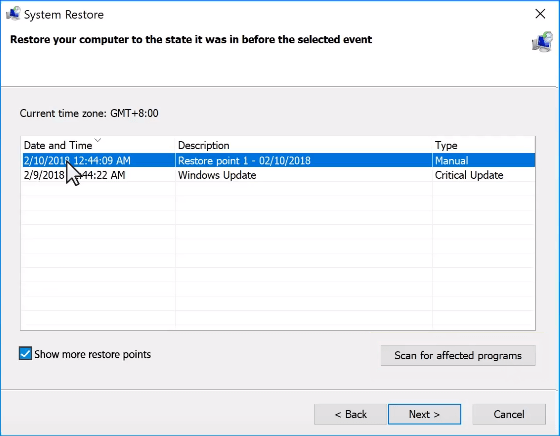 Select Next, confirm the restore point and then click Finish to start System Restore.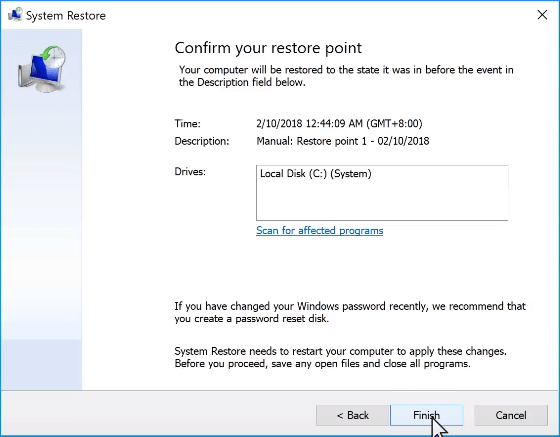 Since System Restore cannot be interrupted, do not proceed without having enough time to perform the restoration. Select Yes in the prompt to initiate the restoration process.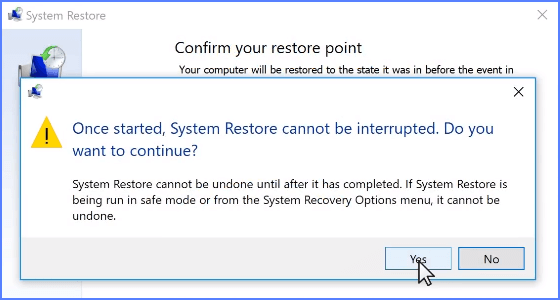 Follow any prompts to finalize the restore and return to Windows. Wait for the restore software to continue. When the System Restore has completed successfully, restart your PC. Once you log back in, you should be able to access your Desktop.