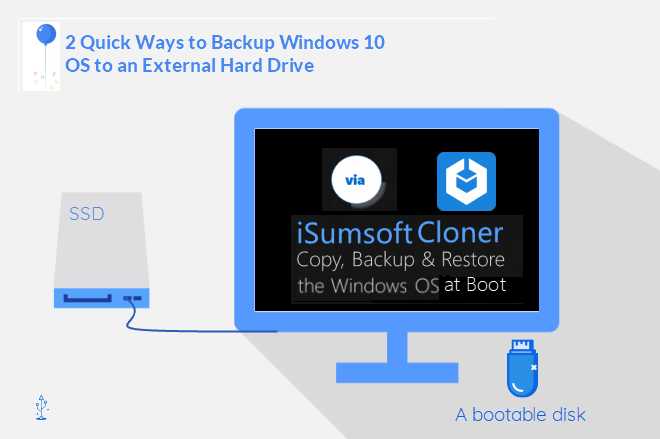 This tutorial will show you how to protect your Windows operating system and data from unexpected disasters using the backup feature of iSumsoft Cloner. Backing up your computer to an external hard drive can help you easily restore system and data when the inevitable accident or failure occurs.
You may have heard of countless different backup methods, but which one is right for you? Which files do you need to back up? Understanding multiple data backup methods can effectively prevent data loss.
Existing methods are useful but limited
There are two common ways to back up the computer to an external hard drive. One approach is to use the built-in backup utility, which requires more patience because it will take a bit long time. The other is to use a safe system backup software for fully backup your Windows system. This saves you time and effort. If you want a fast and easy-to-use backup solution, iSumsoft Cloner is it.
Benefits and key features of iSumsoft Cloner
iSumsoft Cloner is a system backup and recovery application designed to reliably protect your most important data and Windows Operating System in just a few clicks. Backing up your computer with iSumsoft Cloner can protect against data loss resulting from virus attack, OS corruption, and hardware failure.
iSumsoft Cloner application offers the following features:
– Clone the entire system drive to another hard drive or copy data to other partitions.
– Create a WinPE bootable disk (rescue disks) for your device.
– Back up and restore your system and data fast.
– 7 days free trial, a minute setup, full secure backup.
How to backup your computer to an external hard drive
1. Connect the external hard drive. Run iSumsoft Cloner and select the "Backup" option
2. Select the partition you want to back up. (Here I select the system partition C: \ because I want to make a full backup of my Windows 10).
3. Click the "Choose" button to select the destination where you will keep the backup file. You can store the backup file to an internal or external hard drive, or both. Here I choose to save the backup file to an external hard drive B:\.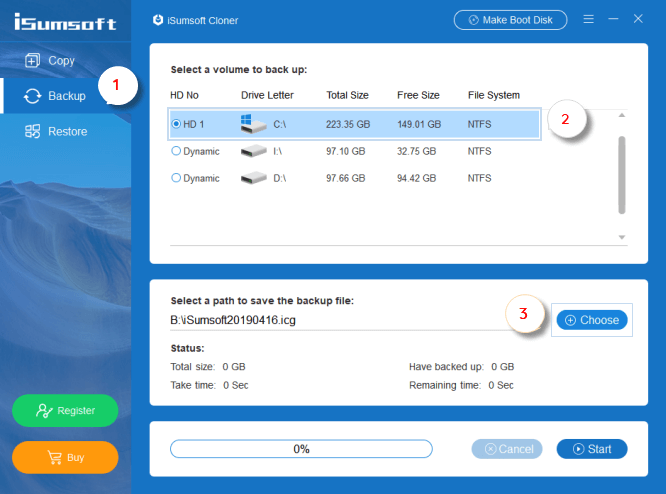 4. Click the "Start" button and then click "OK" to confirm this backup process.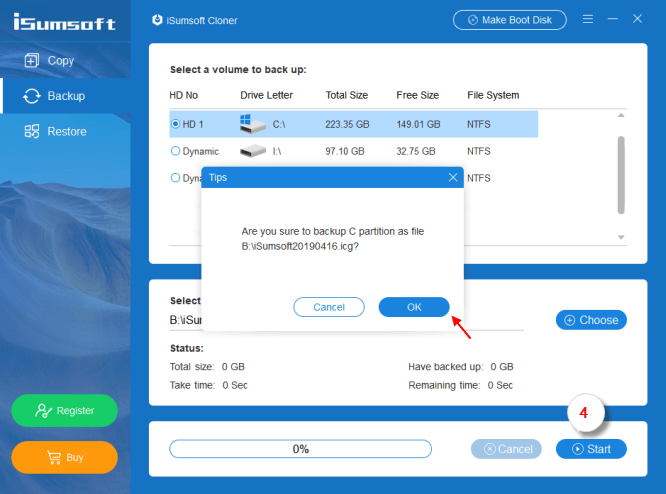 All you need to do is wait until the process ends. When the "Mission completed" prompt appears, the backup is complete. It can be used to restore an entire system in the event of a software error or hardware failure.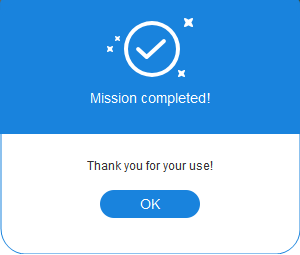 How long does it take to back up Windows 10 to an external hard drive
How long it takes depends on many factors, such as the amount of data to back up and the speed of the computer hardware. Typically, if your hard drive is HHD, a full backup of a computer with 100 GB of data takes approximately 1 to 2 hours. However, the same amount of system data can be done in 10 to 20 munites in the SSD device.
How to back up the computer when the PC fails to boot
If the Operating System cannot be accessed due to boot failure, you can still backup your data with the help of WinPE disk. You need to download and install iSumsoft Cloner on a working computer. Click Make a Boot Disk to create a WinPE bootable disk.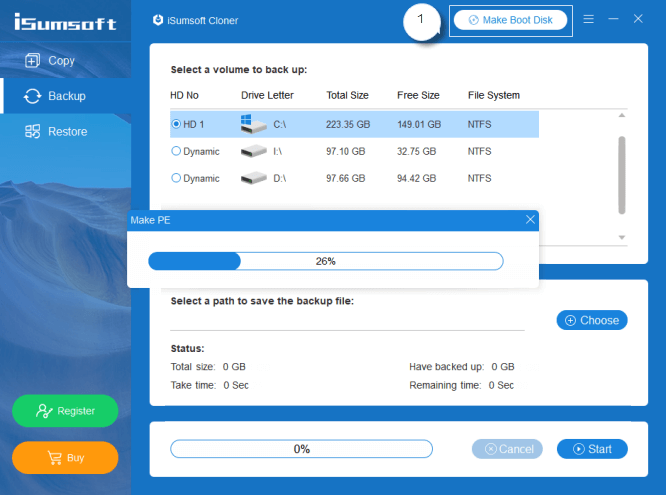 When finished, insert this bootable disk into the computer that failed to boot.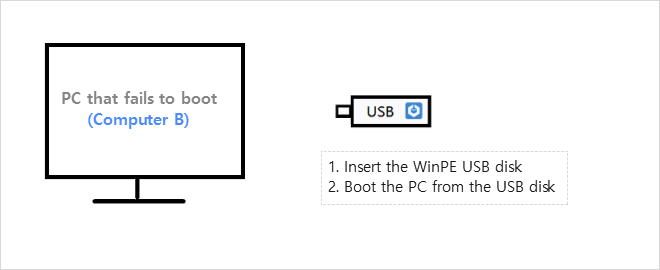 Restart the PC and press the required key to enter the BIOS. Change the boot order and then boot the computer from the bootable disk.

Backup Windows 10 OS in 4 simple steps:
In the main window of the recovery environment, click the "Backup" option.
Select the system partition that you want to back up. Note that the drive letter here is not exactly the same as the actual drive letter. You can determine which is the actual system drive by looking at the total storage size and free size.
Select where (the external hard disk) to store the system backup file.
Click "Start" to continue.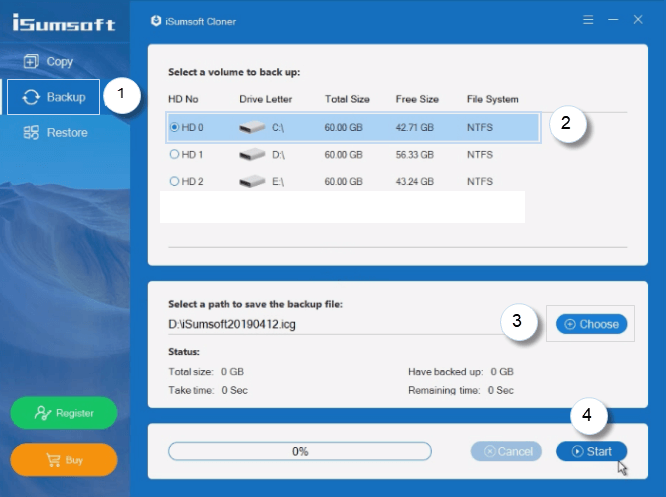 If your system is corrupted by a virus, system crash, or hardware failure, you can use this system backup file to restore your entire system including applications, settings, and personal data back to a previous point in time.
You can watch the video below and follow the detailed steps to backup Windows 10.