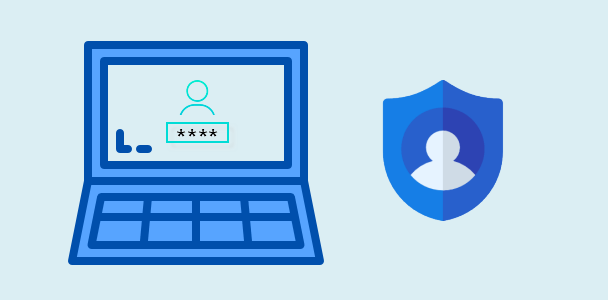 Forgot password is a painful experience, nobody expects to get stuck into that awkward situation. There are several measures you can take to help recall or reset your local account password, for example, create security questions for a local account so that enable to recover or reset password form lock screen if you cannot remember its password. You ought to absolutely take advantage of them all.
The password hint is used to remind you of your password in case you forget it. if you had set up it in advance, it appears when you failed to log into your Windows user account. It could provide clues to help you remember your password hint again. You can create it when you set up a Windows password.
Make sure you choose a good and secure password hint. If you're locked out and the password hint couldn't remind you of the forgotten password, you have to use windows password reset disk to reset the login password.
Tip 2: Create a Windows password reset disk.
If you use a local account in Windows 10, you'd better create a password reset disk using a USB flash drive as soon as possible. This can help reset password what if you forget your password.
You only have to make a password reset disk once. No matter how many times you change your password after creating the disk, it will still work to reset your lost password.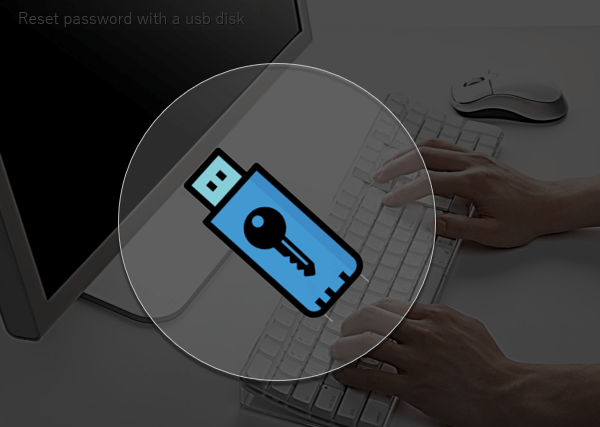 Tip 3: Add security questions to enable reset your password.
Security questions will provide an extra layer of protection for your local account in case you forget your password. If you already have a local account, you can add security questions. with the release of the Windows 10 April 2018 Update (version 1803), it's now possible to reset the password from lock screen for your local account.
Step 1: Go to Settings > Account > Sign-in options. Click on Update your security questions.
Step 2: Enter the current password to confirm it's your account.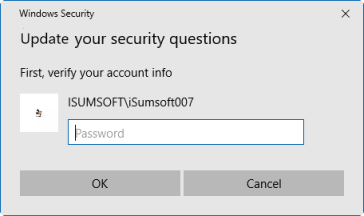 Step 3: Select your security questions in the drop menu, enter your answers for them one at a time. Make sure your answers are unforgettable. When done, click Finish.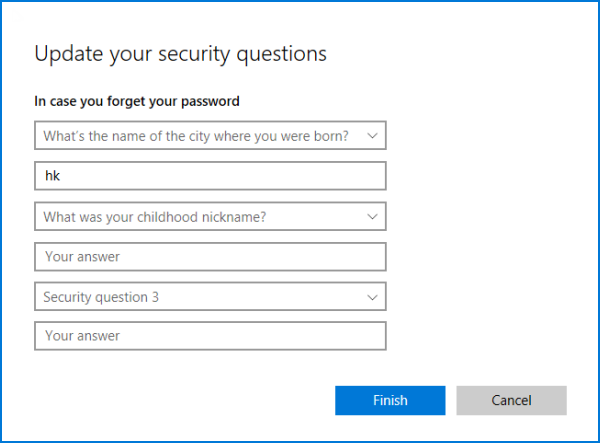 Once your security questions are set up, if you find yourself unable to remember your password on the sign-in screen, you will see a link to reset your password, when clicking it you'll be prompted to enter the answers to your security questions.
If you forgot your local password, and haven't ever set a password hint and created a password reset disk in advance, there are vital important files in your computer, how do you do? Thankfully, you can also regain access to your Windows PC/laptop/tablet by using a specialized password remove tool —– iSumsoft Windows Password Refixer is an easy-to-use and 100% security is guaranteed tool can help you instantly remove Windows login password without any data loss.