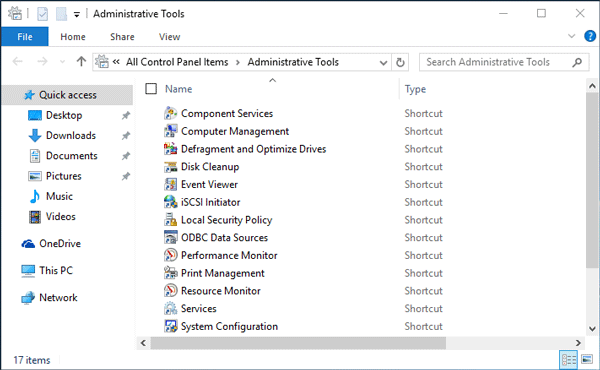 Administrative Tool is a folder in Control Panel that contains some commonly-used tools for system administrators and advanced users, including Computer Management, Disk Cleanup, Performance Monitor, and so on. This post will show you three methods to show or access Administrative Tools in Windows 10.
Method 1: Access Administrative Tools by the search box
Start typing "administrative tools" (without the quotes) in the "Search the web and Windows" box on the left side of the Windows 10 taskbar. Once the "Administrative Tools" shows in the search result, click on it to open it.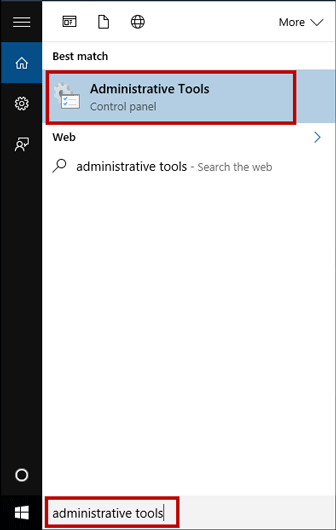 Method 2: Show Administrative Tools in Start menu
Step 1: Bring up the Start menu by clicking the Windows icon in the lower-left corner of the Windows 10 desktop.
Step 2: Click "All apps".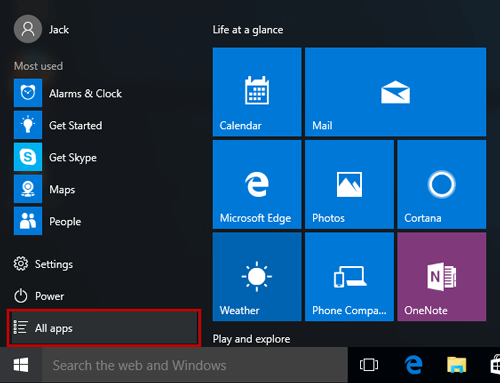 Step 3: Scroll down until you see the "Windows Administrative Tools". Then click on it to show all administrative tools in the Start menu.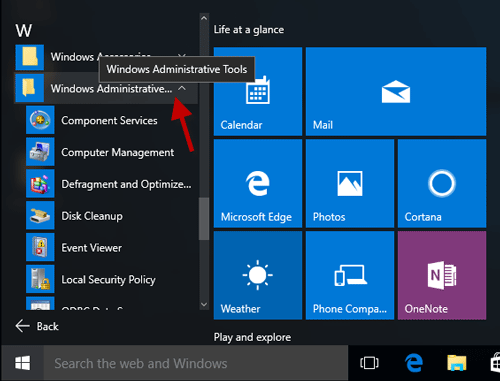 Method 3: Access Administrative Tools through Control Panel
Step 1: Open the Control Panel by pressing Win + X on your keyboard and then selecting Control Panel from the menu.
Step 2: Select "View by Small icons", so you can see the "Administrative Tools" showing in the list.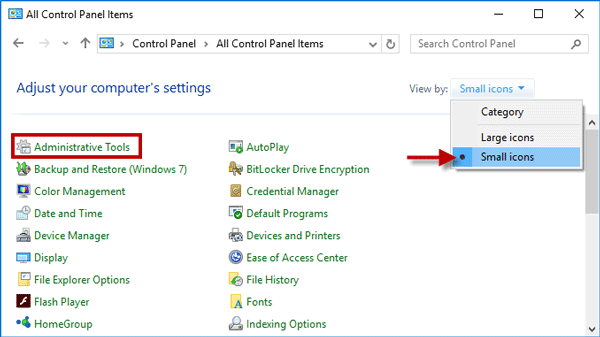 Alternatively, you can click "System and Security" and then click "Administrative Tools" to open it.