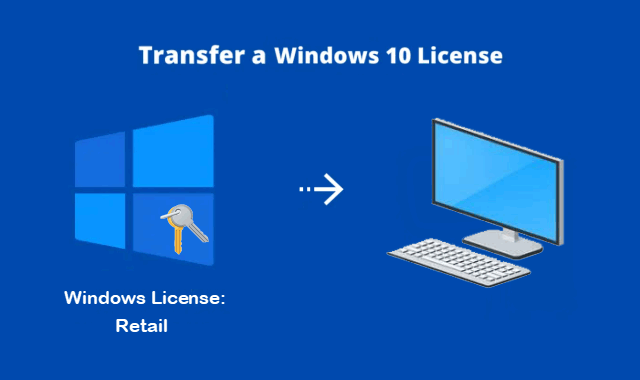 In this guide, we'll walk you through the steps to transfer Windows Retail license key to a new computer. The slmgr command makes Windows 10 license transferring simple, but you need to keep in mind some limitations. This does not work for OEM keys, which are the keys that come with the computer you purchased in the store. If you have a full retail copy of Windows 10, you can transfer as many times as needed.
Check for the type of Windows 10 license – OEM, Retail, or Volume
To do this, open a command prompt and type slmgr /dli and press Enter.
A Windows Script Host Dialogue box will appear with some information about your operating system, including the license type of Windows 10. If you've got a retail license key for windows 10 then you can transfer it to a new PC.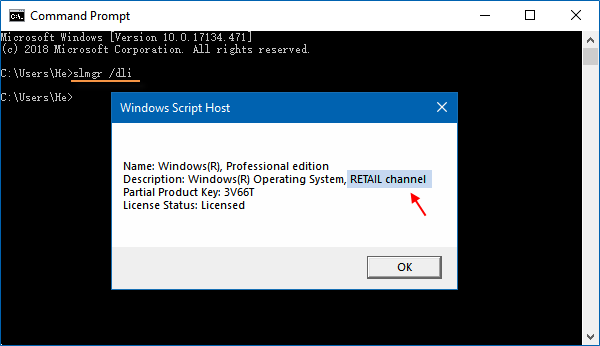 Note: In order to avoid activation problems after replacing major hardware such as hard drives, SSDs, and motherboards. It is recommended to link the Windows 10 digital license to a Microsoft account to easily reactivate it after moving a copy of Windows 10 to a new hard drive or computer.
Find out how to upgrade your hard drive to an SSD without reinstalling Windows OS.
How to transfer a Windows Retail license to a new computer
When transferring a Windows 10 license to a new device, you can only activate the same edition of Windows 10. For example, if you uninstall the Windows 10 Pro product key, you can only activate another computer running the Pro version.
1. Get your Windows 10 license (Product Key).
Free PC Audit is a freeware and portable application. This professional tool is designed to collect and present Windows product keys. Just download the .exe file and run it to start the scan.
Be sure to write down the license key on paper. If you don't already have one, you can still use a Product Key Finder to recover your product key.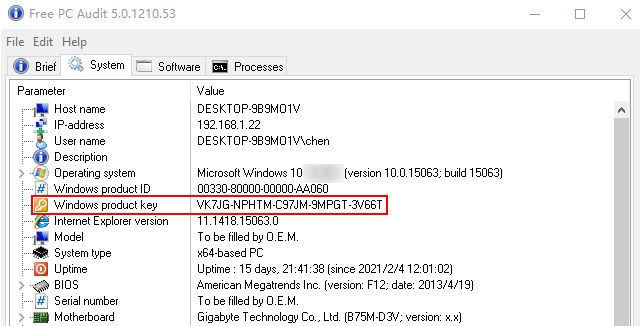 2. Uninstall the product key on current PC.
Press Win + X, A to run the command prompt as an administrator.
At the command prompt that appears, run the following command and press Enter.
Slmgr.vbs / upk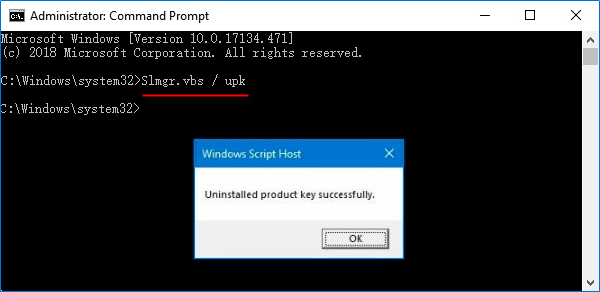 If you plan to sell the machine or discard it, you may also want to remove the key from the registry. Type the following at a command prompt:
Slmgr.vbs / cpky

If the command is successful, your old PC will be deactivated. You can still use Windows, but it won't be considered genuine for Windows.
3. Activate Windows 10 license on a new computer.
Then you can use that license code to reactivate Windows on another PC. Open an elevated command prompt on another PC and type the following command:
Slmgr / ipk WINDOWS-PRODUCT-KEY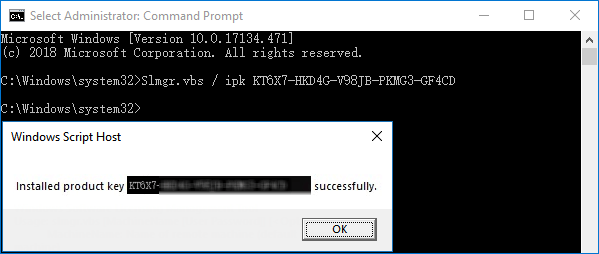 Alternatively, you can go to Settings, open the "Activate Windows" option, and then manually enter the Windows 10 license.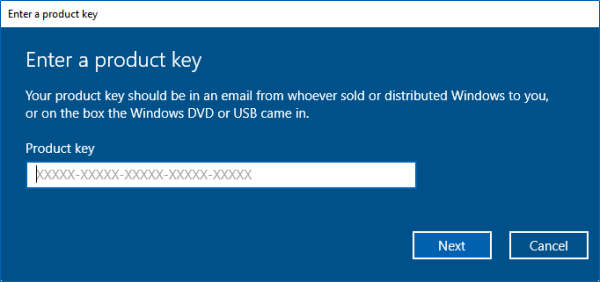 Windows 7 and Windows 8.1 license still can be used to activate Windows 10, but only through this standard activation process instead of through slmgr. Again, please remember that you can only activate the same edition of Windows. For example, if you have a Windows 7 Pro product key, you can only activate another computer running the Pro version.
You can also follow the video tutorial below: