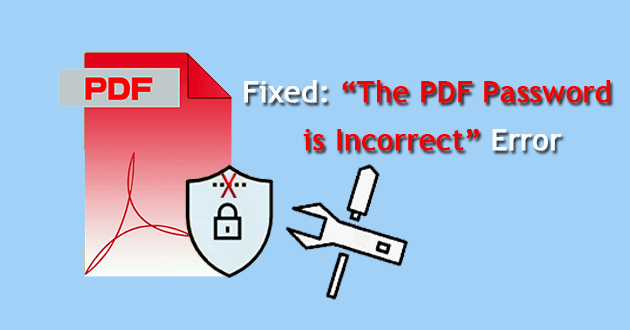 "Some time ago, a friend of mine told me that when he entered a "Document Open Password" to open a protected PDF file with Adobe Reader, it always pops up an error message saying "The password is incorrect. Please make sure that Caps Lock is not on by mistake, and try again." He also tried typing the password several times and it's still saying that the password is incorrect. And he couldn't find a way to solve the error."


So I told him that it was greatly possible that PDF password is partially forgotten or lost due to your poor memory, which led to show up incorrectly when you entered the password. The best solution to your problem is to restore your password with the iSumsoft PDF Password Refixer tool.
To my great relief, he restored/found the forgotten/lost password after using this tool, so that he could enter the recovered password to open the PDF file. Does anyone also get an error saying that the password is incorrect when trying to open the PDF file with Adobe Reader? It is nothing, this tutorial detailedly introduces how to fix this error "The Password is Incorrect".
How to fix "The PDF Password is Incorrect" error?
It always says the password is incorrect when trying to open a protected PDF file, maybe you forget the password but still remember part of the password, you can retrieve the password with the help of third-party software so that you can use the password to open the protected PDF document. Once you open it with Adobe Reader with the same password and it works perfectly. This means that you have successfully fixed this error.
PDF Password Refixer is a pretty powerful password recovery tool, if you've never used it before, it's worth taking the time to learn what it does. The steps are as follows:
Step 1: Download the iSumsoft PDF Password Refixer utility and install it on your computer. After installation is complete, run the PDF Password Refixer software.
Step 2: Click the Open button to navigate to your password protected PDF file and add it into this tool.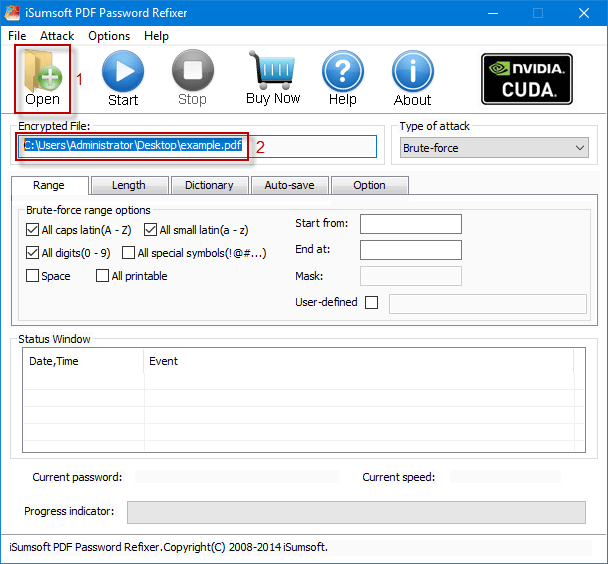 Step 3: Select an attack type and choose parameter options.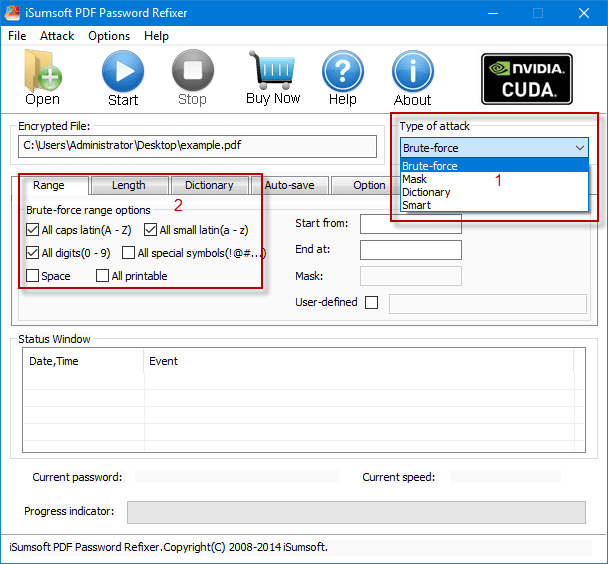 Recommended: Dictionary and Mask attacks are designed for users who forget their passwords but vaguely remember part of them, which can recover PDF Document Open Password more fastly and efficiently in the shortest possible time.
Step 4: Click Start button to start discovering the PDF password. After a while, the PDF Document Open Password will be recovered successfully and showed up in the PDF Password Refixer dialog. Copy the password and click the Open button.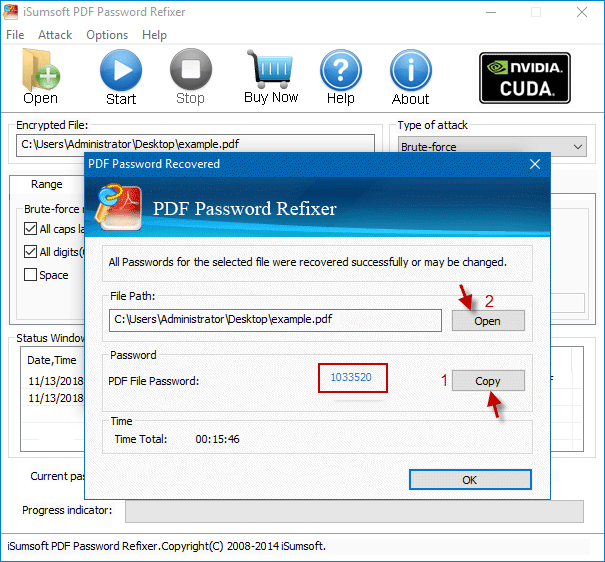 Step 5: At this moment, you will be prompted to enter the recovered PDF Document Open Password. Just enter the password and click OK button to open your password protected PDF file in Adobe Reader.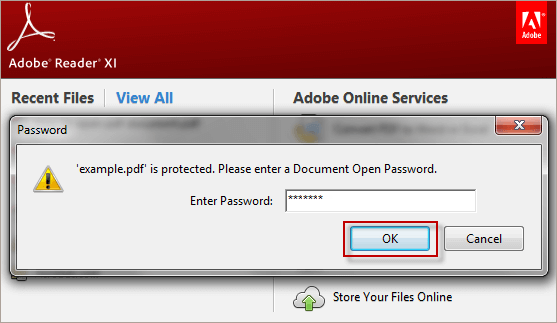 Video Tutorial: How to fix "The PDF Password is Incorrect" error