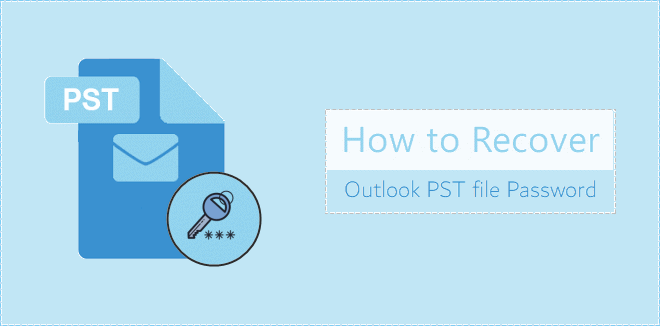 If you forgot or lost Outlook 2016 data file (.PST) password, you may wonder whether there is a way to recover the password so that you won't lose all your emails and personal information stored in the PST file.
Microsoft doesn't provide any means allowing users to retrieve a forgotten Outlook PST file password. But luckily, some IT experts have designed some professional Outlook PST Password Recovery tools like Outlook Password Refixer. If you have such a tool, it can help you recover lost PST file password in Outlook 2016 with ease. In this post, I'm going to show you the tricks. You will need two main steps as below.
Step 1: Check PST file location
To recover your lost Outlook 2016 PST file password, firstly you need to know exactly the path to the PST file. Follow the steps below to look up your Outlook PST file location.
1. Open Control Panel. Then type mail in the search box, and then click Mail (Microsoft Outlook 2016) link.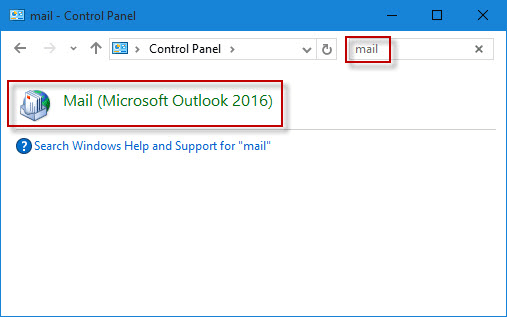 2. After Mail Setup – Outlook dialog opens, click Data Files… button.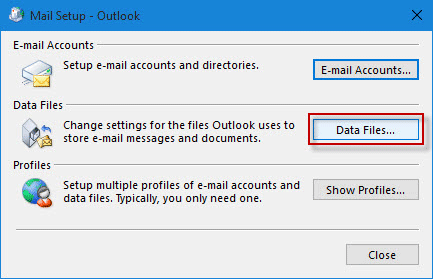 3. You will be asked for PST file password. As you've forgotten it, click Cancel.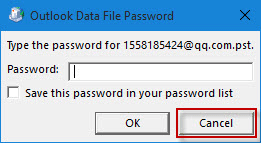 Tips: If you have ever checked the box next to Save this password in your password list, then you won't be asked for the password.
4. Account Settings dialog opens. There it displays your PST file location. Note the path.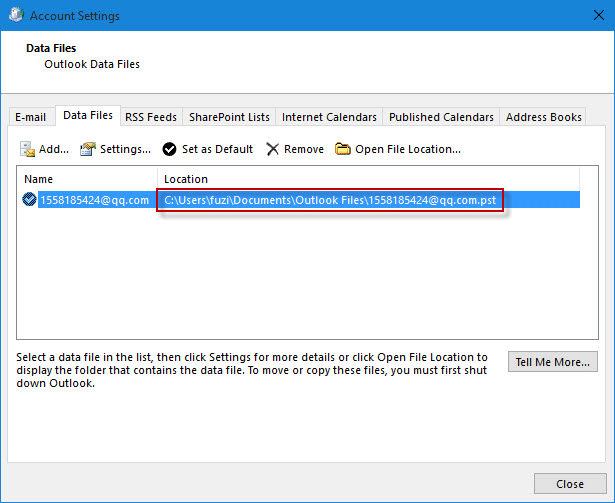 Step 2: Recover Outlook 2016 PST file password
1. Download Outlook Password Refixer and install it on your computer. After installation, launch it.
2. Click the Open button. In the Open File dialog, navigate to the path to your password-forgotten PST file. Select the file and click Open. This will import the path into the software.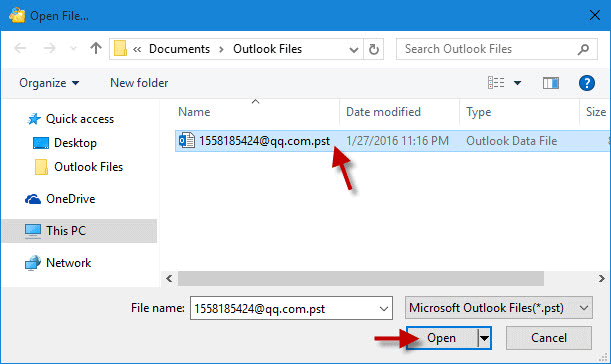 3. Select one attack type from the drop-down under Type of attack, and set its relevant parameters such as Range and Length if necessary.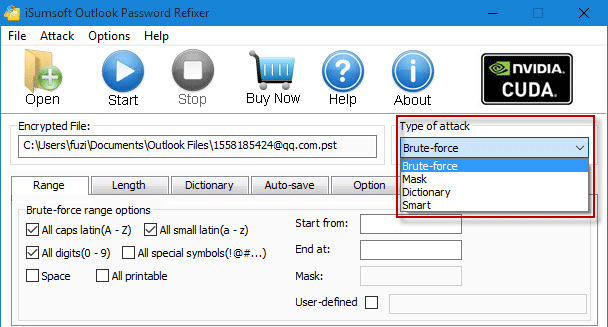 Tips: Mask and Dictionary attack will be two more effective attack types. Appropriate parameter settings can help perform a higher performance password recovery.
4. Click the Start button to start the password recovery engine.
5. Wait until the password is recovered and displayed in the dialog. Then you can use the password to open your Outlook 2016 PST file.