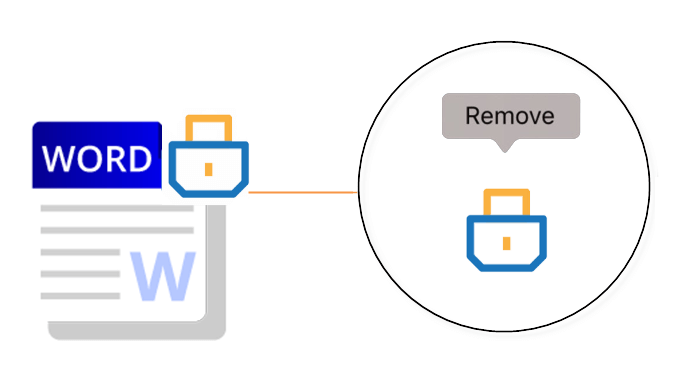 If you have a Word document that requires an unknown password to edit and change content, remove protection from MS Word document, don't worry, there are many ways you can use to remove Protection from Word without a password.
If you have a Word file that requires an unknown password to open it, Learn how to do.
Way 1: Remove protection passwords by inserting it to a new document
1. Open Word. Or, if Word is already open, choose File > New. Select a blank document.
2. Add restricted Word files.
Click the Insert tab. Click the arrow next to Object in the Text group. Select "Text from file".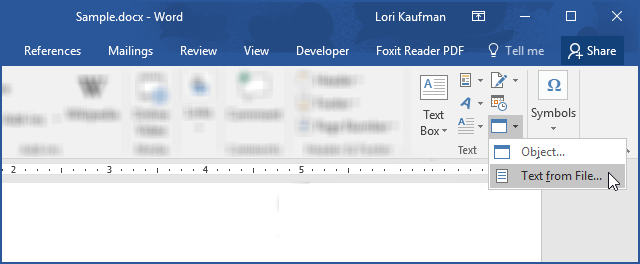 3. Locate the protected Word document in the Insert File window. Select the restricted file and click Insert to insert the contents of the protected file into the new Word document.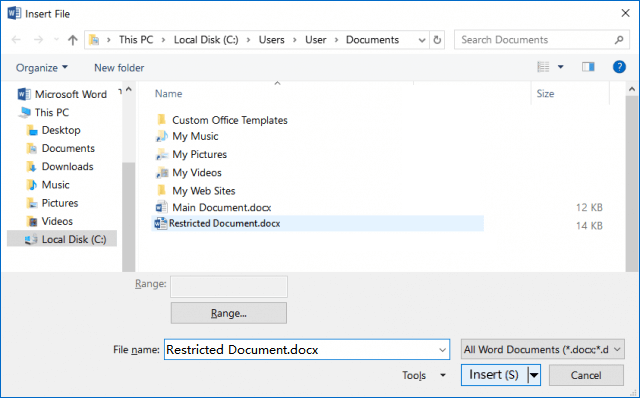 4. After saving the new Word document, the document is not protected, you can edit its contents.
Way 2: Remove Protection passwords from Word by renaming it
Make a copy of the original document. Rename the extension name from .doc to .zip, like as a ZIP compressed file. You will get a warning dialog, just click on Yes to confirm that you want to change the extension.
Extra *.ZIP file, then open the folder named word. Right-click on the Settings.xml and select Delete.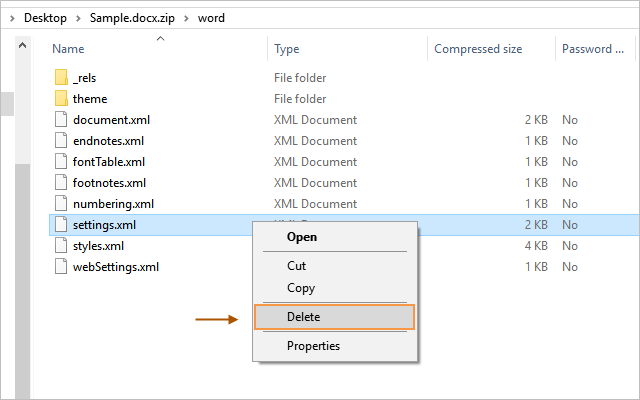 Then rename the *.ZIP file back to the DOCX file. After that, you should be able to open the Excel file and edit it without any restrictions.
Way 3: Remove restriction password via WordPad
Right-click the restricted Word file, and select open with WordPad.
When a locked document opened in WordPad, it automatically gets unlocked for editing. And you can edit and save the file without any restrictions now. After saving this file, you've effectively removed editing restrictions, and the file becomes an editable document.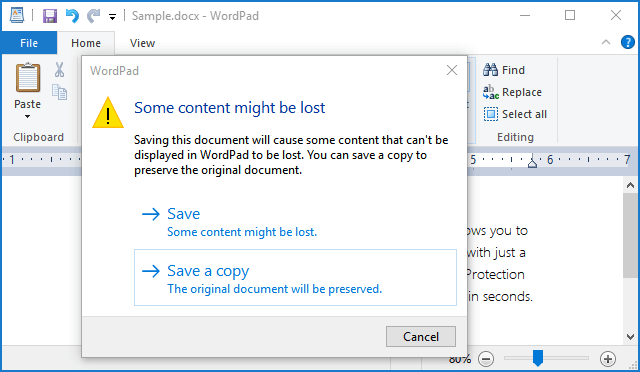 Way 4: Remove Protection password from Word via Word Protection Refixer
iSumsoft Word Protection Refixer is designed to get rid of editing restrictions from MS Word documents without any password so that you can get full access to modify/edit Word document within seconds.
1. Download the iSumsoft Word Protection Refixer tool and install it on your computer.
2. Run the Word Protection Refixer program. Click the "Add" button to add the restricted Word file, then click the "Remove Password" button.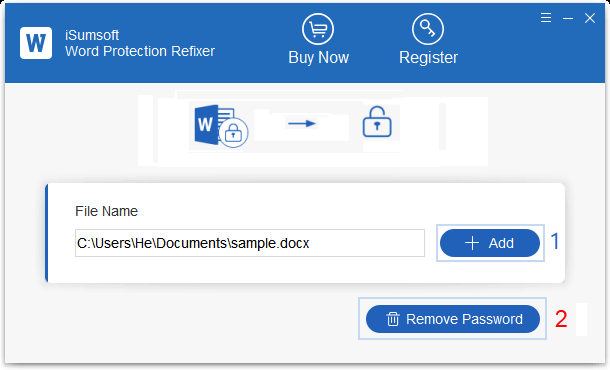 3. You can see all the restrictions in the file will be deleted after a few seconds.
You can watch the video below and follow the detailed steps.