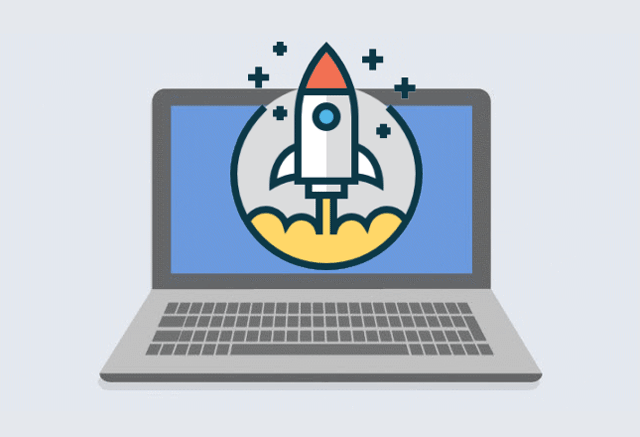 Does your Windows PC take a long time to Start or shutdown? If so, try some of the following suggestions to help make your Windows 10 PC run better so that it improve Windows startup and shutdown experience.
Tips to speed up Windows startup and shutdown:
Sometimes after installing buggy updates, system files get corrupted or missing might cause PC startup and shutdown take a long time. In this case, a clean installation can improve your device's startup and shutdown experience. A fresh start is a feature in Windows 10 Creators Update that helps you clean your device with performance and startup issue. Unlike Reset This PC, this tool is designed to preserve all your personal data and settings before downloading a clean, uncluttered copy of Windows 10. However, the Fresh start operation removes any apps you have installed by yourself.
Before you use the Fresh start, there are 2 important things too:
1. Find Product keys
You'll want to get any other product keys for existing software you want to keep. If you have a product key for Microsoft Office, you'll need to ensure you have that product key to reinstall the Office program later. The same goes for any other application that requires a key or authorization. Product Key Finder can quickly find the lost product keys and serial numbers for all software currently installed on your computer.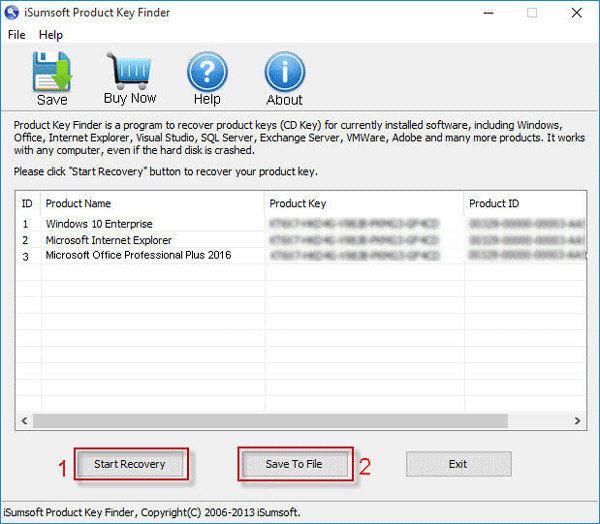 2. Back up your files
While Windows promises to keep your personal files as part of this process, it's always a good idea to have a backup copy of any important files on your PC in case anything goes wrong.
How to Get a Fresh Start
The Fresh Start feature is part of the Windows Defender interface. You can launch the Windows Defender Security Center application.

Go to Device Performance > Health in the sidebar, and click Additional Info under the Fresh Start section. Then, click the "Get Started" button and follow the prompts to reinstall Windows.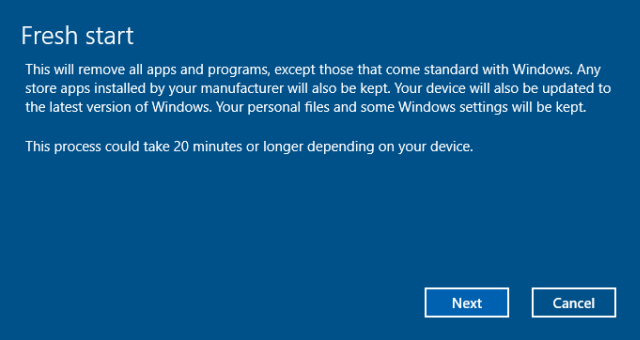 More tricks see: 4 Ways to Speed up Shutdown Time in Windows 10