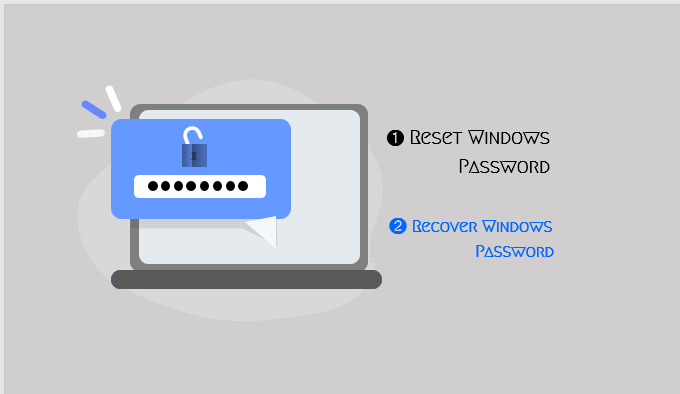 Considering that a situation where you forgot your Windows account password and got stuck with a locked device, it generally happens when you tried the wrong password multiple times. In that case, you do not need to worry, you only need to bypass the verification to enable the device to access again. It can be easily done by removing the user account altogether.
This tutorial will show you the most convenient and effective method to unlock the account. No matter which type of Windows passwords – local Administrator account or MS account password, here we will show you the easiest way to remove the forgotten password for local accounts.
You do not have to go through complex steps to recover the password. Instead, you can just download Windows Password Refixer tool – an advanced bootable utility to recover, reset and unlock passwords for Windows accounts, which makes it easy to bypass the login password.
Key Functionalities of Windows Password Refixer
Recover/reset all Windows passwords
Reset domain administrator password
Reset passwords with a bootable USB drive
Supports FAT16, FAT32, NTFS, and NTFS5 file systems
Compatible with Windows Server, Windows XP/Vista/7/8/8.1 and 10
Works perfectly with multiple password recovery
Fast and super easy to use
100% recovery rate
Use the link given below to download it now.
Platform:
Follow the onscreen instruction to install it. After done, launch it.
How it Works (Recovering Windows Password)
1. Create a Windows password reset disk.
Follow its on-screen instruction to burn Windows password resetting the iOS image to a blank USB flash drive or CD/DVD.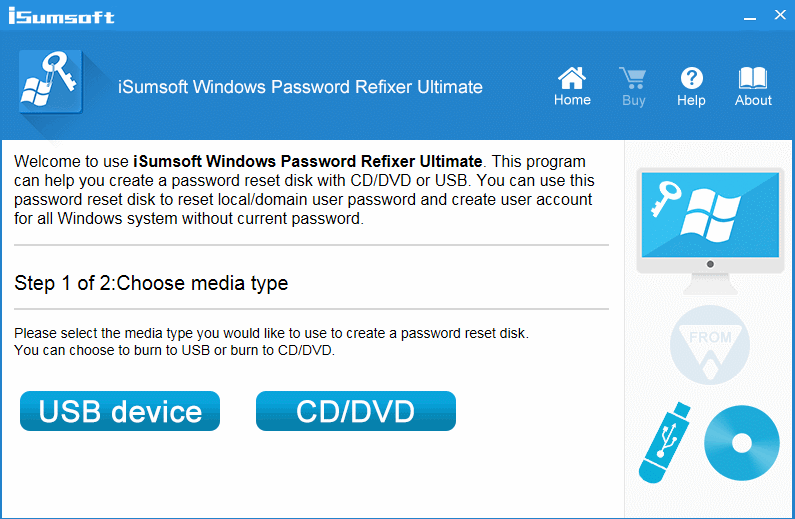 2. Recover Password
Connect the USB flash drive to a new PC.
Turn on the PC and press the key that opens the boot-device selection menu, such as the Esc/F10/F12 keys (Check to see more BOOT OPTION KEY). Select the USB flash drive as boot device.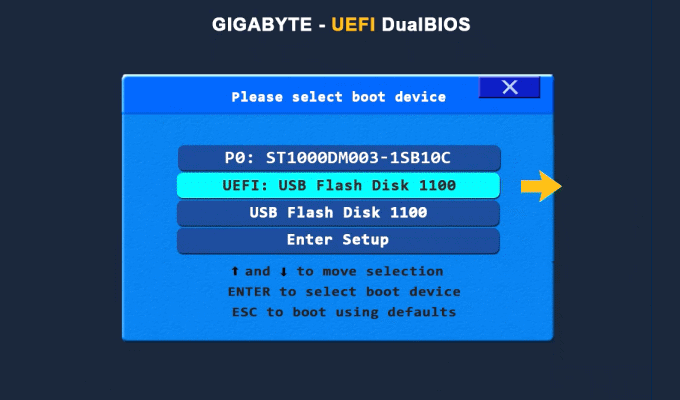 In some cases, you may have to set Removable Devices as the first boot option. Here's is how:
The start or restart your PC and press BIOS Entry Key (ESC, F2 or F12), then your computer's BIOS menu will appear. Fine for your computer.
Set a USB or other removable device boot sequence priority over the hard drive.
Press F10 to save the setting and Exit. When computer restart, it will boot from the USB drive
After PC boot from USB drive successfully, it lists out all accounts in your locked Windows. Then select the user whose password you need to get recovered. Click Reset Password, the interface will ask you to confirm to remove or reset the password. Simply click Yes and proceed.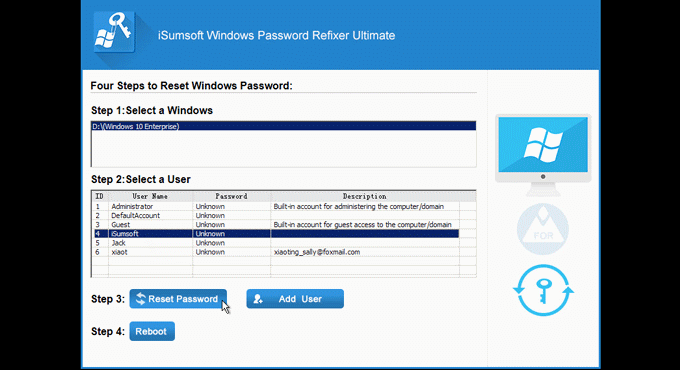 Note: This program will directly remove password of a local user account, while if you are a Microsoft account, then it will reset the forgotten password and provide you with a default password so that you could log in with that password.
Once it has done. Remove the USB flash drive. Then you can reboot your computer and log in with your new password. You can watch the following video and follow the detailed steps.