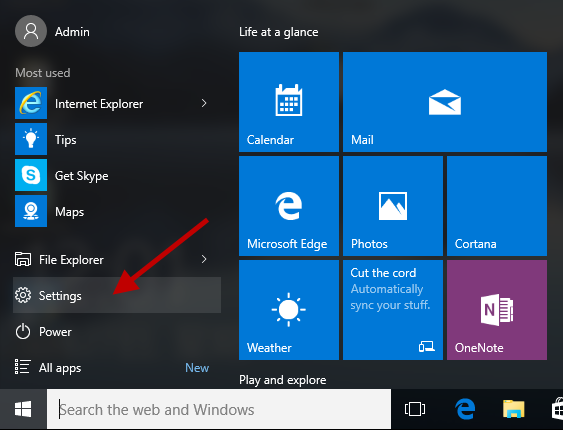 By default, Windows 10 shows the Settings app icon in the Start menu, which is convenient for the user to open the Settings app. However, occasionally you may find that the Settings icon is missing from the Start menu. The causes can be various. It could be that it was removed accidentally by yourself or someone else. If you want to restore the missing Settings icon to the Start menu but have no idea how to do it, now check out this post.
How to restore missing Settings icon to the Windows 10 Start menu
Step 1: Open the Settings app by pressing Win + I keyboard shortcuts.
Step 2: After the Settings app opens, click Personalization (Background, lock, screen, colors).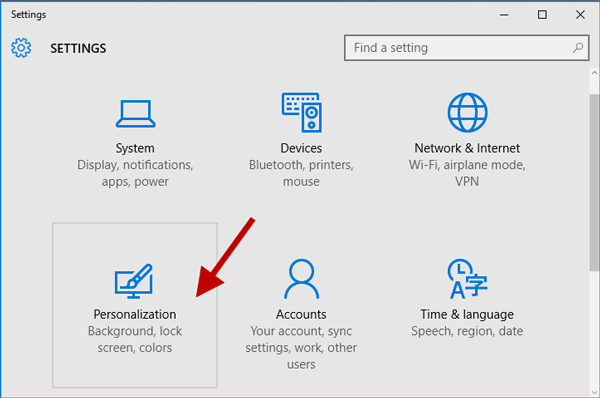 Step 3: On the Personalization page, click Start on the left side, and then click "Choose which folders appear on Start" on the right side.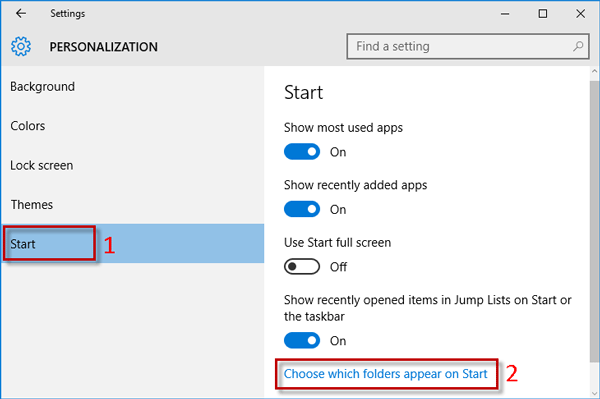 Step 4: Now switch the toggle under Settings to On position, so that the Settings icon will appear on the left side of the Start menu.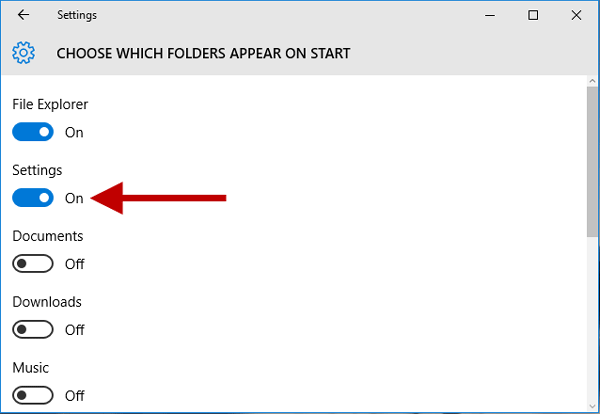 In this same way, you can restore File Explorer or some other folders to the start menu, if it is missing.