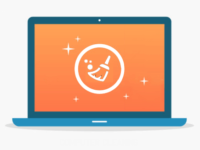 Does your computer run painfully slow? Don't worry! Cleaning up space on your computer is often considered a good solution to help your computer save more free space on the drive for better performance, and your system and…
Read More »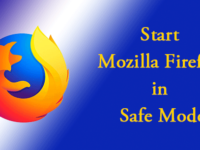 Does firefox keep crashing at startup? Does firefox start to become sluggish? If there is something wrong with your Firefox browser, through running Firefox in safe mode you may be able to troubleshoot the problems. Now in this…
Read More »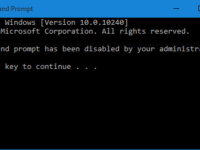 The Command Prompt or cmd.exe is a useful utility built in Windows. Users can use Command Prompt to perform many actions in Windows. Some of the actions may be sensitive and have effects on Windows. Because of this…
Read More »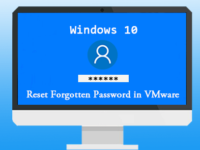 If you forgot Windows 10 user login password on a VMware virtual machine, what will you do? Delete this virtual machine and then create a new one? This is OK, but you don't have to do this, because…
Read More »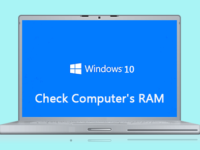 Your computer uses RAM as a temporary data storage medium to store information for the operating system and other running programs. If you find that your computer is running slowly, a possible culprit is a too little RAM….
Read More »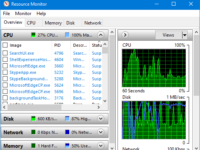 The Resource Monitor is a useful utility built in Windows, which allows you to check information about the use of hardware (CPU, memory, disk, and network) and software resource on your computer. If you wonder how to open…
Read More »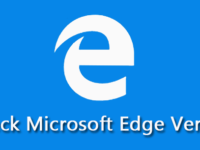 Microsoft Edge is the default web browser in Windows 10. Sometimes you may need to know what version of Microsoft Edge you are using so that you can determine whether you need to update it to the latest….
Read More »
By default, Windows 10 includes the new browser Microsoft Edge, and it also keeps the classical Internet Explorer browser. Sometimes you may want to check what version of Internet Explorer you are using on your Windows 10. Now…
Read More »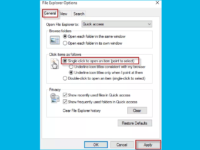 By default, to open a file in Windows 10, you need to double-click on the file with your left mouse button, or single-click on the file with your right mouse button and then select the Open option from…
Read More »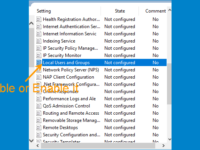 The Local Users and Groups is located in Computer Management, which you can use to manage user accounts and groups on a local computer or assign privileges to users and groups, thus limiting the ability of users and…
Read More »