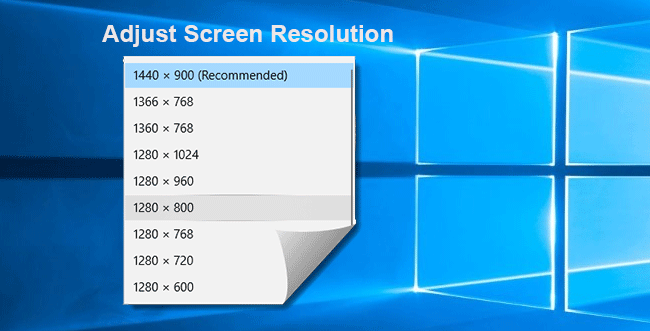 An appropriate screen resolution can get good visual effects and have profit to eyesight. This post shows how to adjust Windows 10 screen resolution, and how to fix the problem "Windows 10 can't adjust screen resolution".
Part 1: Two ways to adjust Windows 10 screen resolution
Way 1: via Control Panel
Step 1: Access Windows 10 Control Panel.
Step 2: Type display in the search box, and then click the Change display settings link under Display.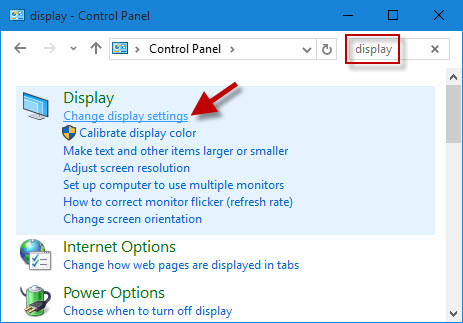 Step 3: In the Screen Resolution window, click on the drop-down behind Resolution, and then in the drop-down list move the slider to select one resolution size based on your liking.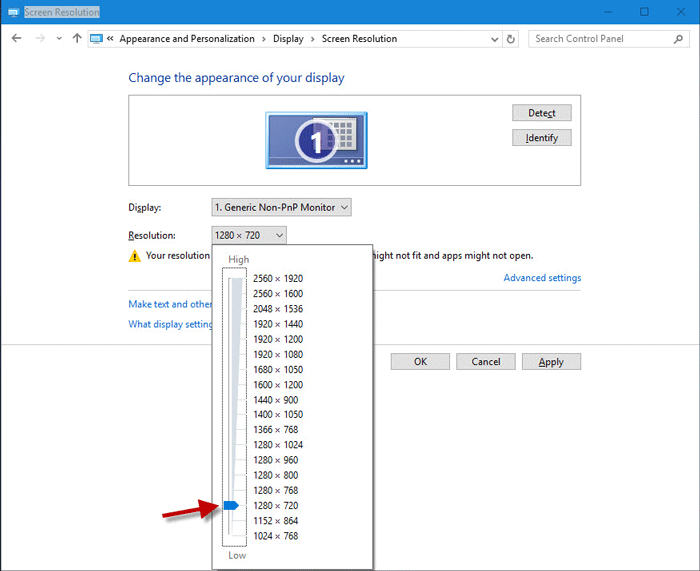 Step 4: After selection, click the Apply button. Then click Keep changes so that your screen resolution can be changed.
Way 2: via PC Settings
Step 1: Right-click on any blank space of Windows 10 desktop and select Display settings.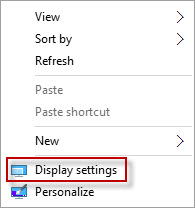 Step 2: When Settings panel opens, select Display on the left-side pane and then on the right-side pane click on the Advanced display settings link.
Step 3: Click on the drop-down under Resolution and then select one resolution size based on your own liking. Then click Apply.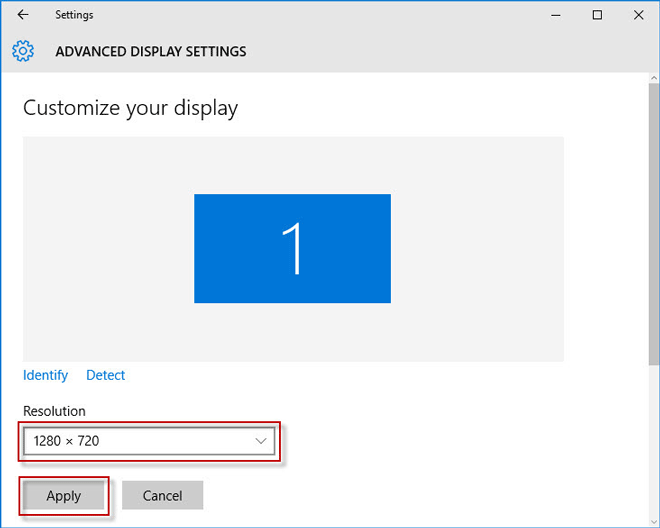 Step 4: Click on Keep changes. Then the screen resolution will be changed.

Part 2: What to do if Windows 10 cannot adjust screen resolution
Some people come across the issue that Windows 10 doesn't allow to change screen resolution and the Resolution drop-down is grayed out. In this case, you can try the following tips to fix the issue.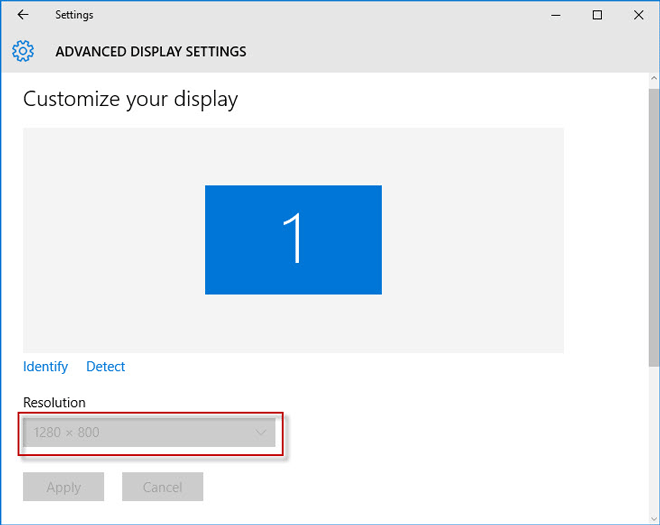 Tip 1: Close the Settings panel and then re-open it.
Tip 2: Restart the computer.
Tip 3: If both restarting Settings panel and restarting computer don't work, update graphics adapter drivers.
Step 1: Press Win + X and then select Device Manager to open Device Manager window.
Step 2: Expand the Display adapters. There you can see one or more adapters attached to your computer. Click on the adapters and select Update Driver Software…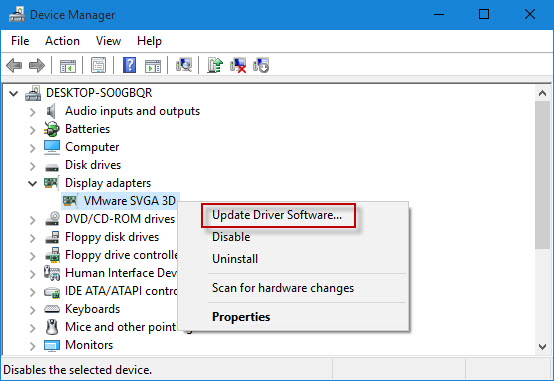 Step 3: Click on Search automatically for updated driver software. Then it will search for and install the drivers.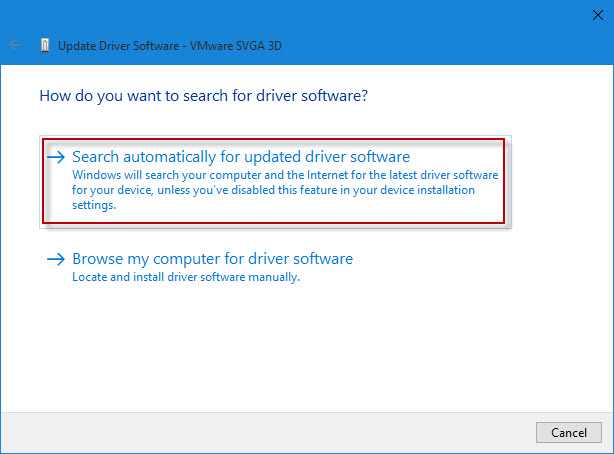 After the update, you will be able to adjust your Windows 10 screen resolutions.