How to Open Two or Multiple Word Documents At the Same Time
"I find that I cannot open multiple Word documents at the same time on my Windows 7 computer. When more than on Word document is open, I only can see one in the Word window as well as on the Windows taskbar. The latter opened document always covers the previously opened one. I wonder how I can open two or multiple Word documents at the same time."
To solve the above problem, simply do as follows.
How to open two or multiple Word documents at the same time
Step 1: Open any Word document, and then click the File tab on Word ribbon to bring up the backstage view.
Step 2: Click Options on the left side.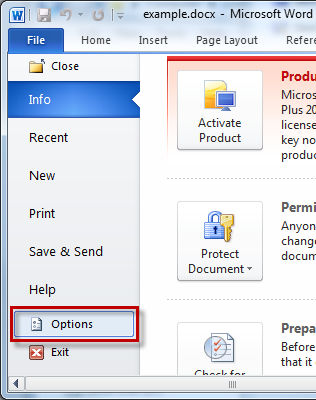 Step 3: After the Word Options dialog opens, select Advanced on the left-side pane, check the Show all windows in the Taskbar option under the Display section, and then click OK.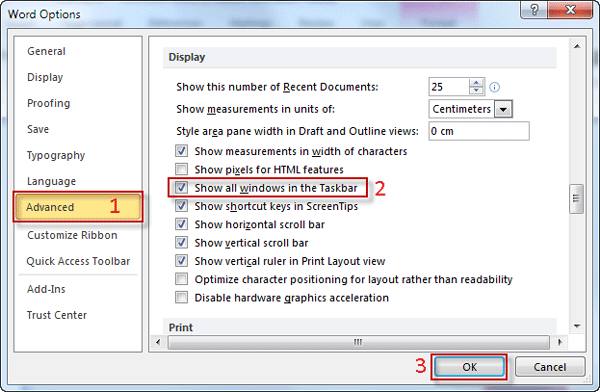 Now when you open another Word document, it will open in another window so that you can view them side by side.