Locked Out of Dell Inspiron 15 Laptop – Forgot Windows 10 Password
"I'm locked out of my Dell Inspiron 15 laptop with Windows 10 Home, have forgotten password, and get stuck in the logon screen. I have no any available password recovery disk. What can I do to regain access to my locked Dell Inspiron laptop? Please help! Much obliged."
In fact, forgetting Windows system login password on laptop is a very small problem that can be resolved with ease. Now this post will show you how to reset Windows 10 password and regain access to locked Dell Inspiron 15 laptop.
How to unlock a locked Dell Inspiron 15 laptop when forgot Windows 10 password
To save you time and avoid losing data on your Dell Inspiron laptop, I recommend you to use a specialized Windows password reset utility like Windows Password Refixer to reset Windows 10 password and regain access to locked Dell Inspiron laptop. Steps are as follows.
Step 1: Borrow another computer
Borrow one Windows-based computer with internet access, and make sure you can use the computer with administrator rights.
Step 2: Create a password-reset disk on USB device
1. On the borrowed computer, open the browser, download Windows Password Refixer program and install it on the computer. After installation, launch it.
2. Follow the instructions on Windows Password Refixer screen to burn it to a USB device (Here I choose USB device for convenience. It will also be OK if you choose CD/DVD drive) to create a password reset disk.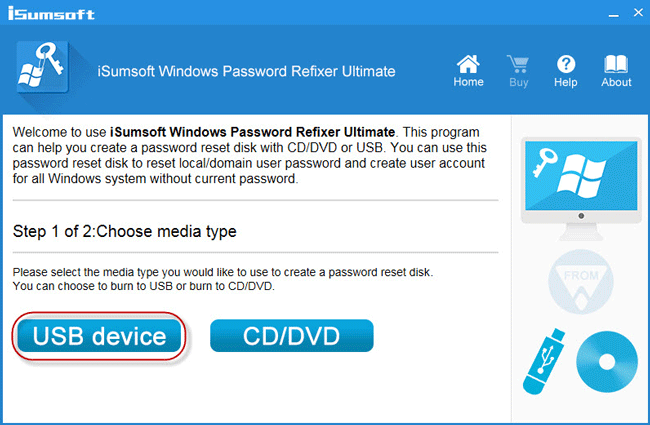 Step 3: Boot locked Dell Inspiron laptop from the disk
In the next step, we will reset forgotten Windows 10 password with the USB password-reset disk. So in this step, you need to connect the password reset (USB) disk into the locked Dell Inspiron 15 laptop and set laptop to boot from the USB device. In the booting process, Windows PE will be loading until Windows Password Refixer's password reset screen appears.
Step 4: Reset Windows 10 password and unlock Dell Inspiron laptop
1. After Windows Password Refixer screen appears, select the Windows 10 system running on your locked Dell Inspiron 15 laptop, select the password-forgotten account (local account or Microsoft account), and then click on Reset Password.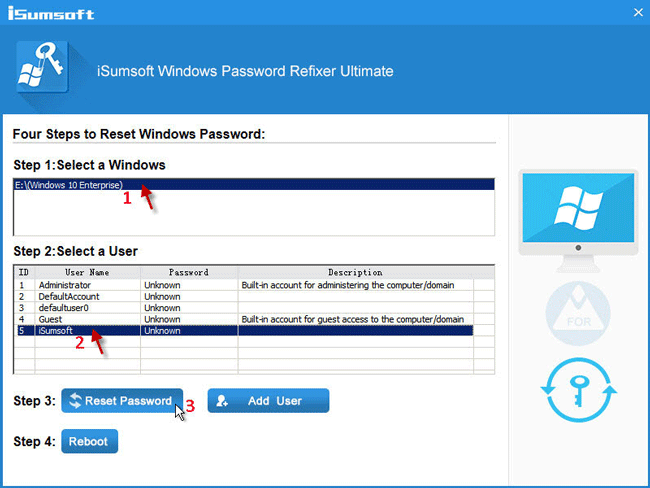 2. Click Yes to confirm the dialog that asks if you are sure to reset password. (It will reset a local account password to blank, or reset a Microsoft account password to a new one.)
3. Password will be reset and you can view it in the Password column.
4. Click on Reboot. Click Yes and disconnect the password-reset disk from your Dell Inspiron laptop.
5. Then laptop will reboot normally. And you can log onto Windows 10 with the new password.
By using one accessible computer, a USB device, and the Windows Password Refixer program, you successfully unlock your locked Dell Inspiron 15 laptop with ease. If you are reluctant to use a third-party program like Windows Password Refixer, you have to use a Windows 10 setup disc to do password reset or reinstall system, or you can factory reset your Dell Inspiron laptop to unlock it. However, that takes a lot of time, requires skilled computer technology, and will cause data loss.