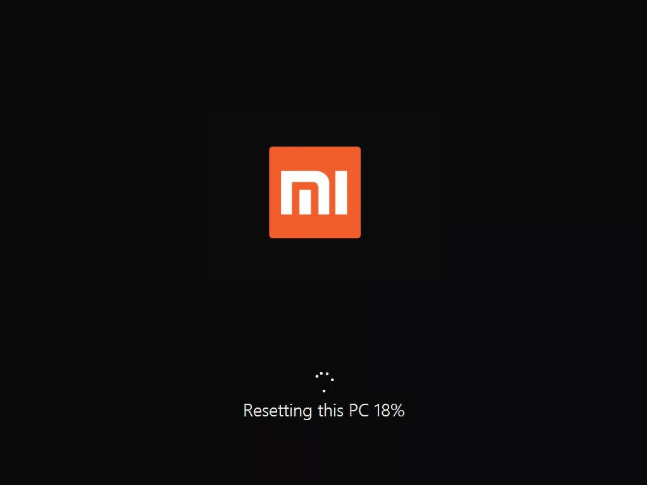 Windows 10 includes a Reset your PC option that quickly restores Windows to its factory default configuration. Once restore your system to factory settings, all your installed programs and settings will be erased. This ensures you have a fresh system. Any problems caused by third-party software, system file corruption, system settings changes, or malware should be fixed by resetting your PC. This tutorial will show you 2 ways to restore XiaoMi Laptop Air and Pro to factory settings.
How to Reset XiaoMi Laptop
If your Windows 10 is starting correctly, and you can easily access your system. Go to the Search box in Start Menu, type in Reset this PC, then hit Enter key to open it.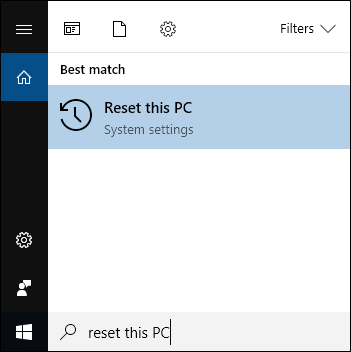 Under Reset this PC, find and click on Get started. You can choose to remove files or keep your files.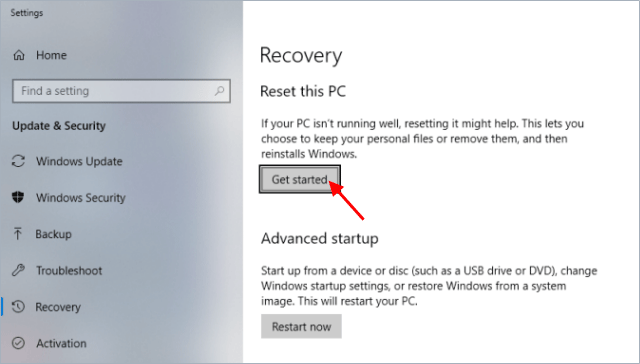 If you are locked out of the system and cannot access your Windows operating system, maybe you forget the password or you're locked out for some other reason. Don't worry! You can access to Advanced Startup Options by holding the Shift key while you select Power > Restart in the lower-right corner of the login screen.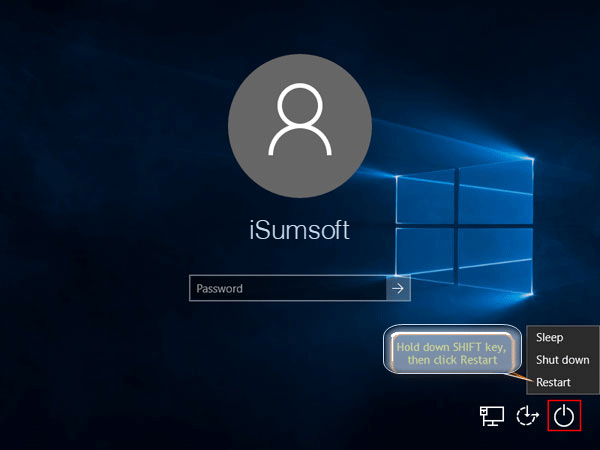 After your PC restarts, select Troubleshoot > Reset this PC. Choose either Keep my files, Remove everything, or Restore factory settings to continue.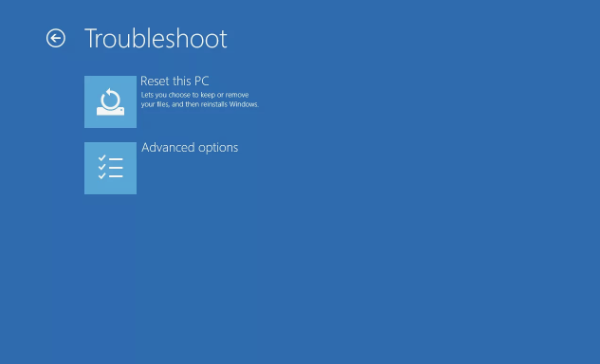 Wait while the Reset This PC process prepares to start.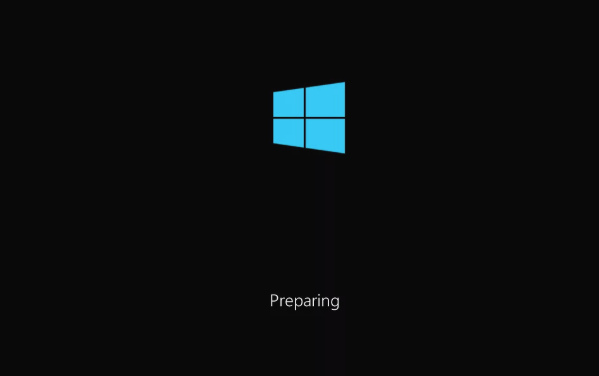 If you can't get to the sign-in screen, use a recovery drive or installation media to reset your PC.
Use Windows installation media to restore your laptop to factory settings
If your XiaoMi laptop won't start and you haven't created a recovery drive, download installation media and use it to reset your laptop.
1. Create an installation USB disk.
Download the Windows 10 installation media to an external storage device that has at least 8GB of available space.
On a working PC, go to the Microsoft software download website. Download the Windows 10 media creation tool and then run it. Select Create installation media for another PC. Choose a language, edition, and architecture (64-bit or 32-bit). Select USB flash drive, and then select Next. Follow the steps to create installation media, and then select Finish.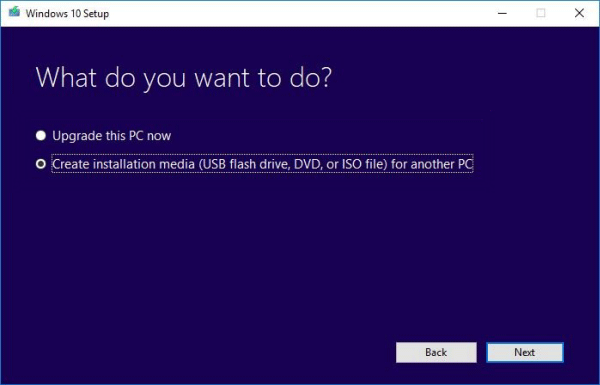 2. Boot XiaoMi laptop from USB disk.
Connect the installation USB you created to your nonfunctional XiaoMi laptop, and then turn it on. As soon as you see the MI logo, instantly press theF12 key repeatedly to open the Boot Device Options menu. Use the up or down arrow key to select USB HDD drive, and then press Enter.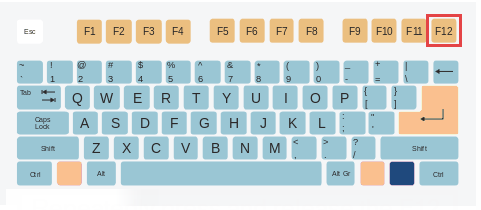 3. On the initial setup screen, enter your language and other preferences, then select Next.
Note: If you don't see the setup screen, your PC might not be set up to boot from a drive. You may need to change your PC's boot order. To do: Restart your PC and immediately hit F2 to access the BIOS menu.
Once there, disable secure boot and clear keys, then go to an enable USB boot by selecting the Boot Devices Order, set USB-HDD as the first boot option. Press F10 to save your changes and Exit. When it restarts, it will boot from the USB drive.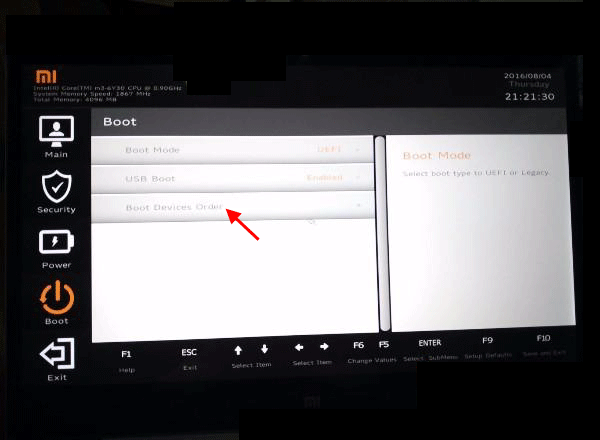 4. Select Repair your computer.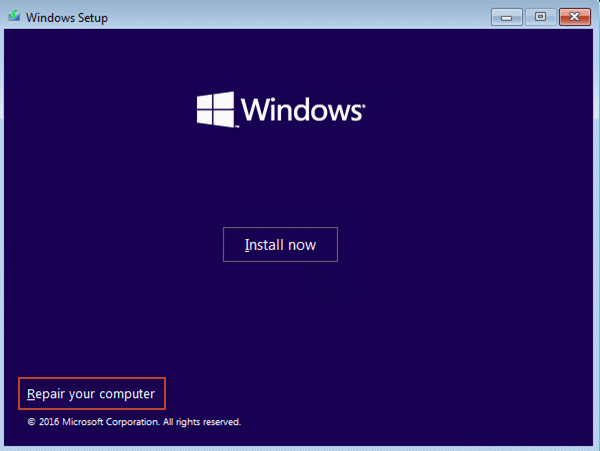 5. On the Choose an option screen, select Troubleshoot.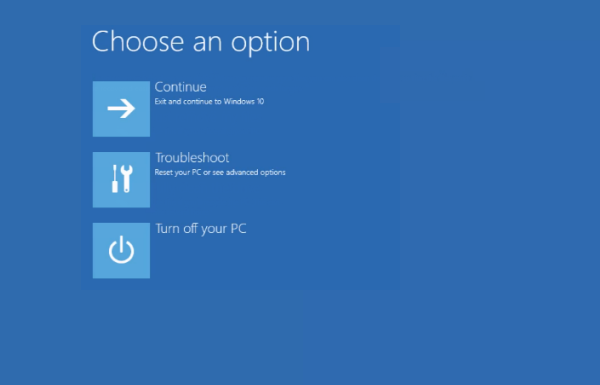 6. From there, you can select Reset this PC to reinstall Windows 10. This will remove apps and drivers you installed and changes you made to settings, but lets you choose to keep or remove your personal files.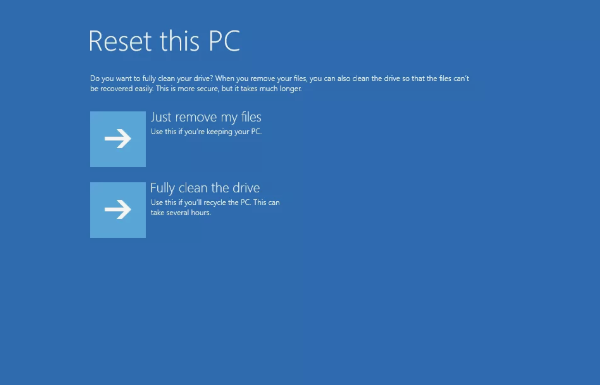 Related:How to reset Mi Notebook password if forgot the login password? You can watch the following video and follow the detailed steps to help you with the problem.