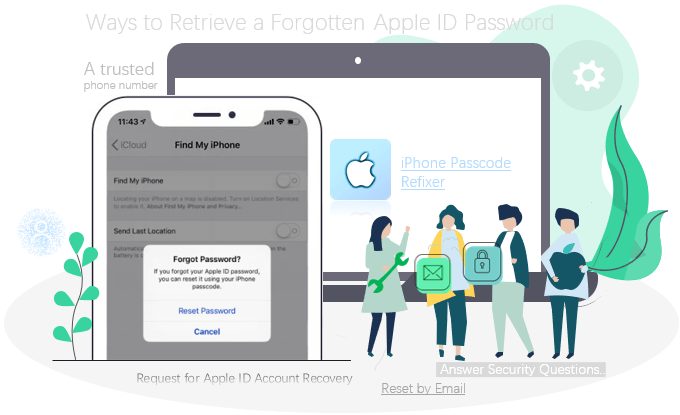 If you forget or lose your Apple ID password, you can change or reset it. Apple provides multiple methods to retrieve iCloud passwords, users can directly initiate the retrieval process on iPhone, iPad, Mac, or Windows PC. And almost anything can be done using a web browser. This post shows 3 available ways to recover the iCloud password.
1. Recover iCloud password Using a passcode or phone number
If you have activated two-factor authentication, you can use a password or phone number to retrieve/reset your password. You can try resetting your forgotten password on a trusted device. Please borrow a friend or family member's iPhone, iPad, or iPod touch, then reset your password using an Apple-supported app.
For more information on 3 Ways to Reset Forgotten Password for Apple ID using 2FA.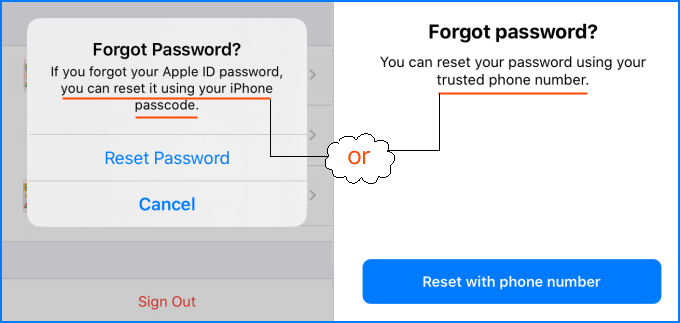 2. Reset Apple ID password by Email or Answer Security Questions
If you haven't ever enabled two-factor authentication for your account, you can try to retrieve the Apple ID password using Email or answering Security Questions. Here I'll show you how to do in the iPhone's Settings.
Step 1: Tap on the "Don't have an Apple ID or forgot it" option. Then tap on Forgot Apple ID.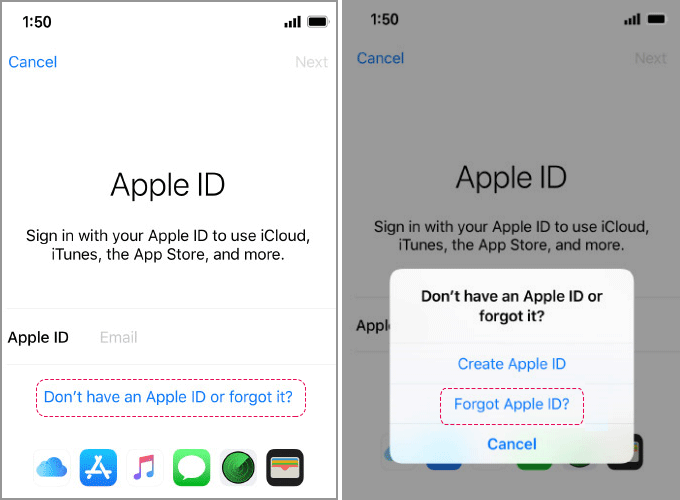 Step 2: In the Forgot Password screen, enter your Apple ID and then tap on Next.
Step 3: The Reset Options shows. Choose to reset by email or answer your security questions.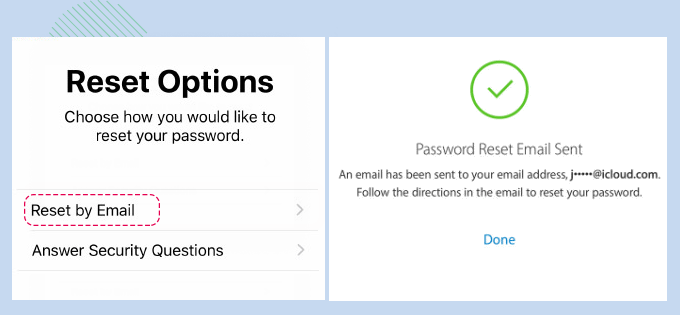 Reset by Email
Tap OK to get the reset email from Apple.
Go to your email app and open the email.
Tap/click the Reset Now link.
Enter a new password and tap Reset Password at the bottom of the page.
Your password has been reset.
Answer Security Questions
Enter your birthday.
Answer your security questions then tap on Next.
Enter a new password in both fields and tap Next.
You now have a new Apple ID password.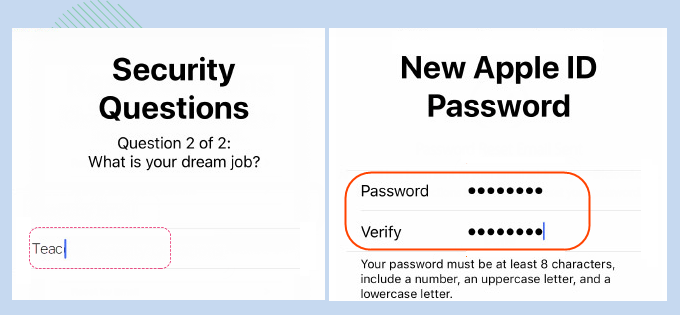 3. Recover iCloud password using Account Recovery requested
If you cannot use any of the methods provided above, you can still reset your password by requesting account recovery. It is typically used when your Apple ID has been locked for security reasons.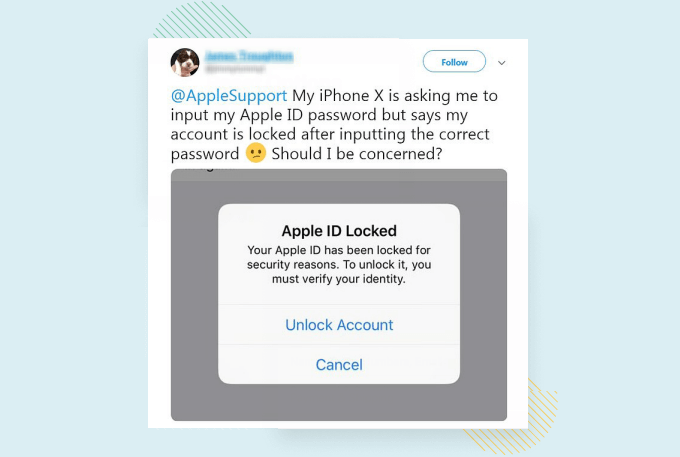 Step 1: Request for Apple ID account recovery.
While going through the steps to reset your password on iOS, you might see an option to request account recovery. Confirm the phone number, then enter the verification code that is sent to you to verify your information.
Wait for verification. (Some users may be having extremely long waits for their recoveries.)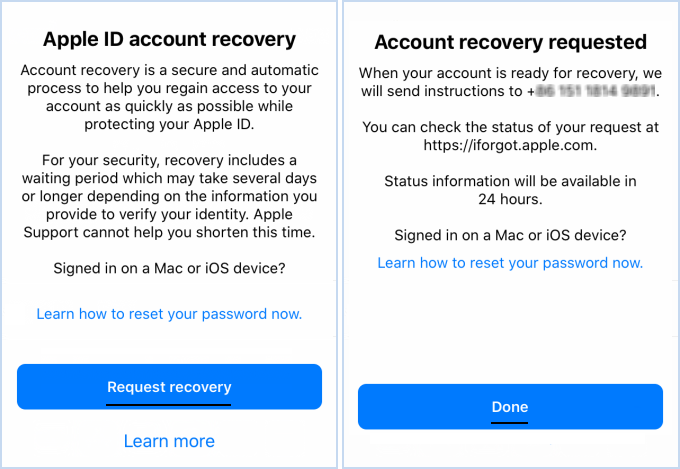 Step 2: Regain access to your account.
When your account is ready for recovery, you'll get a notification from your phone number. Go to iforgot.apple.com, enter your Apple ID, and confirm the number.
Click Continue. You'll be taken to a new page where you can make a new password. Verify your trusted phone number, and then sign in.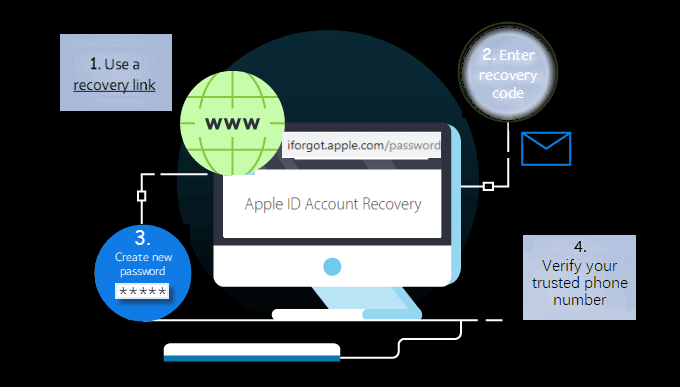 How to remove previous Apple ID without password
If you lost the trusted device or phone number associated with your Apple ID. Or if you don't know the answer to the security question, the rescue email. In this case, the iPhone Passcode Refixer tool can help you. This tool is designed to bypass a disabled Apple ID without neither the first-aid email nor waiting for a long time for Apple ID account recovery.
For more info on how to remove a password forgotten Apple ID from iPhone/iPad, see 3 Ways to Remove Apple ID from iPhone without Password.
After removing the Apple ID password from your device, you can set up your device with an Apple ID. If you have any questions, our support team will be happy to help you.