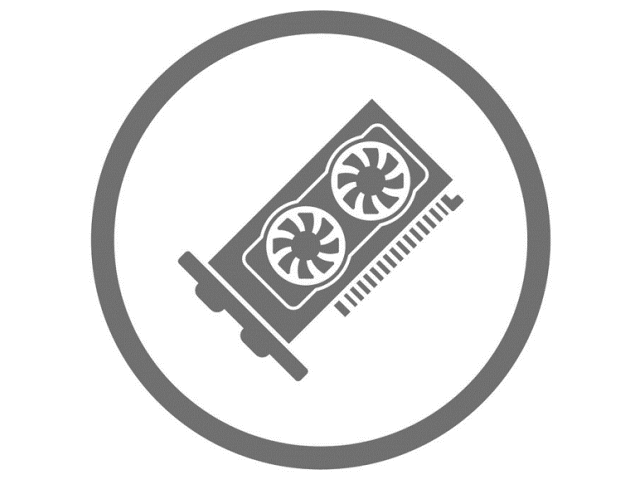 On Windows 10 April 2018 Update, Microsoft introduces a new Graphics settings page for Multi-GPU systems that allows you to manage the graphics performance preference of your apps. This new setting allows you to specify which GPU you prefer to use by default for specific Store and Desktop apps. Preferences may provide better app performance or save battery life. In this guide, we'll show how to run an application on the most high-performance GPU.
How to Enable Apps or Programs to Run with GPU Acceleration in Windows 10
If you want Password Recovery Program (Office/ZIP/RAR/PDF/iTunes Password Refixer) to use the best and more capable graphics engine on your computer, use these steps:
To enable an application run with high-performance GPU in Windows 10, go to Settings > System > Display. Scroll down and click the Graphics settings link.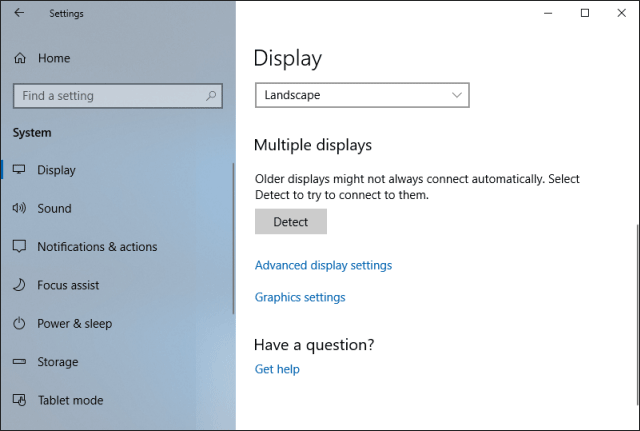 Select the application you want to configure.
To select a desktop application with a .exe file, select the Classic app in the box, click the Browse button and then locate the .exe file on your system. Most applications .exe files will probably be somewhere in one of your Program Files folders.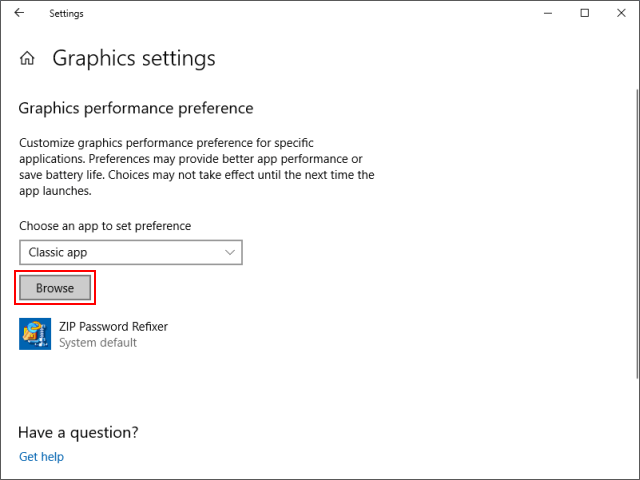 To select these apps are generally installed from the Microsoft Store and don't have .exe files, select "Universal App" in the box, then select the application from the list, and then click the "Add" button.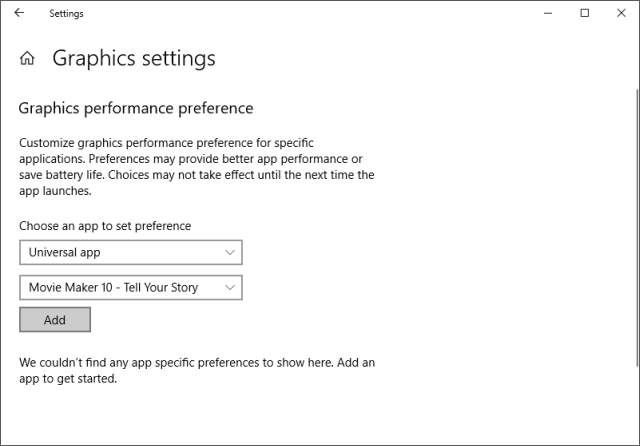 Any applications you add appear in a list on the Graphics Settings page. Select the application you've added, and then click the "Options" button.

Select High performance for the GPU preference you want for this app, then click on Save.
Note: High performance refers to the high-power GPU (usually a discrete graphics card from someone like AMD or NVIDIA). Generally, the power saving GPU is the integrated GPU on a system, and the high-performance GPU is the discrete GPU or external GPU.
If you have both a discrete GPU and an external GPU on a system, the external GPU is considered the high-performance GPU.
If you just have a single GPU in your system, you'll see the same GPU's name under both the "Power saving GPU" and "High-performance GPU" options.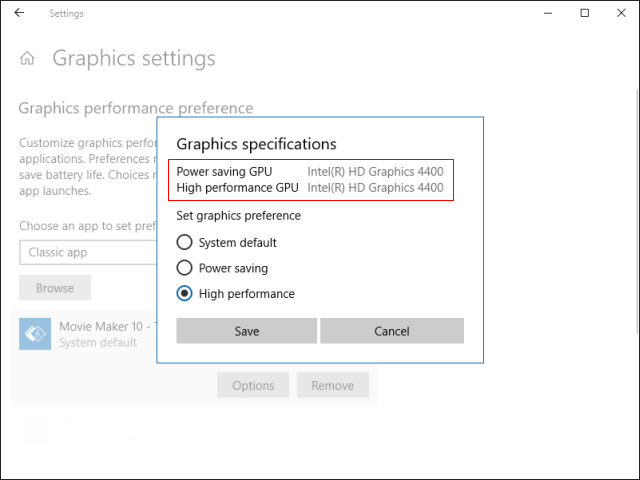 If the game or application is currently running, you may need to restart it for your changes to take effect.