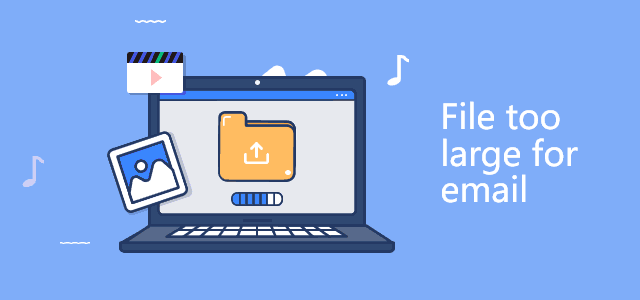 The file is too large and it fails to be sent? Most email services and software limit the size of file attachments, and many of your recipients cannot receive long video files anyway. Don't worry, there are other easy ways to send large files to someone via email. Use file sharing services instead of sending links to large attachments.
Way 1: Send large files via Cloud Storage
Although cloud storage is generally regarded as a tool for storing and protecting files, it is also very useful for sending or sharing large documents and media. When you want to share a large video file, save the file to cloud storage and send recipients a link to the file. Your recipients select the link to view the video. After uploading to cloud storage, regardless of size, it can be shared through a simple link.
Leading examples: Google Drive, Microsoft OneDrive, iCloud
How to send large files with Gmail
1. In Gmail, select Compose to open a new mail window.
2. Select the recipient of the email, add a subject, and type your message.
3. Select the Google Drive icon.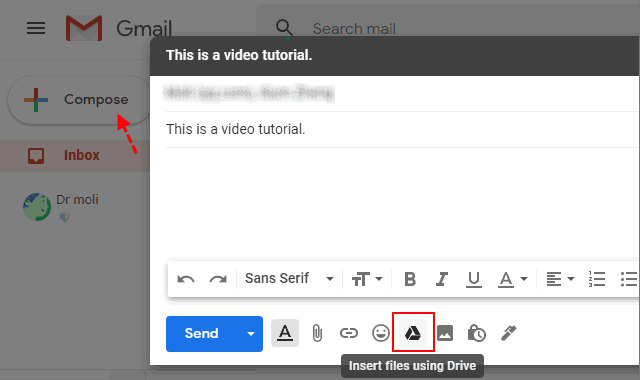 4. Select the Upload tab to save large files from your computer to Google Drive. You can simply click and drag files right into your browser window to upload.
5. After the upload is complete, the video will appear as a link in the email.
6. Select Send. You'll be asked if you want to turn on link sharing.
7. Select Send to your recipient with the link access to view the file.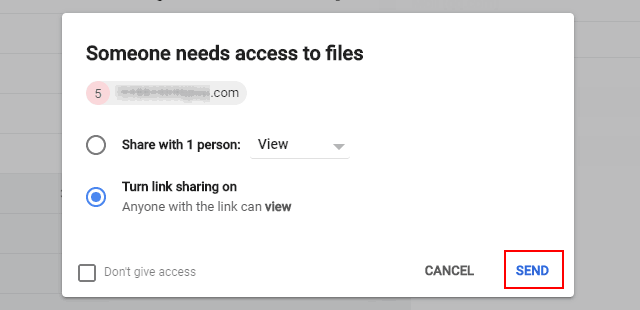 Share large files via OneDrive
Sign in to office.com and select OneDrive.
Click Upload and select Files or Folder.
Select the file or folder you want to share, and then select Share.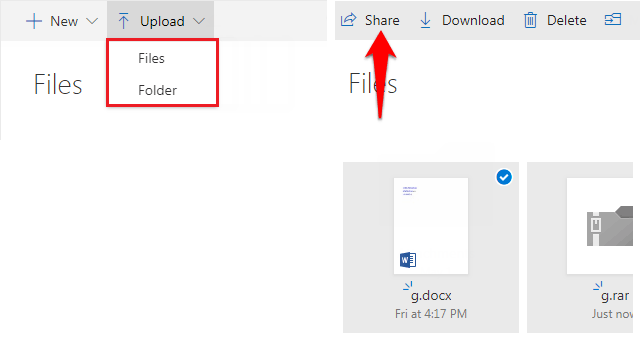 Adjust the privacy setting and then select share with Email.
Enter a name or email address.
Select Send.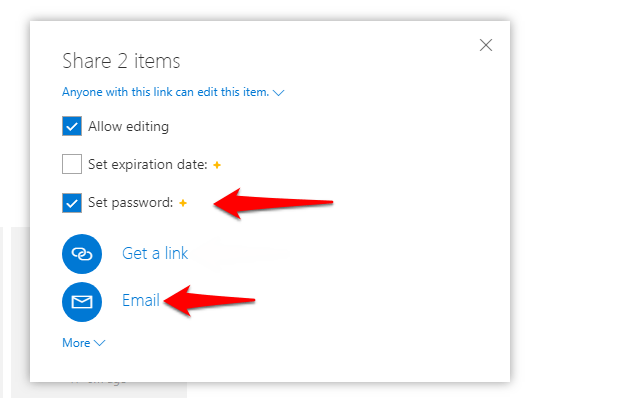 Way 2: Split large file into multiple files
If your file is a few GB in size, you can split it and then compress it. File compressions services like 7-Zip make it easy to send large video files, dense folders, and more through a variety of compression algorithms.
With 7-Zip, you can:
Split large files into multiple files.
Customize the number of small file parts.
Encrypt your output files.
Use a variety of compression algorithms to reduce file sizes.
To do that, right-click the file you want to split into smaller pieces, then select 7-Zip > Add to Archive. Give your archive a name. Under Split to Volumes, bytes, input the size of split files you want.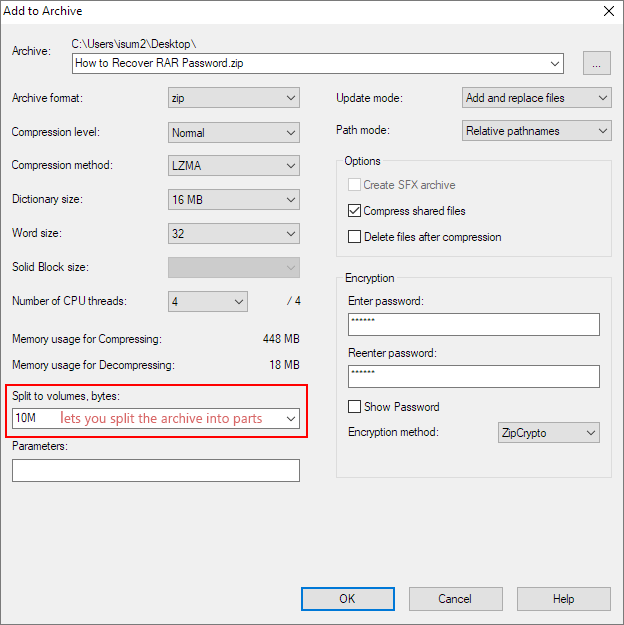 After splitting the archive, you can attach all the separated fragments to a separate email. The recipient will need to download each attachment and then use a file extraction program to extract the larger complete file from a separate archive.
Way 3: File transfer services
File transfer services are designed to send large files over the internet, often for free. allow you to upload and share large files for free. You send a link to someone who can then go a download the file. Some sites offer this service for free, while you can password-protect your large-file transfers for additional security which but it required a subscription.
Example: How to send large files using WeTransfer